Homeschooling as a Widow or Widower
Grace Hull

The Old Schoolhouse Magazine

2003

27 Oct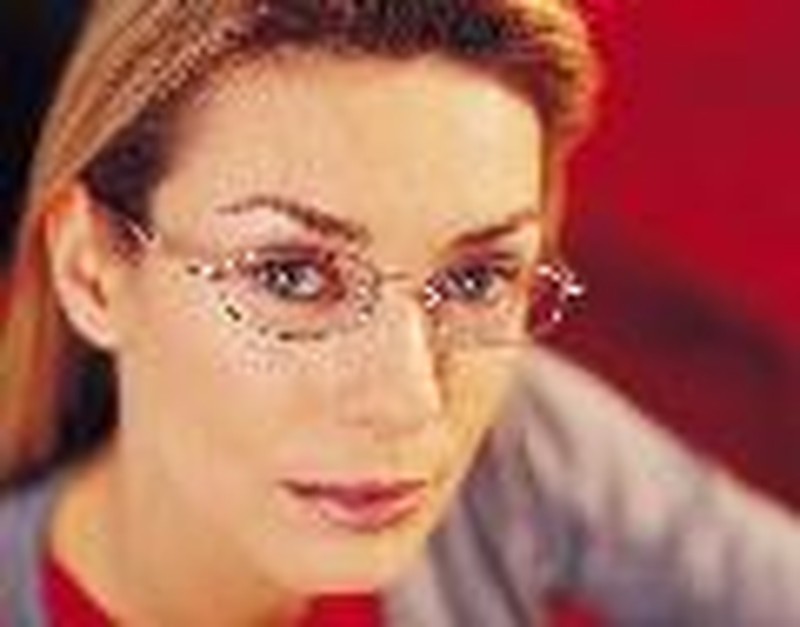 My husband and I stood at the doorway of our 2-year-old son's room scanning the sea of white Styrofoam beads. In the warmth of the southern California sun, it appeared that a blizzard had hit the room with gargantuan force. As we assessed the Styrofoam snowdrifts, we questioned our ability to make good decisions regarding what pieces of furniture we should have purchased for our child. We quickly realized we had underestimated the ability of a 2-year-old to unzip the vinyl covering on a beanbag chair. The inner lining acted as an attractant, sucking the curious child into its cynical scheme. The result was an avalanche of small white beads -- beads that we were soon to learn defy the laws of gravity. We may not have understood all aspects of parenting, but we were quick studies in the life cycle of beanbag beads. The sleek pinstripes on my husband's suit seemed to be magnetic, creating clusters of snowballs that climbed up his legs. His appearance was something between Frosty The Snowman and Bigfoot. The beads seemed to posses some sort of magical force which could detect the presence of a vacuum nozzle. As soon as the nozzle neared, the beads mysteriously darted across the room. It was an experience we retained in our memory archives for a very long time.
I took a trip down memory lane recalling the great beanbag bead adventure when I stood at the door of my life looking inward. I saw what appeared to be an avalanche of trials that exhibited the same traits of the small white beanbag beads. This time the beads were waiting to engulf me in a battle that would take me places I could have never imagined.
During my marriage one thing remained consistent. I could count on the steadfast Godly leadership my husband provided for our family. That unshakable certainty, which had guided my life for 25 years, began to unravel the day a specialist announced that my healthy, athletic husband was going to die within weeks. Continuing to homeschool my children was going to be one of those beanbag beads I would learn to chase down and conquer. 
How do widows and widowers continue to fulfill the challenging roles of dad/mom, homeschooler, breadwinner, and sole disciplinarian, without losing focus of the total picture? 
Homeschooling widows and widowers I have spoken with provide an array of different approaches to their new position. Some families carry on with their school schedules without missing a beat. The need to continue a routine for the purpose of stability within their home causes them to stay the course without taking a detour. However, few families are able to continue this pattern without interruption because of the new level of responsibilities left to the remaining spouse. The grieving process, financial demands, and increasing workloads, often begin to creep into the well-planned school day.
Other families start back into homeschooling by prioritizing their lives. This was the approach I took with my family. Our first priority was…..SURVIVAL. For us, it was down to the basics of life. I took time to look at myself to assess who I was going to need to become, and where I was going. Then I began to look at each of my children and attempted to discern where they were in their understanding of the changes that had taken place in our lives. 
The first thing I noted in this process was my inability to concentrate. In looking at my avalanche of small white beads, I was only able to deal with one small bead at a time. My attention was devoted to the most important details in my life, and nothing else. If something was insignificant, it evaporated from my mind.  With insight into my own world, I realized that my children were going to focus on what was important to them in their new world, and anything that was trivial to them, was going to leak out of the best academics I could offer. Math, spelling, and language arts had little relevance to my children after losing the most valued thing in their lives -- their dad. I made the decision to stop our normal homeschool approach and focus on teaching my children through their grieving experience. That process meant I needed to be willing to teach my children as slowly or as quickly as their emotions enabled them to learn. I was forced to look outside the box. 
The process of looking outside the box started at my husband's memorial service. My nine-year-old son stood tall and proud as he read the 23rd Psalm. Later, looking out our door to the sheep in our pasture, I knew where our homeschooling needed to begin. Our first 'text' was A Shepherd Looks At Psalm 23 by Weldon Phillip Keller. He begins the book by asking, "But who is the Lord? What is His character? Does He have adequate credentials to be my Shepherd - my maker - my owner? And if He does - how do I come under His control? In what way do I become the object of His concern and diligent care?" Through Keller's eyes we experienced science, language arts, and reading comprehension, but most of all we learned that our Shepherd had adequate credentials to take our sad and broken family and begin piecing us back together again. Each day we focused on positive ways to deal with our grief and our new position, I realized that even though we were not stretching mathematical horizons, we were doing something far more important: something that would lay the foundation for learning to homeschool all over again. Without building on a firm foundation, homeschooling as a widow was rapidly going to become overwhelming. We could not change our new position in life so we were going to have to change our approach. That was not a speedy or painless process, but it paved the way for success when we returned to a more normalized homeschool routine.
Most homeschool families will not encounter the enormous obstacles that widows or widowers face in the process of continuing to homeschool their children. However at some time in their homeschool experience, most families will be faced with a crisis that will force them to pause for a time and focus on each individual's needs. It is important that we keep our priorities in view and not become so concerned with educational objectives that we miss the opportunity to help our children grow spiritually and emotionally in times of crisis.

Copyright, 2003. The Old Schoolhouse Magazine. Used with permission. I am Grace Hull, founder of FOYCWW. My husband Stephen was a pastor for 16 years and died in 1998. We have 6 children, and have homeschooled for the past 21 years.  Fellowship of Young Christian Widows-Widowers is an organization offering encouragement and hope to young widows/widowers seeking first to honor Christ and secondly to honor their spouse who has died. www.foycwidows-widowers.com.  foycw1@directcon.net. Fellowship of Young Christian Widows-Widowers, PO Box 438, El Dorado, CA 95623.