Homeschooling on the Cheap
Rhonda Barfield

The Old Schoolhouse Magazine

2004

3 Nov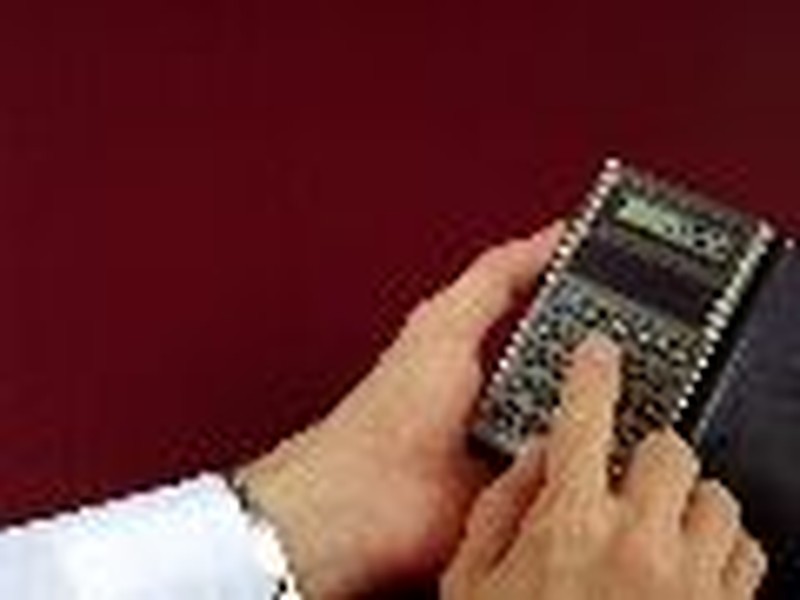 Just the other day, I read about the average public school's allotment per student, per school year: $6,251.*
That set me to thinking about just what I, as a homeschool mom, could do with $6,251 for each of my four children. The way I have it figured, our whole family could take an educational cruise around the world for 80 days.
Then reality sets in, and I remember that my budget is more like $100 per child per year. I've had to learn, the hard way, how to homeschool on the cheap.
I try to ferret out the best deals in curricula, services, and supplies and household items. Here are some ideas I've found helpful.
WHEN YOU NEED CURRICULA, MAYBE YOU CAN…
Borrow it. My friend Candace and I have borrowed each other's books for years. We both keep a list of who has what, and make sure it's continually updated. The unspoken agreement is that if one of us damages the other's books, we pay for it. So far that has never happened, and between us, we've borrowed everything from history books to art prints.
Share it. I asked Holly, who owns a microscope and a biology slide set, if my three teens could share both lab time and the microscope with her daughter Rachel. Now my young adults can make use of microscope labs and Rachel gets free tutoring in writing from me.
Buy it used. Used curriculum fairs are available, in our area, in both the spring and fall. I've gotten some incredible deals at these fairs, not only school books, but also Christmas and birthday gifts. Many of the "used" items are actually new or nearly new.
I've also had good luck by simply putting out the word concerning my needs. I started looking for a Math-U-See intermediate by asking every homeschooler I knew if she had one to sell. At last I found a friend of a friend who was willing to sell it for half price.
Used books are also available on several websites, including vegsource.com, eBay.com, and amazon.com.
Get it at the library. Last year I bought a video science course from The Teaching Company, and was proud of myself for getting it on sale. I might have been able to use the same course, though, for free: I learned this year that our library already owned another course by the same company.
Our library is very well-supplied. If yours isn't, or you can't get what you need, ask a librarian about requesting a book or video through inter-library loan. Also consider asking your library to buy a book or magazine you think would be beneficial. I have done this many times, and the library almost always honors my requests.
WHEN YOU NEED SERVICES, MAYBE YOU CAN…
Do it yourself. I don't play the cello or violin, but I've given my daughters lessons. Granted, I have a degree in music education (piano), but you have unique skills, as well. Use your talents, as well as your imagination, to think of ways you might be able to help your own children rather than paying for swim team, cake decorating classes, or harmonica lessons.
Hire an older child or teenager. A few years ago, when I visited a high school friend, I felt somewhat jealous of her ultra-clean house and maid service. Then it struck me: I had four maids — at least, potential maids — in my family. All I had to do was train my children to clean the house and pay them a fair wage.
Think of all the possibilities for hiring your children to help you out at home with housework, baking, babysitting, tutoring, and more — a real bargain for you, and an earning opportunity for them.
Barter. Homeschoolers I know have arranged all sorts of bartering situations: exchanging babysitting, teaching various courses to each other's children, taking turns driving kids to lessons.
Co-op. Our family is part of a large cooperative of 165 students who study music and drama. Eric (17), Christian (16), Lisa (15), and Mary (12) are all involved in two of the three orchestras, and Eric plays piano in the select ensemble. (The co-op loans our children, at no charge, a cello, a violin, and a keyboard amplifier.) All sing in the advanced choir, and all participate in drama. I teach keyboard class and accompany the advanced choir. Because none of our homeschool moms/teachers are paid, and every parent is required to actively participate in some job for the co-op, our family's total yearly costs are less than the cost of paying teachers, for the same amount of instruction, for two weeks.
That co-op is formally structured, but in the past I have been involved with much smaller, more informal groups. When my children were young, we were part of a group who met once a month to participate in seasonal and/or holiday crafts and activities. Later we formed Nature Club, and mothers took turns planning lessons around nature-related units. This group later voted to expand into Science Club and include other science units.
The advantages of co-ops are many: socializing for parents and children, the chance to take advantage of other parents' knowledge and skills (especially when you're deficient in those areas), and simply having fun together. Co-ops can also save you a significant amount of cash.
WHEN YOU NEED SUPPLIES AND HOUSEHOLD ITEMS, MAYBE YOU CAN. . .
Shop garage sales. Shop early, or shop late, always offer a lower price than what's marked, seek out sales that are not advertised in the paper, as these tend to have fewer customers and more selection.
Garage sales can offer a treasure trove of school supplies when you look in the right neighborhoods. Target the subdivisions that have families with children. Then keep an eye out for educational toys, craft supplies, sewing kits, old tools, etc. — anything you can use to supplement your school work.
Wait for the really good store sales. In our area, Wal-Mart, Office Max, and other retailers drop school supplies to nearly rock-bottom prices in early August. If you can manage to wait, try to stock up on these supplies for the entire year.
Swap. Maybe you could set up a Shop 'n' Swap table. Everyone is welcome to bring whatever they have to donate — supplies, books, odds and ends, clothing, even food — and can take as much away as they like. Our family did most of our clothes "shopping" at the swap table last year.
You can also set up a swap with specific friends who have children just older or younger than yours. When we had ice skates to give away last year, for example, we offered them to the Hamres, who have 13, 11, and 9 year old kids. Our friends the Thomases often hand down shoes to our boys.
"Use it up, wear it out, make it do or do without." Our grandmothers and many of our mothers followed this excellent advice. One way to homeschool inexpensively is to ask yourself these questions before buying:
Can I use it up? Maybe I could tear out the good pages from two partially-used phonics workbooks and put them together into a binder for my preschooler.
Can I wear it out? If I put Shoe-Goo on the bottom of Timmy's tennis shoes, maybe we can make them last another six months.
Can I make it do? Perhaps I'll cut start cutting Susie's hair myself, and save the cost of several trips to the hairdresser.
Can I do without? Before I spend the money on that expensive set of new reading books at the curriculum fair, I'll call the library tomorrow and see if they carry the books there.
When you need curricula, services, and supplies and household items, there ARE alternatives to spending a pile of cash. If we keep our eyes open wide for bargains, we'll discover many opportunities to homeschool on the cheap. And our awesome God will make sure that we have all that we need, and more, to homeschool well.
*This is actually a low figure, since my information was quoted from a 1999 study by the American Legislative Exchange Council (ALEC).
Rhonda Barfield is wife to Michael and homeschooling mom of Eric, Christian, Lisa, and Mary. She is also the author of Real Life Homeschooling: The Stories of 21 Families Who Make It Work, Feed Your Family for $12 a Day, and 15-Minute Cooking. For more information, visit www.lilacpublishing.com or e-mail Rhonda at barfield@aol.com.
Copyright, 2004. The Old Schoolhouse Magazine. Used with permission. www.TheHomeschoolMagazine.com Direct comments to publisher@TOSMag.com