Instilling Morals In Our Sons (And Daughters, Too)--Part 5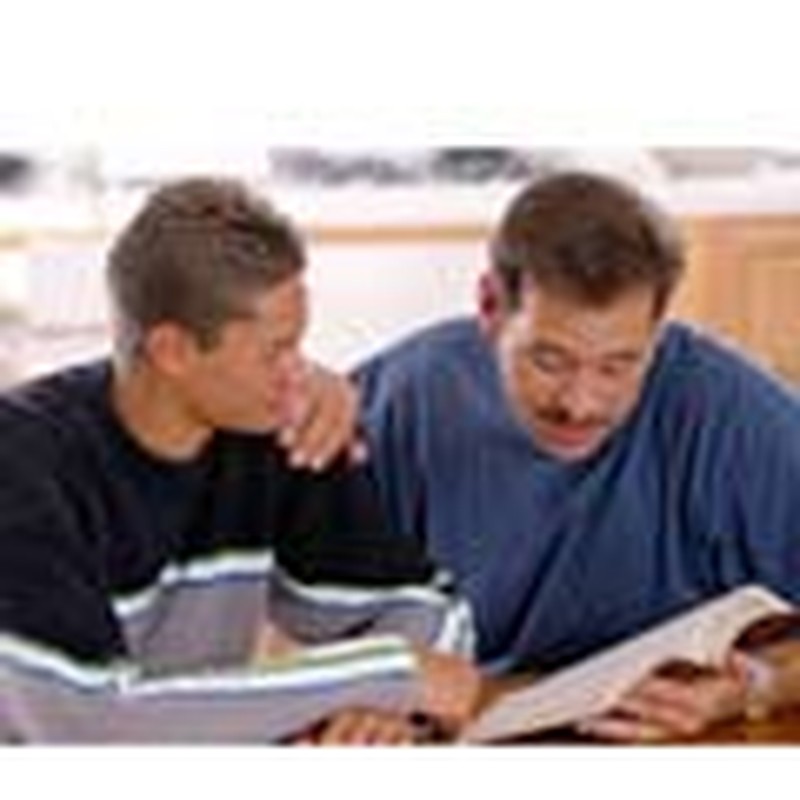 My son, if your heart is wise,
My heart will rejoice—indeed, I myself;
Yes, my inmost being will rejoice
When your lips speak right things. (Proverbs 23:15-16 NKJV)
So what have we covered so far? The bottom line is that our children need to be ready before jumping into an emotional relationship with someone of the opposite sex. We as parents must control this process. And dads must take the initiative and be in charge in this important process of pre-adulthood.
We need to help our own child to make sacrificial decisions, but even more importantly to be obedient. He or she should be compelled to do what you command, no matter what. The first and only explicit command in the New Testament specifically to our kids says, "Children, obey your parents in the Lord, for this is right." And as Dr. Laura says, "Now, go do the right thing!"
God has clearly designed the nuclear family as His means of protecting us from Satan's attacks. We need to help our children to live within this structure as they grow to maturity.
One of the options that we offered Josiah yesterday really surprised him. We offered to invite Christiana to personally take part in our family by inviting her over for game nights and family outings. Maybe part of our motive is that once she sees what we are really like, she will run in the other direction like crazy!
Seriously, Josiah didn't expect Dad and Mom to offer this. He told us that he never thought we would do something like that. It just illustrates how even when we live together every day, with the best of intentions, motives, and loving relationships, some things aren't obvious. It is also good to keep our kids guessing. Surprise them at times with grace-giving sacrifices.
As parents, we think we are very generous with our children. But each child sees the world through his or her personal experiences. We must be malleable. This is one way in which we try to "think outside of the box."
What safer environment is there for our kids to develop healthy relationships and friendships than in our homes? Remember, when children marry, they marry more than the person with whom they are exchanging vows. They are marrying into a family, good or bad. Doesn't it make sense to help that person making the most important decision in his or her life to have all the possible information that he or she can have? Isn't it fair for him or her to interact with the rest of the future family so that there is a way to know the whole story of how they live, act, and react? Of course it is. It's the most loving thing to do, for everyone involved, especially for one who doesn't know us. Give that person the opportunity. And prepare to share love and acceptance.
Finally, we think it is important to remember that the Lord is in charge of life. We think it is very dangerous to create dogmatic principles related to when relationships should or should not take place unless there is an explicit Biblical absolute governing it. That is one of the problems we have with some of the "courting" and "dating" theories being thrown around.
Life is dynamic. Our culture is changing constantly. Practices that were effective during Victorian times are totally irrelevant today. Anyone who knows us knows that we clearly believe that for the Christian the Bible is the absolute guide of faith and practice. But we must make sure to contextualize the Bible to our current culture, and not attempt to return to times and places that are not consistent with reality. We need to ask God for His leading, guidance and wisdom to discern what is best for our children and us today in this important area of life. At the risk of being redundant, He promises wisdom. "Jesus Christ is the same yesterday, today, and forever." This is our hope! In this we can have confidence that He will answer.
For us, as stated before, this is a work in progress. We have shared it with our readers to illustrate some principles and practices that may be of use to others. One of the blessings of the information age is that we can throw ideas out to encourage dialogue and reflection. With confidence that the Word of God is true, and that His Spirit leads us, we can work through issues together to help teach and prepare our children for life.
If at the end of the day our son is able to learn from the Lord a lesson in life, where we can protect both him and this young lady friend, Christiana, from unnecessary heartbreak, we will consider it a Biblical success. Our goal is that they are able to determine, at the right time and place, if they are intended to spend the rest of their lives together or not, without unnecessary emotional pressure, and the preventable damage that can so easily result because of the sexually volatile times that we live in.
In our next article, we will address other ways that Dads can be involved in moral training in the home.

To learn more about teaching many aspects of home schooling to your secondary students, consider our book, The Guidance Manual for the Christian Home School:

A Parent's Guide for Preparing Home School Students for College or Career, as well as our Web site, www.davidandlaurie.com.