Joy in the Morning
Terri Camp

Home school author and mother

2003

5 Jul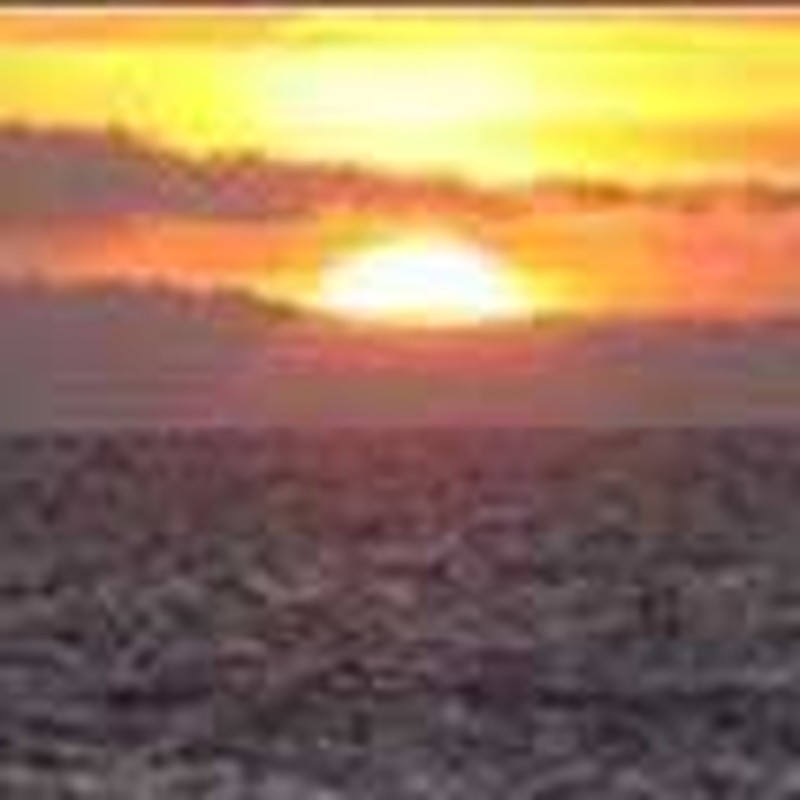 A few days ago I awoke from a sleep that seemed so fulfilling, I knew the day would be filled with productivity. It was the kind of sleep where I went to bed, and before I even knew what had happened, it was morning and I was refreshed. I arose from my bed, with a bit of a spring in my step. I felt a song begin to leap out of the depths of my being. I marveled at the healing of my heart that God had performed while I slept.
It seemed like months had gone by without the familiar spring in my steps. Days had turned into weeks, which turned into months of not feeling a song erupt from my throat. I smiled thinking what a glorious day the Lord had given me.
For a moment a thought creeped into my mind which made me wonder how long this feeling would last. Quickly, it was replaced with a bubble of laughter. I wanted to run up and down the street yelling, "I'm BACK! My joy has returned!"
Instead I bounced down the stairs, tempted to fall onto my belly and slide down like the children do. However, I didn't want to risk the rug burn that often accompanies the down-stairs slide. I opted instead to do a little hop, jump, Tigger-type bounce which only humans can do because we are missing the springy tail.
"Good morning!" my voice sang out to the children.
I saw them look at each other with sideways glances. "What's gotten into Mom?" they seemed to say. But I could see their faces lighten up as I began to sing at the top of my lungs, "Joy comes in the moooorrrrrrniiiiiiin!" Or perhaps it was a cringe I saw.

I was then reminded of the change that had overtaken me. I had known all the things I needed to do to get cured of my broken spirit. Like a doctor with an illness who knows the right medicine to take, yet can't seem to get them to take effect and cure the illness. That is who I was. I knew that I had to focus on the Lord, yet when I would try, my heart would cry. I knew that I needed to spend more time in prayer, but I didn't seem to know what to say. I knew that if I just spent more time reading His Word, I would be healed. The words didn't seem to have meaning for me as I struggled to find my way.
Finally it hit me. I must admit who I am and that I am not capable of doing tasks that others seem to do with ease. Rather than pouring everything I have into tasks I cannot seem to do, I was to confess my failing, not with the expectation that He would fix me, but that He would heal me! All the times I had prayed before, I wanted God to fix me. I wanted Him to turn me into someone else. And there was no way He was going to be able to do that.
Psalm 147 in verses 2-6 speaks clearly about this:
The Lord builds up Jerusalem; He gathers together the outcasts of Israel. He heals the brokenhearted and binds up their wounds. He counts the number of the stars; He calls them all by name. Great is our Lord, and mighty in power; His understanding is infinite. The Lord lifts up the humble; He casts the wicked down to the ground.
I had decided that God only wanted to use me if I could do certain things. They weren't even things for God, they were just certain things that I have always struggled with. What I've come to discover is not that God wants me to spend my life focused on those things. He wants to use me in His way, for His purpose! And the sooner I figure out that I will not be able to do those things, and admit my failings, the sooner we can get on with the life He has called me to live.
I called Steve into the bathroom to have a little discussion with me. The kids thought Daddy was in big trouble! Instead, I said to him, "I love you, but I am incapable of keeping a clean house and a joyful spirit at the same time." I then began once again to sob. He hugged me and walked out of the room.
I felt cleansed. I finally was able to admit that I was unable to complete the menial tasks that most other home-school moms can do quite well. It's difficult to admit you can't do something that everyone else can do! For one thing, if you admit it to someone who can do the task, they tell you how you CAN do it. One person even told me, "All you have to do is pick everything up, put it in its place, and 'voila,` clean house!" That didn't work for me, I didn't have a place for everything, and besides that, I didn't even notice it was out of place, until it was illuminated by someone we didn't know coming to the front door.

At dinner that night I began a speech to my kids, "Kids, I have been quite disgusted lately." They all knew I was going to tell them it was all their fault, as I could see from the drop of shoulders as I looked around the table. I continued by saying, "with myself." I then admitted to them that I was not capable of doing a task that must be done. They all agreed that Mom was not good at the job of taskmaster to house cleaner-upppers.

You're probably wondering why telling my husband and my children that I am unable to do a certain task would be freeing for me. Perhaps you're thinking, as I was hoping, that my husband offered to hire a maid to help me. He didn't.
The reason it was freeing was because I was reading in Romans 12 verse 2 where it says, "And do not be conformed to this world, but be transformed by the renewing of your mind, that you may prove what is the good and acceptable and perfect will of God." I definitely needed to have a renewing of my mind, as I was definitely not proving to anyone what was the good and acceptable and perfect will of God.
When I was able to confess to my husband that I didn't really think it was the will of God that I spend all of my time and focus and energy on trying to do something He didn't equip me to do, sacrificing all other aspects of my life for something that was beyond my abilities, I experienced a transformation in my mind.
Of course it didn't mean I wouldn't keep the house clean; it just meant I wouldn't try to keep a standard that someone outside of our house had placed on me. See I Peter 5-8. I believe there are people gifted to have homes that are spotless and look like House Immaculate, but for some reason God did not gift me with that. And no matter how many books I read, charts I created, hours I scrubbed, it was not going to happen. I went to bed that night with a clean conscience and without a big to-do list running through my head, reminding me how little I was going to accomplish the next day. I awoke refreshed.

After the children finished breakfast that next morning, we put on some bouncy music and cleaned the house with joy, but not perfection.
In addition to devoting herself to her husband and the eight children she home schools, Terri also enjoys writing and speaking to offer encouragement to women in an effervescent, humorous way. Visit her Web site at www.ignitethefire.com or e-mail her at terri@ignitethefire.com.