Joyful Mothering, Joyful Home Schooling -- Part 2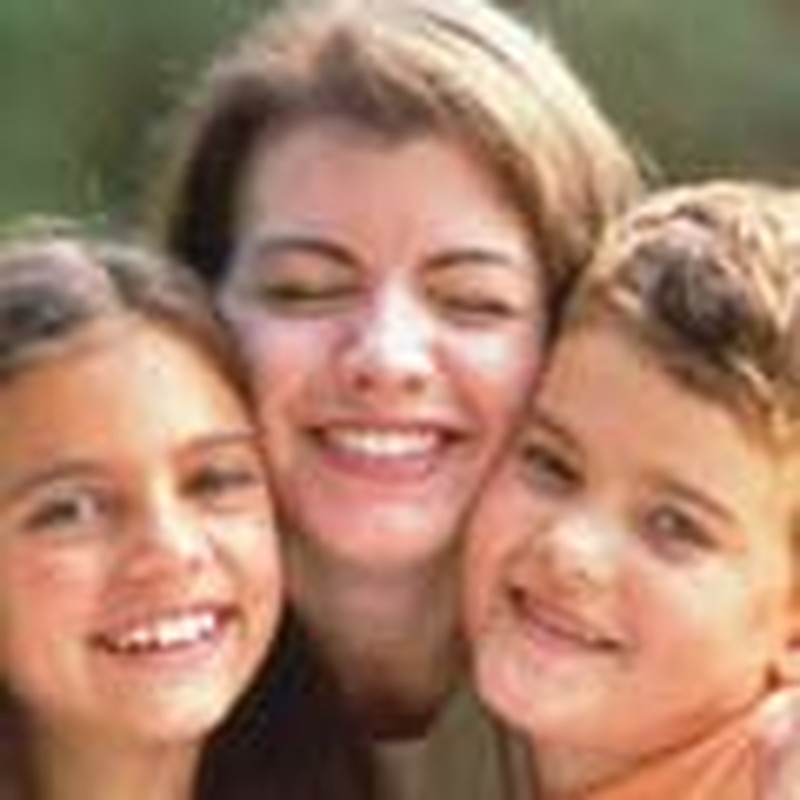 Click here for Part 1 of "Joyful Mothering, Joyful Home Schooling."
1. Look at mothering the way God looks at mothering - it's a joy, a privilege, a blessing. There is no job you can do that won't at some point become dreary or mundane. Being a lawyer was exciting, but there were many aspects that were downright boring. But if you realize that in raising Christian children, you are raising mature servants for the kingdom of God, that will inevitably improve your attitude. If we sustain that attitude with that goal - to have godly children - we will be able to endure the crummy stuffy and rejoice in the wonderful stuff.
So, how do you do it? How do you maintain the proper attitude? Every day, commit your day to the Lord. Ask Him, "What do you want me to do today? Should I make a memory with my child - or should I clean the basement?" Brought to a basic level, these are the choices we have each day as mothers, and God can help us to cherish our time if only we ask for His help.
2. Second, as home-schooling mothers, we need to make sure we are feeding on his Word. You might not have time for a formal study, but there is always time to remember God and to glorify Him in whatever you do.
How do I try to do this? I have a little shelf over my sink. I wash a lot of dishes because we don't have a dishwasher. On that shelf I'll put a card with a verse I'm memorizing, or the prayer sheet from my church. Even in the simple, mundane things, we can commit our days to the Lord. I would love to say that I regularly get away to pray and meditate, but that's not reality for me and it won't be for a long time. But in the meantime, I can remember God in all I do, even if it's standing up doing manual work with my hands. And that's OK. Some of you may find it helpful to get the Bible on tape and listen to it every day. Whatever you do, if you do it remembering God and praising and thanking Him, you can be confident that you days are crafted the way God wants them to be now in your life.
3. The next suggestion I have is to take a hard look at your time commitments. We need to prioritize. Write out the answer to the question, "Why am I home?" and then look at what you do every day and see if it is consistent with your priorities. Our families want us. They want our time and attention.
This was brought home to me once by a man I saw in a car with his kids. Two were in car seats, one not, and they were parked at the dry cleaners eating macaroni and cheese off of paper plates in the car while Daddy ran some errands. It just depressed me. Shortly after that, I read about a childcare center opening up near a train station in my area. There was also a dry cleaner and a bank there, so you could drop off your kids, drop off your cleaning, do some banking and hop on the train. At the end of the day, you would just reverse the process. How depressing!
Our kids spell love T- I- M- E. If you have too much going on outside of your home, your home life will suffer. I love the idea that we are to be discipling and witnessing to others, but the very first people I have to disciple are my children and my family. Someone reminded me that the needs of the world do not constitute the call to meet them. If I'm over committed outside my home, it makes that responsibility hypocritical. Charles Spurgeon said it best, "Learn to say no to the good to say yes to the best in life."
We had a Pioneer Girl party at my church recently and I was there with two of my daughters. An older lady came up to me and said that she didn't realize it until her kids were grown, but that their childhood was the best time of her life. I don't want that regret. I want to have an awareness every day that these are the best days of my life.
4. My next suggestion in trying to maintain the attitude of being a joyful home-schooling mother is to remember that our children are a gift to us. Psalm 127:3 says that children are a reward from the Lord. We can delight in them and enjoy them because they are gifts to us. What are some ways we can delight in our children?
Share your everyday life with them. Take the time to teach them how to peel potatoes or to sew. My kids love this stuff. They love to sew those little pillows stuffed with cotton balls for their dolls. Share what you love to do with them. Maybe you're into crafts or drawing or nature. Through this, they learn about us; we learn about them; and we share special times together.

Take time to enjoy the simple things. Make sure you really notice how beautiful the sunshine is when it shines on their hair, or how delightful it is when they giggle. I went to bed early a while back because I was sick and I listened to my husband and kids laughing. I stayed awake to hear this and it's burned into my memory. Go out and look at the stars with them. Go for walks for no reason. Just try to be present mentally and emotionally to enjoy them.


Share and create memories together, and not just the biggies like

Christmas

and Easter. Celebrate that first lost tooth, the first time they write their names, the first book they read alone. These are all causes for celebrating our family - if we choose to see them that way. Tell your children how wonderful they are, how wonderful life is, and how faithful God is. If they don't hear it from you and if they don't see it in your life, they may not learn it. And they need to know. This is the legacy that a joyful home-schooling mother can give her family.
In closing, don't disdain the day of small things, or of small people. God has given mothers the opportunity to raise the next generation for HIM. It is my prayer that you will begin to see your family's days together as a celebration of love and life and of all His blessings.
Christine M. Field practiced law for eight years before becoming a full-time Mommy. She and her husband live and home school their four children in Wheaton, Illinois where her husband serves as Chief of Police. Three of their four children are adopted, one through a private adoption and two are from Korea. She is the author of several books, including Coming Home to Raise Your Children (Fleming Revell, 1995), Should You Adopt? (Fleming Revell, 1997) A Field Guide to Home Schooling (Fleming Revell, 1998), and Life Skills for Kids (Harold Shaw/WaterBrook, 2000). Her fifth book, Help for the Harried Home Schooler (Shaw/WaterBrook 2002) will be available in January 2002. In addition to her contribution to Crosswalk.com, she writes columns for several magazines, including Home School Digest and Open Arms Magazine. Her work appears regularly in Hearts at Home Magazine and others. Her articles on life skills have appeared in Focus on the Family Magazine and Single Parent Family.
Christine loves to encourage others. She has spoken to many groups, including small fellowships and large conventions. To contact her about speaking to your group, or to share your tips and ideas about home schooling, you may email her at FieldFamily@HomeFieldAdvantage.org or visit her website at www.HomeFieldAdvantage.org. You may write to her at The Home Field Advantage, P.O. Box 261, Wheaton, IL 60189-0261.