'Learn Your Lines' ... And Other Lessons From My Mentor
Annette Friesen

Home-School Specialist for Peacemaker Ministries

2002

16 Apr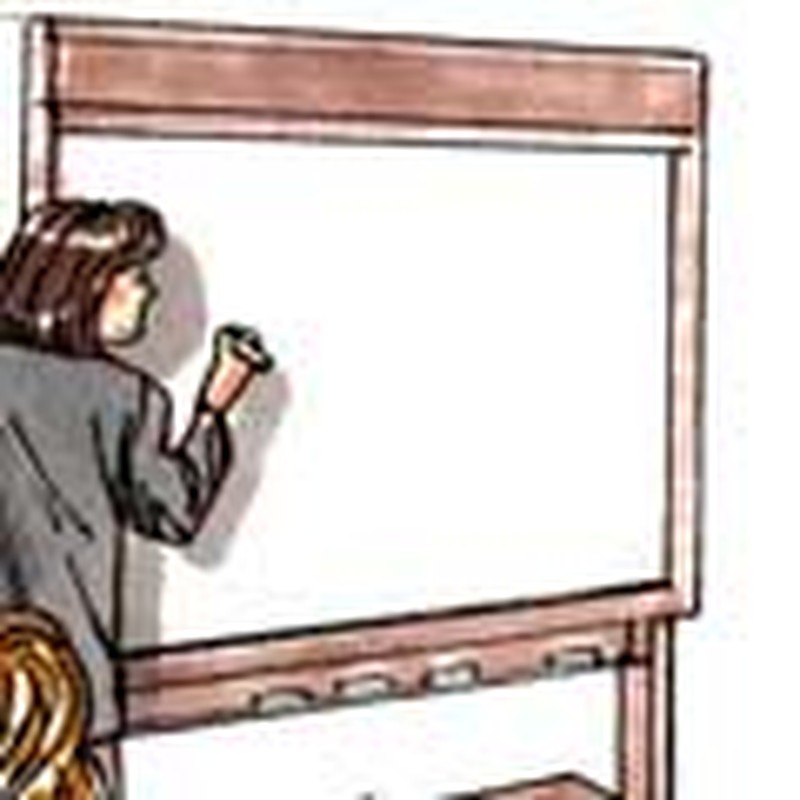 "Blessed be the God and Father of our Lord Jesus Christ, the Father of mercies and God of all comfort, who comforts us in all our affliction so that we will be able to comfort those who are in any affliction with the comfort with which we ourselves are comforted by God." 2 Corinthians 1:3 & 4
My eleventh year of home schooling began with a great deal of conflict. After a devastating business failure, we moved once again. Leaving the familiar landscape of Montana and years of home-school leadership, our family moved to Los Alamos, New Mexico--unfamiliar territory in every aspect. Despite the shaking foundations of our marriage and our home-school convictions, I started that year doing the only thing I knew to do at the time: home school. The joy was gone in the process, especially since my mind was filled with self-recrimination and "if only's" from the past. The process, though, each time we had moved was the same, to find a home-school support group and a church.
I am not sure to this day how I managed to find that first support group meeting, or how I found the nerve to attend in my emotional condition; but looking back, I realize how significant that meeting was. That was when the change began in my heart, and it was through the power of a home-school mom.
She attended the support group meeting, too, and it was evident that everyone there had a great deal of respect for her; only she seemed totally unaware of it. Intelligent and witty, insightful and funny, she was a joy to listen to. She was the only one that night who was curious about my presence. Everyone else took my attendance as unremarkable and barely said hello, even though I was a complete stranger. But not Jean: she wanted to know all about me. Scared to reveal our past failures, I lightly touched on some aspects of our lives, but her warm and inviting manner drew from me the eleven years of home schooling and our involvement with leadership in Montana. She latched onto them like I was an honored guest and made me feel comfortable in my new surroundings for the first time.
Our family proceeded to step two in our process, finding a church. One Sunday we happened upon a welcoming chapel nestled among ponderosa pines. Who should greet us as we entered but Jean? Exclaiming like we were long lost friends, she proceeded to introduce herself to my family and then introduce us to hers.
I think that was the real beginning. From then on, Jean made her way into my life one way or another, and as she did I had glimpses, blessed and wonderful glimpses of a powerful, home-school mom. Her power was not in accomplishments, like having ten children and teaching them physics and calculus while serving seven-course meals and quilting all the blankets for her family! Her power was not in a beautiful home, fine clothing, or well-planned home-school curriculum. Her power was in her taking each and every moment in her life and allowing God to use it for His glory. She lived the life of peace. Through the acceptance of difficult times, whether or not she understood, she brought the peace of God to others and to me.
The Spirit of God works in mysterious ways. God used Jean to keep me from escaping from my conflicts, and instead helped me to see my painful past as an opportunity for God to do wonderful things. Time and time again she drew me away from my home to be involved in one thing or another. On a day that was particularly difficult for me, she fulfilled Paul's words and prayed for me that I would be counted worthy of my calling and fulfill every desire for goodness and work ... so that our Lord Jesus would be glorified (2 Thes. 1:11-12). "I will not let you shrivel up and die, Annette! God is not finished with you yet." And with a smile, she saw me as God sees me because of His Son - complete and lacking in nothing!
Over the years Jean modeled and propelled me to honesty, excellence, truth, and faithfulness. She encouraged, inspired, admonished and loved me. Home schooling took on a new joy and vigor by her challenge. Her home-schooling style would put most of us to shame with its detail, creativity, and style, but to Jean, inadequacy resulted from a lack of trust, not a lack of curriculum or money or talent. "Take what you have and let God use it," she told me once, when I was suffering from a severe case of "I am not a good home-school mom." I took her advice, and in May of 2000 she graduated her only child and I graduated my last one at our annual home-school convention.
The next day we wandered the exhibit hall reminiscing over all the various curricula we had used, the ones we used to think would be great to have, and the ones we would probably still get "for the grandkids." That was the last time I saw Jean. My family moved to Utah and, although we have spoken since then, I have missed her presence in my life. And now I shall miss it oh! so much, for God is calling her Home.
I received an e-mail from her last night, with powerful, final words from a powerful home-school mom. I share some of them with you here, because I believe that like me, you will be reminded of what it is that makes a home-school mom great. It is not the approach, the curriculum, the tightly structured day, or the ability to multi-task a million things at once. The power is in our Lord Jesus Christ and the peace He brings to rule in our hearts when we truly trust Him for all the circumstances of our lives. For in the end, we are going to be with Him!
Today we met with my primary care doctor and discussed a number of issues, including my energy level, hospice care, and pain management. Her prognosis for my life expectancy was two to four weeks, because of how rapidly my liver is failing.
Given my present circumstances, I would like to share some of my thoughts on death with you. Please know my heart -- I do not want to "preach" but merely to share. I began a relationship with the Lord Jesus when I was eight-year- old. I have known Him as my Creator, my Redeemer, my Friend, my Sustainer, and the One who gives me value and worth. I have lived my entire life conscious and grateful for the eternal life He granted me. I have long realized that this life is short, but eternity is long, and have looked forward to being with Him in that place He promised to be preparing for me. I am persuaded that God determines the time, place, and manner in which a believer dies. I believe the Lord Jesus demonstrated His triumph over death and the grave, and that in belonging to Him, I am a partaker in that same triumph. Although it is sad to be separated for a while from those I love, my trust in Jesus gives me comfort and strength. My prayer is that you also have truly put your trust in Jesus, and Him alone, for your eternal destiny, and that we will be able to rejoice forever and ever together.
As a final word of encouragement, I would like to point you to the eighth chapter of Paul's letter to the Romans. The entire chapter to me is one of the richest in all the Bible. Let me quote verses 1, 31-32, and 38-39. 'There is therefore now no condemnation to those who are in Christ Jesus. ... What then shall we say to these things? If God is for us, who is against us? He who did not spare His own Son, but delivered Him up for us all, how will He not also with Him freely give us all things? ... For I am convinced that neither death, nor life, nor angels, nor principalities, nor things present, nor things to come, nor powers, nor height, nor depth, nor any other created thing, shall be able to separate us from the love of God, which is in Christ Jesus our Lord.'
My love to you,
Jean
PS. Learn your lines! What do I mean by this? For the last two months I've been memorizing all the verses in Revelation that are songs we will be singing to God and to the Lamb around the throne. I want to show up prepared. Join me!
Now you know why I love her so much! Now you, too, have been touched by a powerful home- school mom. And she has instructed you, too ... Learn your lines!
Editor's note: I just received an e-mail from Annette. She said, "Jean went home to be with her savior on April 22. She is no longer learning her lines, she is singing them!"
Have you had a mentor that has helped you? Would you tell me how you "found" your mentor and how she helped you? Send your e-mail to me at ztyler@crosswalk.com. Thanks! --Zan Tyler, Senior Education Editor, Crosswalk.com.
Annette Friesen is the Home School Specialist for Peacemaker® Ministries, an international ministry committed to equipping and assisting Christians and their churches to respond to conflict biblically. Annette and Rick home schooled their three children all through their school years. Currently they are serving on the board of the Utah Christian Home School Association.
We would be happy to receive your feedback about this article. Please e-mail us at mail@HisPeace.org.
© 2002 Peacemaker Ministries
This article in its entirety may be photocopied, re-transmitted by electronic mail, or reproduced in newsletters, on the World Wide Web, or in other print media, provided that such copying, re-transmission, or other use is not for profit or other commercial purpose. Any distribution or use of this article must set forth the following credit line, in full, at the conclusion of the article: " © 2002 Peacemaker® Ministries, www.HisPeace.org. Reprinted with permission." Peacemaker Ministries may withdraw or modify this grant of permission at any time.