Lisa Whelchel on the 'Facts of Homeschool Life'
Rob Oller

Crosswalk Correspondent

Updated

May 28, 2003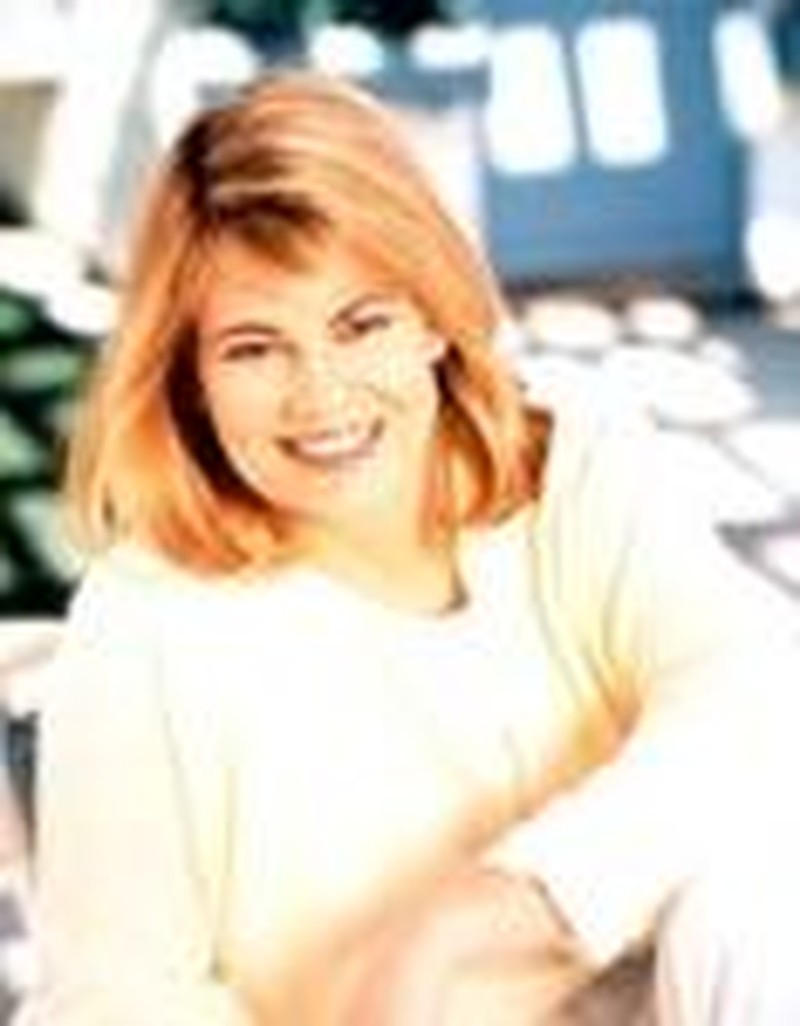 Lisa Whelchel has replaced her big hair with a big heart for homeschooling.

"My husband is still grieving the loss of big hair," chuckled the former actress, best known for her role as Blair Warner, the pampered boarding school student on the 1980s sitcom "The Facts of Life."

These days, Whelchel and her husband, Steve, are more interested in teaching the facts of homeschool life than performing before the cameras.

Whelchel, 39, has written three books, but it's her recently released So You're Thinking about Homeschooling that ties in with her current career plans.

When not overseeing the homeschool activities of her three children, Tucker, 13; Haven, 11; and Clancy, 10, Whelchel concentrates of growing MomTime Ministries and updating her web site, LisaWhelchel.com.

MomTime Ministries caters to mothers who may feel overwhelmed by the responsibilities of family, teaching and marriage. Sometimes, they just need a break from the daily grind.
 "I had a moms group in my home for over 10 years," said Whelchel, who lives in California but plans to move the family to Texas this summer. "I needed some mom time, adult conversation and adult food. It was such a lifesaver for me as a stay-at-home mom."

Whelchel took that need and developed MomTime Ministries, which help women set up get-togethers where they can discuss and pray about their triumphs and struggles. Her latest effort is MomTime getaways, 24-hour weekend "refreshment" retreats where mothers gather to recharge their batteries. The retreats, which resemble big slumber parties, include messages, chocolates and teatime.

"We tend to treat them as queens, and force moms to receive," she said.

Between mothering, teaching and conducting the retreats every other weekend, Whelchel tries to write.

Her first two books, Creative Correction and The Facts of Life and Other Lessons My Father Taught Me, focus more on parenting and personal issues than does her newest book, which is something of a how-to guide to homeschooling.

Whelchel introduces readers to 15 "families" - each invented from more than 100 interviews she conducted - who give readers a look at nearly every type of homeschool philosophy and strategy imaginable.
 
"I know so many people who come up to me and say, `I'm thinking about homeschooling'... there's that still, soft voice that's saying you might want to look into this,'' she said.

The book is intentionally conversational in tone, because the author knows firsthand that mothers don't have time to read War and Peace: the Homeschooling Years.

"My audience primarily is moms who are very busy and don't have time for a thick, deeply involved book," she said. "They need something they enjoy and can go on and live it."

Whelchel's life has been a bit of a whirlwind, too, beginning with her entry into acting as a child and continuing through her marriage to Steve in 1988 and birth of her children in 1990, 1991 and 1992.

During her acting days, school was something done more or less "on the run." She attended traditional school until the sixth grade, when she left Texas for Hollywood. From there, her school lessons were sporadic at best.

"I learned a lot outside the school setting," she said. That background helped prepare her for homeschooling her own kids.

"Mostly, I think it give me confidence not to be so tied to a specific curriculum and schedule and getting done everything the government says has to be done," she said.

"You make sure you teach the basics, but beyond that you're drawn by the call and interest in your own heart that God has put there."

She points to her own homeschooling methods as proof that education can take place outside the four walls of a classroom. A few years ago, the Whelchel clan went on a yearlong journey cross-country. (Steve took a sabbatical from his job as an associate pastor; he recently resigned his post to help Lisa with MomTime Ministries)

"It was so incredible, the ultimate field trip," she said. "We had the time of our lives. Not only did we do so many exciting things, but something like that can't help but help the family bond."

Whelchel's favorite stop?

"My highlight was colonial Williamsburg, because I love teaching and it's so easy to teach when you're dealing with living history," she said. "My husband loved South Dakota, Yellowstone and Mount Rushmore."

The kids, of course, loved their month spent at Disney World.

Whelchel encourages homeschool parents - and those considering going the homeschool route - to ask tons of questions, just as she continued to do daily.

"Homeschooling is an extension of my life," she said.


Click here to learn more about So You're Thinking About Homeschooling: Fifteen Families Show How You Can Do It

Rob Oller is a homeschool dad, a sportswriter and a columnist for The Columbus Dispatch, the second-largest circulation paper in Ohio.