Making the Highschool Journey - Part 2
Andrea Longbottom

Contributing Writer

Published

Sep 14, 2005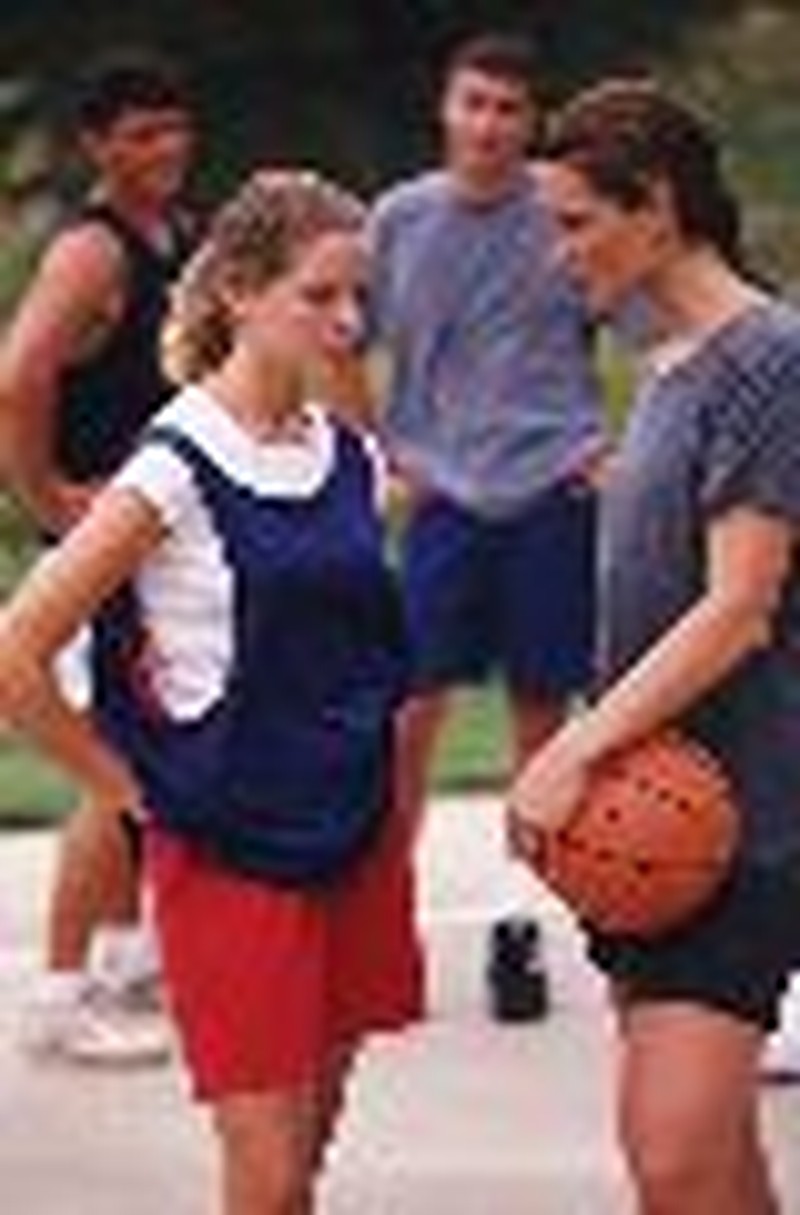 But what about . . . ?
What about sports? Music? Art instruction? You may wonder how your child can develop her unique talents if she's not in public or private school. Thankfully, your child's options do not need to be limited to the traditional school setting.
Finding sports opportunities is probably one of the biggest concerns for homeschooled high schoolers. Though it is still challenging for homeschooled students to join regular team sports and attract the notice of college recruiters, the opportunities are increasing.
The National Christian School Athletic Association (NCSAA), which is dedicated to promoting "Christ-centered excellence" in Christian school athletic programs, is currently working with HSLDA to become a liaison between homeschoolers and Christian school leagues. Their two main objectives are to convince Christian school leagues to allow the participation of homeschoolers (either as members of existing school teams or as separate homeschool teams), and to oversee eligibility and other issues that may hinder homeschoolers' participation in these leagues. "We have recognized the need to step in because of the position we're in, so that homeschoolers can have the opportunity to participate in organized Christian athletics," says NCSAA Director Nate Hartman.
In some states, public schools allow homeschoolers to participate in classes or sports, but you should investigate and evaluate any strings attached to these "opportunities." At the very least, the school district will require proof that your high schooler is legally homeschooling, meeting the state requirements for public school students, and meeting his core academic requirements.v
Local college courses and continuing education classes are another option. Or find out what your local homeschool co-op has to offer--perhaps another homeschooling mother has an art degree or teaches piano. Check out churches, newspaper ads, and library programs. If all else fails, consider starting your own class!
College
Many colleges today accept--and even recruit--homeschoolers.vi However, parents still wonder if their home education program will prepare their child for college. What about transcripts, test scores, and college admission?
Ideally, preparation for college should begin in middle school. Talk with your teen about his interests and possible career choices. It is a rare 13-year-old who can identify the driving passion that will define his future career, but his interests, strengths, and ideas can provide direction in researching colleges and admission requirements.vii It is also wise to investigate beyond the admissions brochures and college websites, especially if your child is considering a highly selective school. "It's not enough to meet the college's requirements," says Judy Davis, a homeschooling mother whose oldest son was a 2004 graduate of Washington and Lee University in Lexington, Virginia, and whose daughter will graduate from the same school in 2006. Judy advises parents to look at a profile of the freshman class (call the admissions office to inquire). Usually, incoming students at highly selective colleges have surpassed basic academic requirements. For a homeschooled child to stand out when applying to such schools, he will likely need to take additional courses during high school.
Maybe your child has his heart set on attending a top university. Can you afford tuition? "The key is to plan wisely," says Judy Davis. She encourages students to prepare early (use practice tests) for scholarship-qualifying and college entrance exams such as the PSAT/NMSQT (Preliminary SAT/National Merit Scholarship Qualifying Test), SAT (Scholastic Aptitude Test, www.collegeboard.com), and ACT (American College Test, www.act.org). Plan to have your child take the test several times to improve his score.* The higher your child's score, the better his chances of getting into a selective college or qualifying for merit-based financial aid.
Judy also strongly advises parents to research Advanced Placement (AP) classes. If a teen scores well on an AP exam, he not only gains credit at many colleges, but he also attracts the attention of top-quality universities. Judy's two oldest children took AP classes in high school, qualified as National Merit Scholars because of high PSAT scores, and received full college tuition. AP classes can be taken at a community college, a high school, online, or even at home through independent study. Judy recommends researching AP class locations the December before the school year in which your student plans to take the class. (For more information about AP, see www.collegeboard.com.)
How much schoolwork should you require from a teen? Rebecca Rupp's book, Home Learning Year by Year, outlines the type of work a high schooler should be doing. (Mary Schofield's The High School Handbook also includes suggestions for high school coursework.)
In addition, you can gain valuable suggestions from experienced teachers. Course descriptions on college websites can help you gauge at what level your student should be working by his senior year in high school. Or talk to a student who's majoring in the field in which your teen is interested.
"But I don't have time to think about college," you might object. "I'm trying to focus on this 8th-grade science course!"
Relax! You have plenty of time, and this is the best time to start. Simplify the research and planning process by breaking it down into steps. Before your student's 9th-grade year (summer is a good time), create a four-year plan, listing the courses that most colleges consider prerequisites for admission.
Researching colleges and careers can even be incorporated into your child's regular school hours. Assign your 8th- or 9th-grader a paper describing a career track that interests him and how he would prepare for it. In subsequent years, reassign the same paper. Vary and expand the assignment to include researching specific colleges, investigating the educational and background experience required for a specific career, and interviewing someone working in that field of interest. In addition to assembling valuable information, this assignment will allow you and your student to see how his interests and goals are developing or changing.
HSLDA members can visit http://www.hslda.org and click on the section entitled "Forms and Resources" to see a list of materials offering guidance in high school planning and college preparation. The "Choosing the right options" section of this article explains how your child can gain simultaneous high school and college credit.
Throughout each year of high school, keep regular, accurate records of your student's work. Evaluate his progress at least once a semester. When your student begins applying to colleges, you will need to create a transcript listing the courses he has taken, grades received, credits, SAT/ACT scores, grade point average (GPA), paid jobs, and extracurricular activities.viii There is no need to create a high school transcript from scratch. Transcript forms are readily available online, and there are even DVD courses on preparing transcripts.†
While academic achievement is important, so are strong study habits, such as self-discipline and perseverance. Elizabeth Smith says her children were successful in college because of the solid work habits they developed through homeschooling.
College junior Christina Ishizu says, "Being homeschooled taught me to be motivated to do my work for the work's sake, not simply to spend time with friends or have fun. It also helped me to identify a plan, given the amount of work I had to do and the amount of time I had to do it in, and the process by which I could reasonably achieve those goals."
Marcia Somerville urges parents to talk to others who have successfully homeschooled high schoolers. These "veterans" can share how they handled certain subjects, prepared their children for college, or dealt with attitude problems. HSLDA members who have a specific question can contact one of our new high school coordinators for additional ideas, resources, and encouragement. (See "Notes to Members" for more information.)
[Editor's Note: This article is part two in a series of three. Don't miss the conclusion next week. Read Part 1 here: https://www.crosswalk.com/family/home_school/1351332.html ]
-------------------------------
Andrea Longbottom is a student at Patrick Henry College and works part-time in HSLDA's Communications Department. She grew up in Southeast Texas and was homeschooled from kindergarten through high school. Andrea will graduate from PHC in December 2005 with a degree in literature.
Home School Legal Defense Association (HSLDA) is a 22 year old, 80,000 member non-profit organization and the preeminent national association advocating the legal right of parents to homeschool their children. For more homeschool news check out  http://www.hslda.org
v Home School Legal Defense Association, "Equal Access: Participation of Homeschooled Students in Public School Activities" (August 20, 2004), http://www.hslda.org/docs/nche/000000/00000049.asp.
vi Jeanne Gowen Dennis, "High School: A Great Time to Homeschool," Barefoot on Holy Ground, http://www.barefootonholyground.com/High.html.
vii Jeanne Gowen Dennis, Homeschooling High School: Planning Ahead for College Admission (Lynnwood, WA: Emerald Books, 2000), 40.
viii Inge Cannon, interview by J. Michael Smith, "Cutting through the Confusion of High School Transcripts," Home School Heartbeat, August 26, 2003, http://www.hslda.org/docs/hshb/47/hshb4707.asp.