Making Your Family a Haven for the Hurting
Kym Wright

Contributor

2006

3 Apr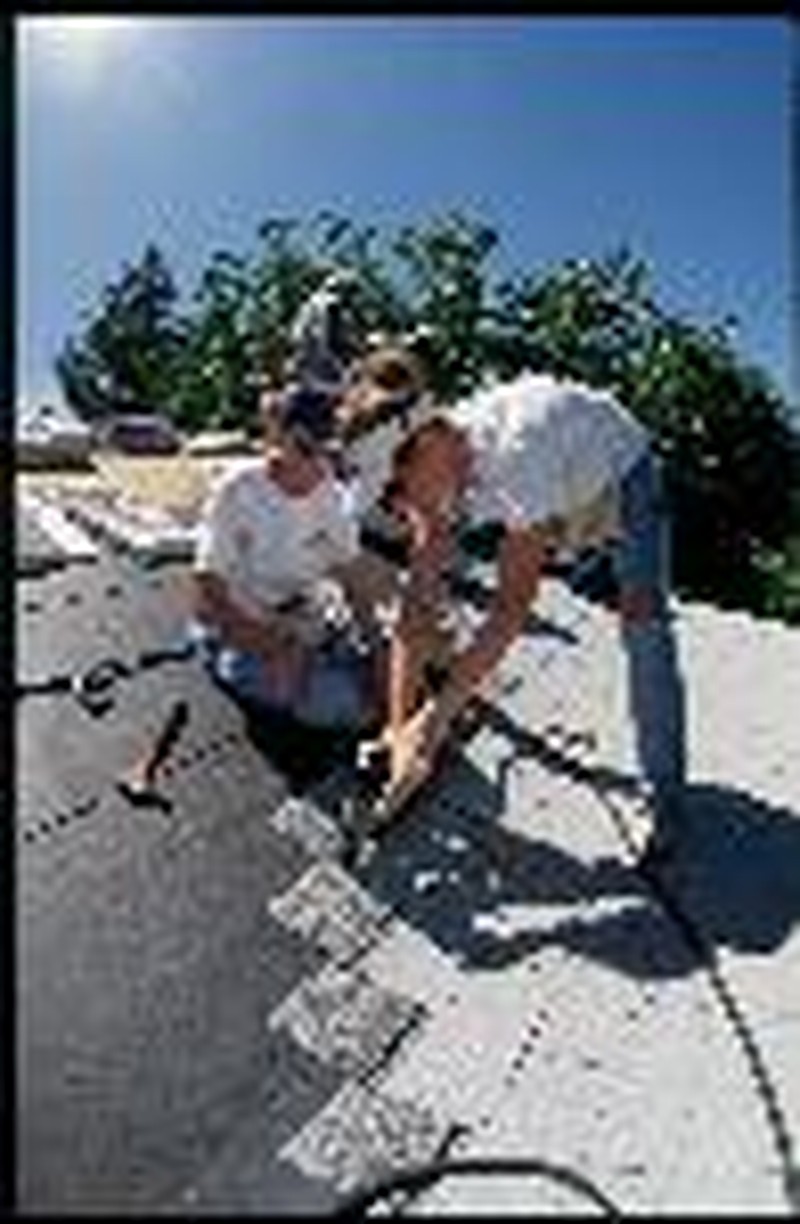 A prudent man sees evil and hides himself,
the simple proceed and pay the price.
Proverbs 27:12
In our family, we volunteer often. We jump in and get involved. Hurricane Katrina found us working in local emergency relief centers along with Boy Scouts, churches, and other volunteers. We gathered local contact information for people to make donations of time, money, food or other items, and emailed it out to churches, friends, acquaintances. Giving a "cup of cold water" to bring help, healing and love.
When the children were little, it al began with homeless animals. We think there must be a sign somewhere in animalese which says, "Go to the Wright Ranch. They give out lots of freebies." And come, they do.
They wander in from everywhere, like the tailless cat who lived in our detached garage for months before we realized she was there. The building is off by itself and she had made herself quite at home in rafters and boxes, but was very scarce when we came around. Raised in the wild, she remains wild to this day. She is wary of humans, and panic seizes her very being when she hears a loud noise. A fast movement sends her running even faster.

It was simple. We didn't hide ourselves, but we took this poor cat in to love her as much as she will allow. She is not ours; we are hers. We jump at her bidding. Food, water, come in from the cold, be let out in the night. Her wish is our command.
Then there was a bird who ran into our kitchen bay window and broke its wing. We bandaged it up, making a splint of a Q-Tip and gauze and hauled out the birdcage, so it had a nice warm place to recuperate. After several days, we removed the Q-Tip splint and sling to see if the wing had healed. Movement then flight let us know he was fine, so we let the bird fly away. And we wondered what animal would be next.
During times of flood in the swamps of south Florida, the red foxes came up to the little cottage outside our main house to eat dinner with the cats. They tolerated us standing within feet of them. Before I could stop them, the children ran to the house to get hot dogs to feed to the foxes to give them more meat. I believe the hot dog dinners were their favorite. Fortunately, the offered food kept them from eating the cats themselves. And these homeless animals became our friends.
Next there were the two goats who showed up out of nowhere – one black and one white. We gave them food and water, then corralled them until we could locate an owner. They stayed for a while and were well cared-for by the children. And this led to a desire for a herd of their own.
Sometimes, I think my husband, children and I have a large "S" on our foreheads which only the hurting can see. "Sucker" or "Sympathetic" or "Soft-hearted" it might mean. But, I believe it really stands for "Sure, come on in. There's always room for one more." And come, they do.
Then, the animals gave way to people. There was family whose dad was in another state, working a job to help pay the bills. The mother was tired and overwhelmed, so we brought the children home to stay with us for a few days just to give her a break. Our children thought it was camp week and had a blast. They didn't realize the ministry that flowed as they played.
Then we sought out situations to help those in need. Building homes with Habitat for Humanity locally, then in Atlanta. The work was hard. Carrying boards to be hammered into place. Helping the professionals as they inserted windows, bathtubs, kitchen cabinets, and exit doors. The reward came when the front door key was handed to the new owners and their children and with tears the daddy shared, "This is the first house we've ever owned. Thank you so much." We swallowed hard, but it didn't stop our tears from flowing.
With the hurricanes last fall, we found relief efforts to join. Besides assisting with the local one, our oldest son helped load a trailer with food and supplies, then spent a quick weekend making deliveries to the local churches in Mississippi and New Orleans. Yes, he helped the people there – but they helped him, too. He came home a changed man – more giving and grateful.
As I ponder this verse, I realize I'll probably never be seen as the prudent man who sees evil and hides himself. It will always be a simple decision for us to jump in and help. I will proceed and pay the price – the price of friendship, of giving a hand up and not out, of caring when no one else seems to, of seeing the human inside the hurting.
However, the world – and my children – will be the richer for it. My children are learning how to care for the hurting, those less fortunate. How to be cautious. When to call the vet or other authorities. How to bandage a broken wing or mend a hurting heart. And how to determine when all that's needed is food, water, and love. Sometimes, hot dogs is all it takes.
My children will internalize this into their lives. It will become the fabric of their very beings -- something they cannot turn off. And it will extend to people, relationships, and all those who are hurting.
For God so loved the world, that He gave his only Son, that whoever beleives in him should not perish but have eternal life. 
John 3:16
From one mother to another,
Kym
---
Kym Wright
is the mother of 8 homeschooled children, and loves to share with other homeschoolers. To see her speaking schedule, visit: 
www.KymWright.com
 She also pens the
Learn and Do
unit studies (
www.Learn-and-Do.com
). And is the editor/publisher of
The Mother's Heart
, a premium online publication for moms with hearts in their homes - the best form of E-Couragement. Visit 
www.The-Mothers-Heart.com