Meeting the Needs of Homeschoolers
Kym Wright

Crosswalk.com Contributing Writer

2009

25 Feb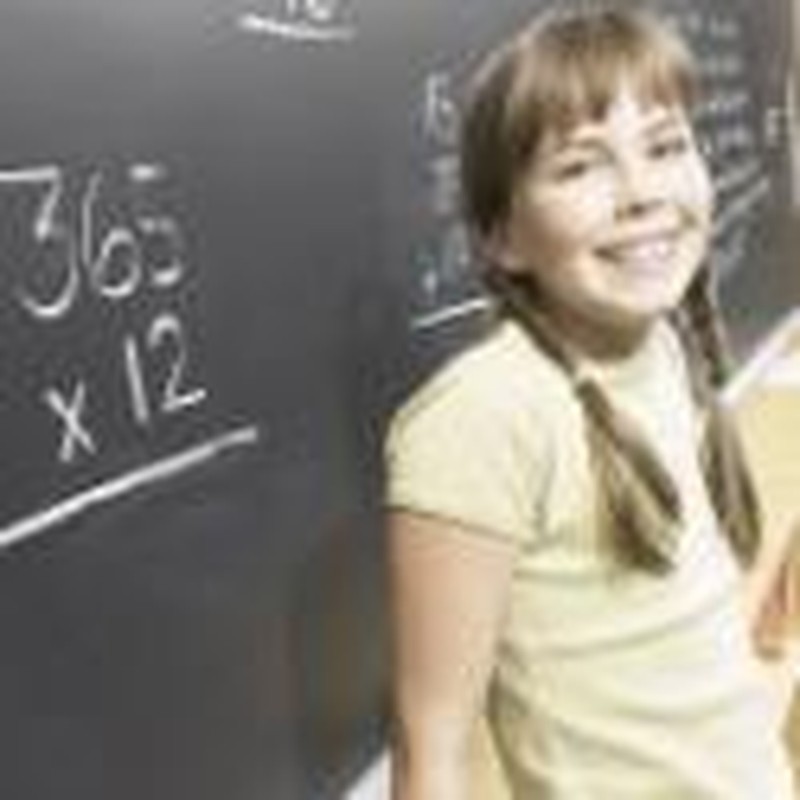 The first day of school, with nearly 15,000 students enrolled in Pre-K –12, and only a small portion of them arrive before the starting bell. Is the principal worried? With a large number of his school's pupils tagged as "off-campus students," many of the students do not show up for all-day classes. Instead, this school serves classes up cafeteria-style letting the students pick and choose which courses to take to meet their unique needs and specific goals. This is the way many Christian schools are choosing to work with homeschooling students in their states. Most view their off-campus courses as "supplementing what the parents are doing at home."
Why do Christian school administrators choose to work with homeschoolers, when it apparently creates more work and has inherent hassles? In Time magazine the Federal Government statistic was quoted that nearly 1 in 5 homeschool students takes at least one class in a public or private school.1 With homeschooling growing at an estimated rate of 11% per year, both homeschooling and homeschoolers' involvement in private schools seem to be trends that are definitely here to stay. According to NHERI President, and education researcher, Brian D. Ray, Ph.D., "this healthy synergy would require both public [and private] school administrators and homeschoolers to stop being so suspicious of one another." 2
One assistant principal vocalized his observations and desires by saying some "Christian schools are anti-homeschooling. We're looking at them [homeschoolers] as a feeder system to our school. Eventually you may not want to homeschool due to sickness or classes you can't teach. And we're there for you." So, they open their classes for homeschool students of all ages.
For those who choose to, Christian schools can make many options available for the home scholars. Some schools provide only the advanced courses which are harder for parents to furnish, such as lab sciences and higher math. Others provide courses for all ages and subjects. Affiliations with groups and organizations is another option: Fellowship of Christian Athletes, Future Farmers of America, Future Homemakers of America, Future Business Leaders of America, chess, checkers or climbing groups, specialty meetings (photography, foreign language, government or environment) and the Kiwanis' Key Club. If desired and prearranged, schools can also give credit for classes, and offer a high school diploma when coursework is completed.
Another school stated, "We want to be the Guidance Counselor for homeschoolers." This is clearly an option to provide more services to homeschooling families: career counseling, testing, remedial help, and a place to meet college recruiters. Schools can also help place homeschooled eleventh and twelfth graders in dual enrollment classes, or taking college courses for both high school and college credit. One school views it this way, "We're just trying to bridge the gap between home school high schoolers and college." A commendable and worthy goal.
Sports activities in Christian schools can involve homeschoolers, too. From physical education courses and individual sports like tennis and gymnastics, to intramural team sports as track, football, baseball, basketball and the tennis team. Coordinating schedules of on-campus events and off-campus students is sometimes a juggling act, but can be worked out amicably with a bit of give and take.
The area of music gives great diversified options for Christian schools to offer to off-campus students. Choir and voice lessons, band and individual instrument instruction are possibilities, as are music theory and recitals. Some home scholars are winning vocal and instrumental competitions by signing up with or through Christian schools. Check all rules and regulations of the governing body of the contest, either to verify they accept off-campus students competing, or to help them change their rules to meet this new era of schooling.
Art courses and foreign languages offer more opportunities for blending full-time students and off-campus ones. However, for any class, all homework assignments are the same for both groups.
Many homeschoolers like courses offered after school hours. Sometimes the teacher's pay-rate is lower after the workday. To reduce administrative costs and load, teachers can keep their own class rolls and attendance records. An added benefit for homeschool students is they have the flexibility to accelerate in their studies, taking higher level courses than their age would otherwise dictate. One school calls this a "freedom" of this type of schooling, and encourages students younger than 9th grade to take high school courses, based on academic readiness.
When homeschoolers want to use the facilities of the school for parent meetings, they need to block the time just like any other group. Many schools don't like to have long-term outside commitments for facility usage, in case they might need the space in the future. It's easier to deny access, than to give it and later take it back. If the parents desire a meeting place, and it fits the goals and scheduling of the Christian school, off-hours and evenings work best. It's important to make sure the janitorial duties are performed and security is provided.
Few, if any, problems arise between the two groups of parents: full-time students and those tagged as off-campus. It works best to set clear expectations at the beginning, and include everyone by providing detailed information. In the schools contacted, rivalry doesn't seem to be a problem between the two groups of pupils, especially if the off-campus students are a large enough proportion of the student body. Student government association involvement and other issues would need to be addressed and policies put in place. Policy ideas could be set either allowing only full-time students any involvement, or setting a minimum number of hours taken at the school as criteria for involvement.
Insurance is covered by the normal routes, and is reflected in the costs for classes. Marketing is accomplished with the help of the local homeschool organizations, newspapers, fliers, and informing the current student body and parents of the new options. A website for internet users also provides a handy marketing tool, as does a monthly newsletter that highlights the school happenings, offerings, and upcoming events.
In some states, the Christian school acts as an "umbrella school" and the homeschool family becomes a private school and by law are no longer considered homeschoolers. Check your local state law for verification. 3
Barna, an independent marketing research group, discovered that most homeschooling families live on 10% less yearly income than the average family. 4 It might be wise to remember this information when setting fees. It seems that profit and ministry goals join hand-in-hand when planning for off-campus students. Comparing the pricing structure of local colleges, private schools and other groups helps you set the best rates for your area and students.
And don't forget the new resource of homeschooling parents. They can teach courses for which they are qualified, volunteer with the school, drive buses, assist in administrative duties, help with paperwork, plan and coordinate outings and field trips, and be those extra pairs of hands and eyes when students go even more off-campus to outside activities and field trips.
Some schools feel they help homeschoolers the most by challenging them organizationally, in time management, consistency in study, being punctual, and working on submission to authority. Academically, success does come, as attested to by off-campus graduates being accepted into West Point, the Naval Academy, and Ivy League colleges.
Christian schools making room for homeschoolers brings a win-win situation to all. For the home scholars, there are the benefits of classes, clubs and college information and placement. The schools benefit by an enlarged scope of their ministry, increased financial revenue, and improved utilization of their assets and competencies by making the most of their facilities, materials, talents and experience.
Though there are some issues to address, a marriage between Christian schools and the homeschooling community seems to be made in heaven, but worked out here on earth, for the benefit of all involved.
1. www.time.com/time/covers/1101010827/cover2.html
2. www.nheri.org/ National Home Education Research Institute is a nonprofit 501(c)(3) research and educational organization.
3. Contact Home School Legal Defense Association for the law in your state. www.hslda.org/
4. See www.barna.org Search for research article for "home school."