No Place Like Home
Christa Sterken

Homeschool Enrichment

2010

28 Jun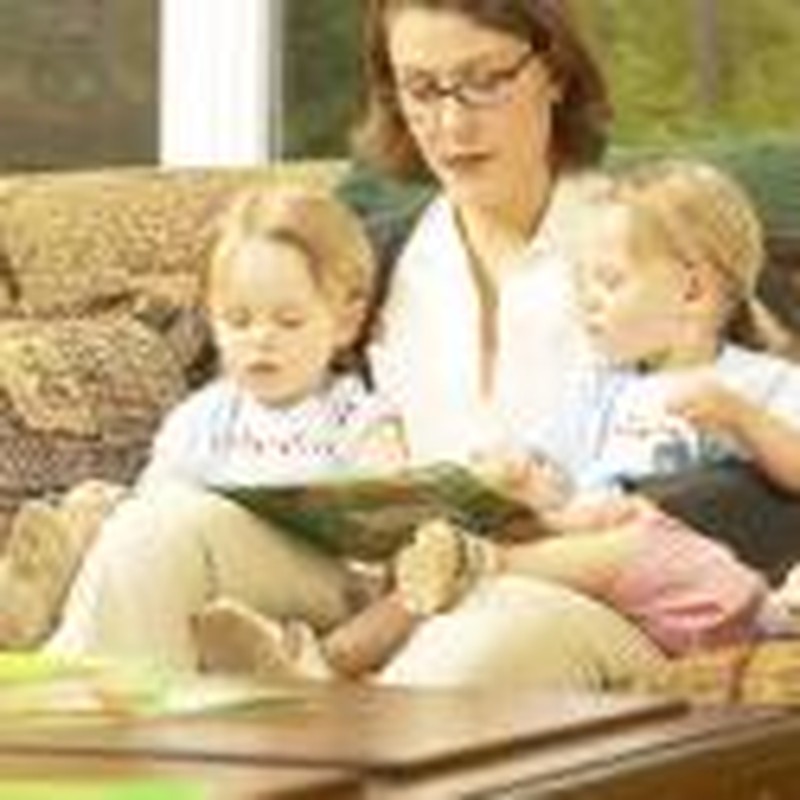 Am I doing my kids any favors by keeping them home instead of putting them in public school? It would be so much easier if someone else were doing this, I thought to myself one day when everything seemed to go wrong. I was exhausting myself trying to motivate my kids to apply themselves. One was staring vacantly out the window while the other was tearing up over incorrect math problems. Strong wills were coming into play, and I didn't seem to have the strength for the battle. I was tired, discouraged, and dreaming of time to myself. Something had to change—and it started with me.
The majority of our homeschool days are truly full of delight, laughter, and an unquenchable quest for information. But in reality, not every day is wonderful. Attitudes, poor behavior, and frustration occasionally pepper the otherwise enjoyable journey of home education. The blending of different personalities can challenge the most patient of families. The will of our children is not something that needs to be broken, but it does need to be shaped and molded. Would putting them in school accomplish the goals we have for them?
After reflecting on this, my mind filled with concrete reasons why home is the most fruitful place to be. Public school is not the antidote for our challenges. Instead, it can teach the opposite values from what we desire to inculcate. If you are feeling frustrated, please don't give up! The very things that challenge us can be looked upon in a different light so we can learn to appreciate them.
It is a lesson in humility to realize that our children aren't the only ones whose wills could use shaping. I complained to my husband once about our child being too strong-willed. He thoughtfully looked at me and said, "Kind of like you?" He did not mean this in a negative way. In fact, he pointed out that we are training our children to be independent (in an appropriate way).
The very same traits that might frustrate us in our children can develop into powerful qualities when they reach adulthood. We have the opportunity to lead by example in seeking God's will, not our own. This is an essential lesson for our kids, and as adults, we could use gentle reminders too!
One of my children is quite the chatterbox, and the other often struggles to keep focused. Suppose they were sent to public school. Do you think these aspects of their personalities would bring positive attention in a classroom setting? No—in fact, they might get my children labeled as disruptive or learning disabled. My child's talking out of turn would make it difficult for a public teacher to conduct her lessons. Needing to consistently bring a child mentally back to the assignment would take time away from the group. At home, these issues can be addressed in a productive and loving way. My talker is being trained to listen and then speak in ways that affirm the importance of her thoughts. I don't want her to be silenced or made to feel like her voice only gets her into trouble. While she does need to learn to be silent when appropriate, at home she is loved and accepted for who she is. Her words can be steered in a direction that is beneficial.
My daydreamer has a hard time learning in a conventional way. It is difficult for her to sit still, so she retains concepts better through movement. Neither of our kids happens to be an auditory learner. Homeschooling allows us to structure lessons in ways that don't make them feel incompetent, but instead focus on their strengths. At home we are aware of my daydreamer's learning style and are able to work in ways that build her confidence, instead of making her the "slow" one in a classroom. We have the ability to explore alternative methods. The luxury of time for our kids to explore, to absorb what they hear and not have to quickly move on to the next thing, is a major advantage to teaching our own. Many people can only dream of this kind of life. We are blessed in this country to be able to actually do it. While it can be a sacrifice, it is worthy of our dedication.
The other day I happened to be out when the local school kids were released from classes. Observing the conversations between them was disheartening. The kids were taunting each other and ridiculing others, and their casual use of bad language was startling. I hear arguments for the great affects of being in a traditional school setting. Kids who are cruel to each other are not a compelling argument for me to send my kids to be surrounded by them all day. I know there are wonderful kids in all kinds of schools. I have met public schooled kids who are well-mannered, as well as those who are offensive. However, I have often witnessed scenes among local kids that I would never want my child to be a part of.
One benefit of parent-led education is the blessing of dealing with character issues head-on. When a problem arises, we are able to stop what we are doing and deal with it. If my kids were gone all day, I would not have that choice. Homeschooling allows us to base our curriculum on biblical doctrine. Second Timothy 3:16-17 offers a great backdrop to influence all our teachings: "All scripture is given by inspiration of God, and is profitable for doctrine, for reproof, for correction, for instruction in righteousness: that the man of God may be perfect, thoroughly furnished unto all good works." Without being immersed in an environment that tries to model Christ-like behavior, my children's issues might go unnoticed and undealt with. Teachers in a group setting do not have the time to deal with such issues during class time. They are there to teach basic studies. It is the parent's responsibility and privilege to shape their children's characters. If we did not have them home, we would be unable to knit our family beliefs into their whole education.
In many homeschools, character development rates as high if not higher than academic studies. While core subjects are important and necessary, moral values are the backbone of the rest of our education. Public schools do teach values, but often they differ greatly from the ones we aspire to at home. Think about the standards in a traditional school setting. Many public educators may place a high value on character, but due to the perpetual looming of state testing, they must focus the majority of their energy on keeping their students abreast of skills that can be measured by numbers. At home, numbers needn't be the gauge by which we judge the progress of our kids. One on one attention allows us the joy of seeing their growth and assessing our children's learning in a personal way. We all want our children to succeed in life, but by whose standards? I am not willing to subject my kids to be classified by their test scores alone.
Home is a place where dreams can be pursued. One of my girls wants to be a carpenter. She wants to have a business building custom tree houses. If she was sent away to school, surely that dream would not be fostered. In fact, people chuckle a bit to themselves when they hear this goal of hers. But why not? She is a dreamer to the maximum degree. This is the same child who struggles to focus, but she doesn't struggle when it comes to figuring out ways to make things work. She is tenacious when trying to find solutions. At home we can encourage her dreams and challenge her to find a way to incorporate them into her learning. This particular goal of hers has inspired her to focus on her math skills, knowing a good carpenter must understand numbers. This is a great example of knowing our children and finding ways to build a real-life knowledge into the passions God gifted them with.
I have been accused of sheltering my kids. This used to bother me, but as each year passes, my confidence is grounded in the assurance that sheltering is beneficial. It is a process of filtering. Both of my girls are attached to their parents. Why would this ever be considered a problem? This relationship builds a trust between us that allows our word to be a stronger influence than the messages they hear everywhere else. We want to be the place our kids turn to for guidance, not their peers.
It is a common misconception that our students don't know what it is like to be in the "real world," as if by homeschooling we deny them the opportunity to understand the society they are part of. Does lack of recognition when they hear foul language or unwillingness to fold under peer pressure ring out as a negative thing? Our children not only are taught about the real world, but experience it every day. It is our duty to shelter our kids from what is socially accepted and steer them toward what is right.
We are honest with our kids about reality. Homeschooling allows time to explain the cause and effect of things our children see. We desire our children to become adults who impact people's lives because of their understanding of the world around them.
On those days when frustration clouds your views of the blessings of teaching at home, take a break. Contemplate the challenges in homeschooling. It is a worthwhile pursuit to compare and contrast your goals in educating your children and decide whether sending them to school would really alleviate those problems. When my child's will challenges me, I need to decide if I want her spirit broken or tamed. Being at home allows me to guide her without crushing the essence of God's design inside of her.
Home is ideally our safe haven. We can create a place where our children can mature into adults who are independent and excited to face the future. Although some days don't go as we hope, keeping our eyes focused on the end result can help alleviate some irritations. Teaching our children can be hard, but we are not alone in this adventure. God promises to stay with us until His work in us, and in them, is completed. He will provide the strength we need to persevere and the wisdom to appreciate the joy that is in the journey.
Institutions that oppose our beliefs are not the best training ground for our children. The truth is, I love being with my kids. Seeing them explore and learn new things fills me with excitement right along with them. Watching them learn to put others before themselves and build character is rewarding.
Oh, and those math problems that tapped out our joy that day? We persevered and are getting a handle on those, too. I am glad God reminded me that we are in this for the long haul. I wouldn't want to miss a moment.
---
Christa Sterken has a strong desire to encourage and motivate people to embrace life. It is her passion to share experiences that might benefit others. Along with her husband, Art, they are the parents of two delightful girls who keep things interesting! Homeschooling allows them to teach their children that life can be challenging, but translates into an exciting adventure. You can reach her at write@christasterken.com; she would love to hear from you!
This article was originally published in the Mar/Apr '08 issue of Home School Enrichment Magazine. For more information, visit http://HomeSchoolEnrichment.com