Numbered Days and Marked Milestones
Marla Nowak

Contributing Writer

Published

Feb 16, 2007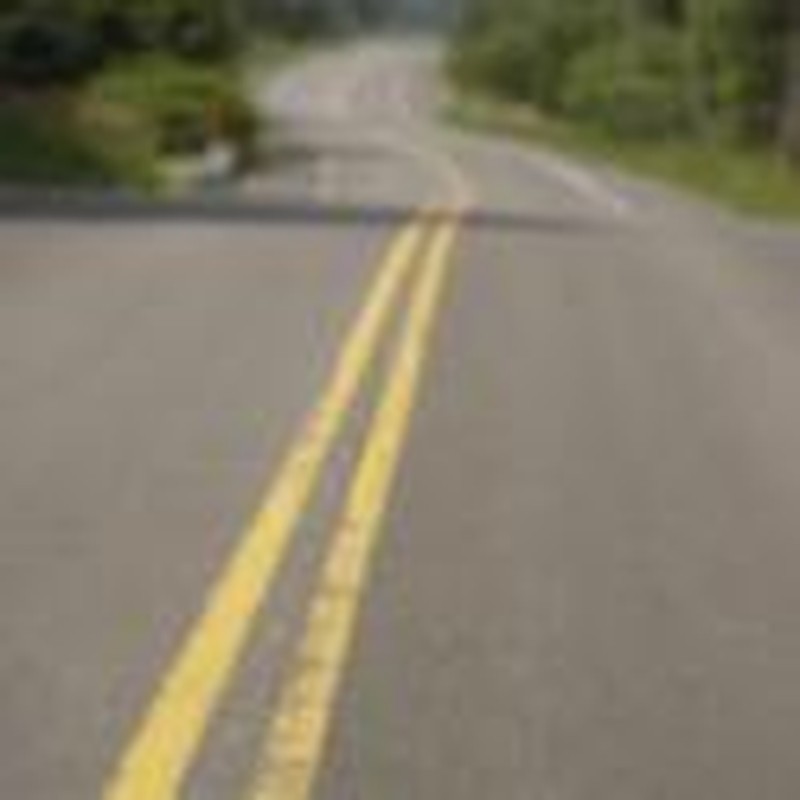 We recently observed a milestone occasion in our home--it marked the birth of our second son, ten brief years ago. Ten long years ago. I cried most of the day. There was no birthday dinner, no chocolate cake, no 10-year-old boy bounding down the steps. No bike left in the driveway or shoes kicked off, leaving size six scuffmarks against the wall. There were the last pictures of a very frail 9-month-old, a few worn blankets, a fuzzy blue sleeper, and a small knit hat. Because of Christ, I can also hold much more than little socks and baby's teddy bear. An eternal perspective tells me that I am not getting farther from my son but closer to him.
Longing, that mental, physical, and spiritual drive we all experience, sometimes closes in. C.S. Lewis wrote, "If you are really a product of a materialistic universe, how is it that you don't feel at home there?" We long for more. Longing does not always exclude satisfaction with what we have in the present. Longing does serve to remind us that we are strangers in a foreign land. Do I long to go home? Not most days. There is a reason I'm here, and I want to fulfill it. Beyond the spiritual reasons, there are some things in this, my home away from home, that I love. Most days are full and happy, all God-ordained and rich with good things. I'm grateful to be here.
Often we forget that eternity is not a mark we cross at death. Eternity exists now. Imagine our lives marked on an infinite timeline; we would barely be off the zero, but we are in eternity. The sobering thought is, Heaven starts after the mark and never ends. We need to pack as much as we can between zero and that mark. That birthday milestone reminded me how quickly Earth time, a mere vapor, unfolds before me.
Ten years. I ask myself, what am I doing for the Lord? I'm not the only mama who struggles with wanting to do more. Women are good at self -condemnation. Yet we also have a real yearning to make our lives count. We want to impact the world for the kingdom, though some days we feel too tired, and too selfish, to even really love our own.
A string of ministry helps us feel we contribute. We immerse ourselves in good deeds. Sometimes we crash--because we do things in our own strength. Still we do good. It would be nice to check off all our good deeds in the book of good deeds. We might feel accomplished, except there is no book of good deeds.
We pray. No matter how much we pray, needs still abound and we get discouraged at times. We can purpose to love our own families more. Perhaps that might satisfy us. We try. Women are productive; we can accomplish. We work hard and try hard. Why then do so many women I talk with feel they don't do enough, that "something is missing" in their lives?
We long to hear, "Well done." The urge to please is strong. We strive. In this we lose sight of Christ. What does He require of us? According to Micah 6:8, "He hath shewed thee, O man, what is good; and what doth the LORD require of thee, but to do justly, and to love mercy, and to walk humbly with thy God?" Yes, we may appear to do good and just things, and to love mercy, but if we neglect walking humbly with God, we miss. If we get focused on what instead of who, we miss it all.
Cycles of striving appear in life--subtly or becoming a blatant master based on our need for approval. Giving may have little to do with pure overflow from the Lord and more to do with earning something--not salvation, but acceptance. At times we think we are doing well, only to once again realize we have strayed from the heart of Christianity, Christ. That's why it is so important to keep a focused perspective and number our days. We cannot afford wrong thinking. Psalm 90:12 tells us, "So teach us to number our days, that we may apply our hearts unto wisdom." Christ is wisdom. Christ
is all.
I purpose to know Christ and sometimes feel like that "deer that panteth after water." Other times, when I sit on my bed with my door shut to the distractions of the world, my mind wanders. Distractions don't care about closed doors and walls. My quiet time is noisy and leaves little opportunity for genuine communion with God. Many days I read the Word absently. I pray mediocre prayers. Although I don't think God requires them to be passionate and persuasive, my apathy annoys me as I consider, do I really believe Jesus is who He said He is? I say He is Lord. I say He is Savior. I say that I love Him. Yet, some days I let Him take a back seat to the laundry that needs to be folded.
God says He is better than fine gold. If I really understood Him, I would seek Him like treasure. If someone assured me, "A million dollars is buried in your backyard and you have 45 minutes to look," I would dig. I'd dig with a spoon if need be. I'd dig on my knees. I would tune out everything for my treasure. I'd dig and forget the laundry.
Where can I find treasure? Where can I find truth? "All scripture is given by inspiration of God, and is profitable for doctrine, for reproof, for correction, for instruction in righteousness" (2 Timothy 3:16). Doctrine is what's right; reproof, what's wrong. Correction tells us how to get there; and instruction in righteousness, how to stay there. It's the staying there part that I stumble with the most. For this reason it is critical to seek the Lord as treasure, to get His instruction constantly and stay the course. Some would call this abiding in Christ.
I like to read and can be inspired by others' thoughts. That's okay until they compete with Jesus. He is The Way. The solution. The Inspiration. He is all of it. Everything. The Beginning and End. Everything in between. I believe it.
Complacency catches up with me. Yet again, I stray. Life trickles by, a day at a time, and then I hit another milestone. A marker. I remember how urgently I must seek Him. I realize how fleeting these times are. I realize the most important things to do are the things HE calls me to do. I must hear His voice to do His will. I want to hang my head in shame, for how often it happens that I go my way. I sure don't deserve His mercy and love. But I get it. He's not rolling His eyes at me. He's not surprised. I tell Him I'm sorry, and before I can say, "forgive me," He has said, done, "It is finished."
One day perhaps I will have the great pleasure and privilege of baking a cake for our dear little boy and our precious little girl who have gone on before us. Here now on this Earth, another bittersweet birthday has passed and it is time to press on. Today I am so grateful to be with those I love. I'm so grateful that God has equipped us to fulfill all the plans He has for us during these days. Our responsibility calls for us to seek Him. It is only then we can begin to accomplish His plans for us. He has said, "You are bought with a price." We are His. One day He will ask each of us what we did with what He entrusted us to do--"So then every one of us shall give account of himself to God" (Romans 14:12).
In Luke 10:42, Jesus told Mary she chose the better thing "which shall not be taken away from her." Sometimes some pretty insignificant stuff sidetracks us. It takes us away from Him. Only the eternal really matters. As I number my days, I hope I remember that my life is not my own.
---------------
Marla is delighted to have accomplished her childhood dream of being a wife and mommy. Originally from the Shenandoah Valley, Marla is still a small-town girl at heart and cherishes her family and faith. Presently in her eleventh year of homeschooling, she is the mother to seven children, four still at home. Pleasures like a good cup of coffee or the first hydrangea bloom are simple things she appreciates. Admittedly a bit of a homebody, Marla delights in her family (most days!).
Copyright 2007. Originally appeared in Winter 2006/7. Used with permission. The Old Schoolhouse Magazine. Right now, 19 free gifts when you subscribe. www.TheHomeschoolMagazine.com