Of Comparisons and Rulers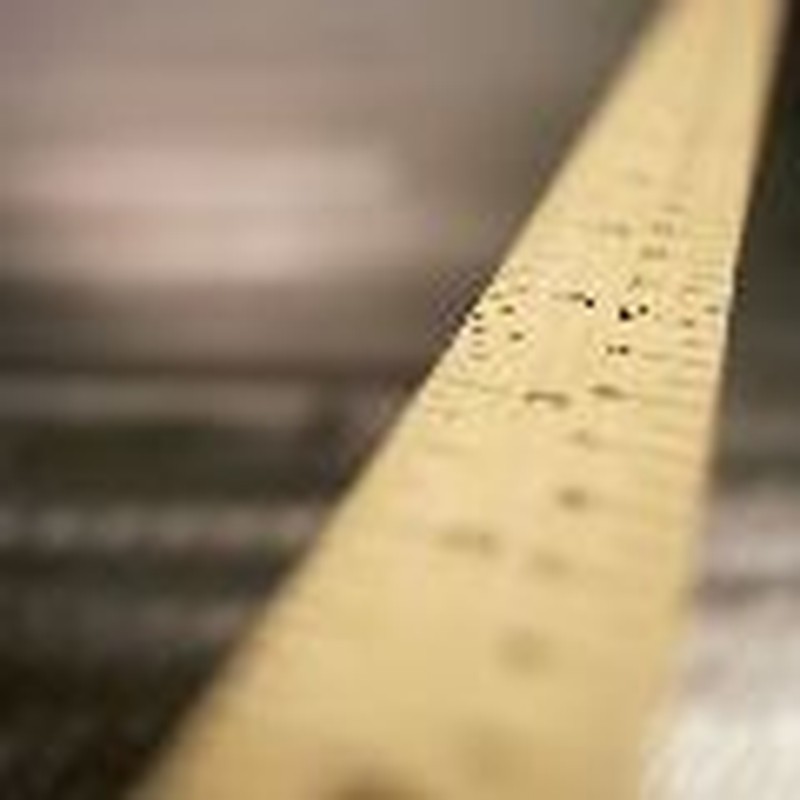 It's that time again! How I love to buy school supplies: pencils, notebooks, folders, and my favorite, the ruler. I don't know how many rulers one household needs, but I always try to squeeze one more in. I love to measure things (it was the one math activity that let me get up from my desk and move around!) Remember standing back to back with another child and comparing to see who was shorter, who was taller? Unfortunately, as an adult I am still continuing to measure and compare myself to others.
Comparisons are sneaky. You never know when one is going to strike. Another mother mentions how much her children are enjoying their math. Really? What curriculum are you using? Is it better than mine? You visit another schoolroom with books neatly in a row, colorful maps and charts on the wall and a science experiment growing happily in a corner. Discontent seeps in. Why isn't my space better? How come I have a corner of a room and she gets Disneyland?
It's not just material things, of course. Other children are going to the Olympics, memorizing chunks of scripture and performing Shakespeare for enthralled audiences. Why not mine? Other mothers can juggle jobs, six children, housework and a myriad of church commitments while looking beautiful and pulled together. I ask you, is that fair?
Then, of course, there are the children who are badly behaved and pull each other's hair, the mother who shrieks at them, who opens the van door and trash spills out. And I pat myself on the back and feel smug and self-righteous. Suddenly, I'm measuring up pretty well.
None of this, of course, is pleasing to God. Comparisons are a sure sign that we've taken our eyes off of God and placed them on men. First, they can make us feel badly about ourselves, and then they can make us feel better about ourselves than we should.
But what if the reason we compare ourselves to others is so that we can improve ourselves? This is an admirable aim, but not if our efforts are in order to win praise from other people. Galatians 1:10 says, "Am I now trying to win the approval of men, or of God? Or am I trying to please men? If I were still trying to please men, I would not be a servant of Christ." (NIV) Ouch! Our efforts to please men remove us from service to Christ. Christ, himself, said in John 5:41: "I do not accept praise from men" (NIV) As a matter of fact, in verse 44, He calls into question our very belief if we accept praise from each other but make no effort to obtain the praise that comes from God.
So, what should our measuring stick be? How do we please God? I think 1 Thessalonians 5:12-22 says it very succinctly: "Now we ask you, brothers, to respect those who work hard among you, who are over you in the Lord and who admonish you. Hold them in the highest regard in love because of their work. Live in peace with each other. And we urge you, brothers, warn those who are idle, encourage the timid, help the weak, be patient with everyone. Make sure that nobody pays back wrong for wrong, but always try to be kind to each other and to everyone else. Be joyful always; pray continually; give thanks in all circumstances, for this is God's will for you in Christ Jesus. Do not put out the Spirit's fire; do not treat prophecies with contempt. Test everything. Hold on to the good. Avoid every kind of evil." (NIV)
Now, that's some kind of measuring stick. Naturally, I can't possibly measure up to this on my own. But God anticipated that. The Bible tells us in Psalm 25:9 that "He guides the humble in what is right and teaches them His way."(NIV) Ah, humility. And there is the key. The American Heritage Dictionary defines humble as: "Marked by meekness or modesty in behavior, attitude or spirit, showing deferential or submissive respect." My mother always defined it as "Not getting too big for your britches," or in other words, not thinking yourself too big or too small. Isn't that what happens when we compare ourselves to others? When we compare ourselves to others, we lose sight of reality. We are no longer the children of God, but we are more than, or less than, someone else. Only when we use God's measuring stick do we gain an accurate view of ourselves. In Christ we are loved beyond measure, valued beyond compare.
A new school year. New supplies, new books, new plans, new adventures. Let it also be a time of new Christ-like measurements.
Awnali Mills is a busy homeschooling quiliter.  She, her youth minister husband, 2 kids and several rulers live in Richmond, VA.