Open the Present!
Terri Camp

Home school author and mother

Published

Dec 20, 2001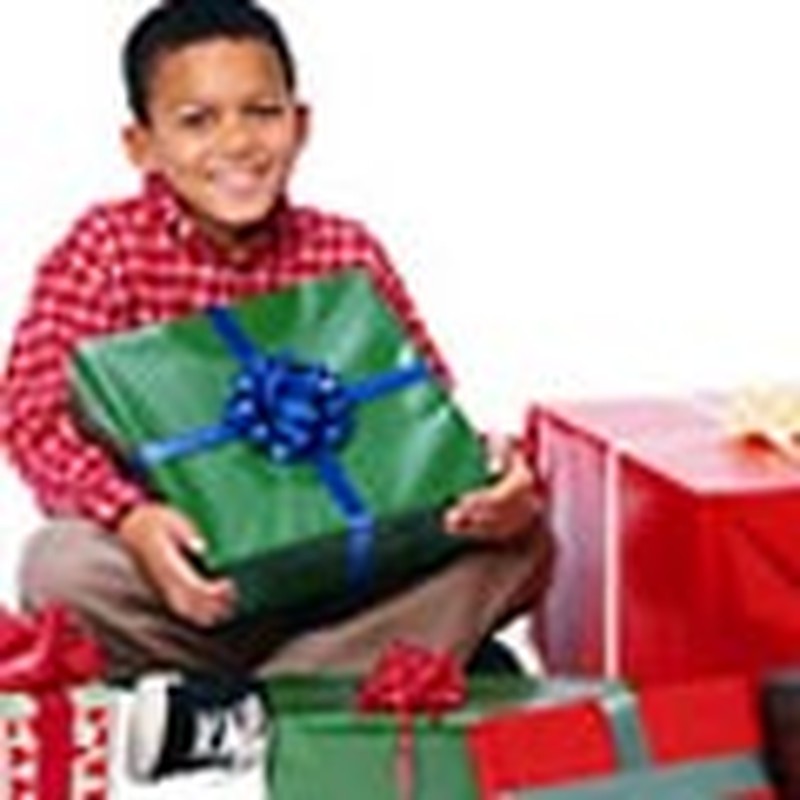 I am notorious in my family for wanting to share the contents of presents that I have bought long before the present is to be opened. The joy I get in presents is being able to pick them out and having the person discover the "perfect" gift that I have chosen.
My husband, however, delights in the actual opening of the present. He thrives on the surprise. Often I will buy myself several Christmas presents, wrap them up and say they are from him. He's always so surprised!
For me, it isn't the opening, but the story behind the gift. What was the person thinking when she chose this red turtleneck for me? Why was he certain I would love that old book found in the antique store? How did they know I loved that Thomas Kincaid print? (Those are all hints for any of you who feel inclined to buy me a present)
I'm a bit odd in the gift department. I would rather not have a gift if the person were simply going to walk around Wal Mart until they find something they can give me. I would prefer to get a gift in the middle of May that says, "I was thinking of you when I saw this gift and I just HAD to get it for you.
My best friend, Debi, is very similar to me. We were walking around Kohl's the other day, looking for items we could buy for people. She needed a new head covering to wear to a special party with her husband. As she looked at head-coverings, I spied a little black hat with a flower on it. I put the hat on and said to her, "So what do you think of my head-covering?"
She looked at me and informed me that I could not leave the store without buying the hat. She said, "Anything that cute on you has to be purchased." She then added, "If you won't buy it, then I will buy it for you and give it to you for Christmas."
I knew that my friend had been having a not so easy time of it financially, so I agreed that she could give it to me for Christmas, but I would pay for it. I took my purchases to the desk, paid for my hat, and thanked my friend for the wonderful gift she gave me.

Recently the Lord has given me several gifts. He just allowed other people to purchase them for him.
I must digress for just a moment, but I'm sure you'll understand when I finally do get back to the story at hand. Last year I chose a theme for my life. The theme I chose is "love." Always having preconceived notions of how God is going to work in my life, I figured that He was going to show me how to love others. I knew that I failed miserably in that area and was certain the Lord would help me learn to love others. Instead He chose to show me how much He loves me.
I went to a speaking engagement in North Carolina. After a couple of hours of sleep, I had to arise to prepare for my workshop. When I looked in the mirror I thought to myself, "Oh dear! I look dreadful!" Then a thought came to my mind that was totally out of the ordinary for me. I decided that it would have been nice if I had a little gold necklace around my neck. I guess I must have figured it would take the audience's eyes off my ragged face. I finished getting dressed and went into the home of my hostess. Shortly after going into her house she produced a package for me. I knew instantly when I saw the long narrow box that it was the exact necklace that I "needed."
I gave the pretense of not knowing what the present was. Actually I couldn't believe that God bought ME a present. But He did. He just used a dear woman who prayed about a gift for me, to give me just what He wanted to put into my heart.
Not long after that I was driving in my car fretting about my business. I was fretting that I wouldn't have enough money for expenses that were coming up soon. The Lord said to me, "What are you doing? Give it to me!" So I did. Because when God reminds you of your sin, the best thing to do is quickly stop sinning.
The next day Steve and I had gone Christmas shopping at Wal Mart, walking around trying to find presents to give to people. It wasn't a lot of fun to me, and I developed a headache. As we drove home, I rifled through the glove compartment in search of a headache relief. Instead, I discovered a small stack of checks and credit card receipts which were not processed from a conference I did in May. Instantly I thanked the Lord for showing me how much He loves me and that He is the one in whom I must trust.
A few days later I once again found myself shopping at Wal Mart. Maybe I should buy stock! As I ventured around the Christmas section I thought to myself that I really wanted a wreath on my door this year. Instantly my thoughts took me back many years to the scent of a wreath hanging on the door of my childhood home. It always reminded me of warmth, love, and family.
Yes, a wreath was just what I needed this year! So I bought a wreath holder. It was brass with jingle bells on it. It was the kind that slipped over the door to hold the wreath securely.
Eventually I would buy the wreath to go with the holder, I thought. Or perhaps the wreath would be my decoration gift next year.
I went on a quick trip to Oklahoma last weekend. When I arrived home at 7:00 in the morning, my eyes instantly fell on a box that was sitting next to the pool table in the kitchen. (It's a little pool table.) As I continued looking at the box, the excitement began to build as I thought, "God bought me a wreath!" My husband, who had been home with the children all weekend, hadn't even noticed the box sitting there in the middle of the kitchen.
He looked dumbfounded as I said, "What's in the box?" I then told him I was certain God had bought me a wreath. I searched for the wreath holder I had purchased a few days earlier. I told him the whole story. He then looked at the box, which had a return address of a florist in Virginia. I love being right, and tend to gloat about it. This was no exception. I jumped up and down in spite of having just driven ten hours and not having slept more than thirty minutes in a twenty-four hour period.

Quickly Steve shushed me so I wouldn't wake the kids. And I hadn't even opened the box yet.
Opening the box was another adventure, as I now wanted to smell the fresh green smell. I also wanted to know who on the other side of the country had been listening to God's call. The smell was as glorious as I remembered!
I was a bit surprised to find the package was from a woman who has become a very dear friend, after having spent a night with us on a journey to Oregon with her family. But that is another story.
After telling her what a blessing the wreath was to me, she added that she had prayed for me on Saturday that I would be encouraged when I arrived home after such a long, quick trip. Little did she know that she would be the answer to her prayer, because she obeyed the call of the Lord.
In a few short weeks the Lord has brought me to a better understanding of his unfathomable love for us. He has shown me that the phrase, "Jesus loves you" is the milk of Christianity. It is the food for the newborn Christian. Yet, in His marvelous, often peculiar way, He has also shown me that it is the meat of the seasoned Christian. It is that love of a Father, who prompts people to lavish me extravagantly, who prompts people to pray for me, when I need encouragement, and who reminds me ever so gently, that if I just give it all to Him, he will provide just what I need, when I need it. It is also the love of the Father who willingly abandoned his only Son for just a moment, so that we could have eternal life in the mansions that He is preparing for us.

Now that is truly a gift whose story must be known! Unwrap His gift this Christmas!
In addition to devoting herself to her husband and the eight children she home schools, Terri also enjoys writing and speaking to offer encouragement to women in an effervescent, humorous way. Visit her Web site at www.ignitethefire.com or e-mail her at terri@ignitethefire.com.