Orange Sherbet Friendship
Paula Moldenhauer

Contributing Writer

2009

6 Jul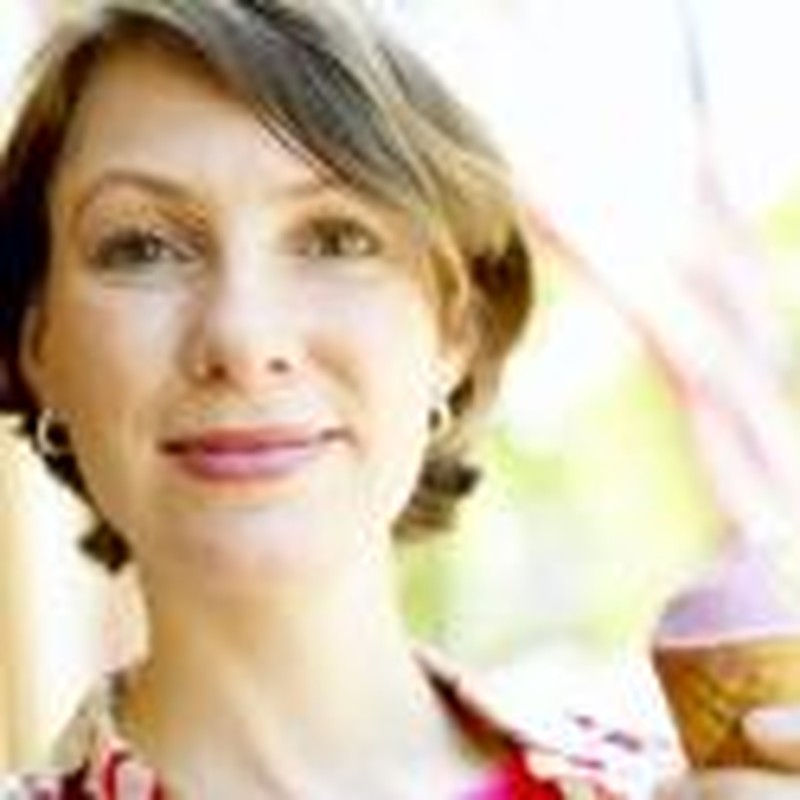 A nasty virus slammed me last fall—left me in my nightgown and kept me coughing for weeks. I don't have too many fond memories of that time, but there are a couple of things I'll always treasure from the experience. Both of them came through the loving hands of friends.
While under the weather, I whined to my husband, "When someone else gets sick, I make chicken soup. When I get sick, everyone just asks, 'what's for dinner?'" He laughed and ordered a pizza, but I craved homemade soup for my aching throat. The next day my friend Niki showed up at my front door with a huge pot of steaming hot soup! She didn't know about my conversation with my husband; she just knew I was ill and wanted to help me out.
My friend Wendy knew that, when I was a girl, whenever I was sick my mom dropped me off at my grandparents' house so she could manage her work schedule. Grandpa often drove to town and returned with a carton of orange sherbet to cheer me up. Guess what Wendy did while I was ill? Yep. Popped by one day with a carton of orange sherbet.
My heart is full as I think about the friends the Lord has given me. Only a few months before my illness, I'd been crying out to the Lord, asking Him what had happened with my friendships. Just as good friends make life sweeter, a lack of community can cause a lonely heart to weep.
Scripture tells us to pity the person who has no friend to help him up when he falls (Ecclesiastes 4:10). It gives us examples of friends--like David and Jonathan or Paul and Barnabas--who encouraged each other when the going got tough, and it addresses our need for fellowship with other believers. As homeschool moms we need godly women in our life. We need mentors as we raise our children, companions who'll listen on those bad days, and friends who'll remind us to play. Yet, in the sometimes overwhelming task of homeschooling, taking time for friends often gets shoved aside. Even if we seek to make community a priority, we can struggle to find a fit with other like-minded women.
When my children were small, I was adjusting to being at home with babies instead of going away to work every day. Working women filled my previous friendship circle, but my schedule no longer meshed with theirs. I often felt overwhelmed while caring for little ones without much adult interaction, and my friendships from MOPS (Mothers of Preschoolers) never deepened. Part of it was simply the season. It is difficult to have meaningful conversation while chasing a toddler! But I think it was something more. Looking back, I believe the Lord withheld more intimate friendships from me while He drew me into closer relationship with Himself and taught me to be more content at home.
I prayed for a few years for a good friend. After the Lord grew me up, He gave me Karla, a fellow homeschooler and lover of Jesus. Karla and I spent many wonderful, lazy afternoons together. While the children built forts and performed impromptu circus acts, Karla and I would sit in her living room and visit. She held my babies and poured me cup after cup of tea while she imparted her homeschooling wisdom and offered me her heart. This godly mom, who believed in lots of love, consistent disciple, and natural learning, shaped much of my philosophy of homeschooling while filling my longing for intimate friendship.
Karla eventually moved out of state. I grieved, but her friendship and heart for the home had given me a good foundation to build on. I joined a homeschooling group and for many years enjoyed good friends. Then, one day, I was lonely again. It wasn't as overwhelming as those early days, but there was a definite void in my life.
Maybe you, like me, have experienced the surprise loneliness than can accompany entering the high-school phase of homeschooling. Suddenly, you feel you can't take time off to visit with a friend while the children play. After all, the Algebra book is waiting. On top of that, your teens need more time with their friends and you find yourself driving them to social events instead of attending one yourself! While you pour time and energy into helping your youth find and pursue their passions, your friends are doing the same, sending you in opposite directions.
But we need our friends in this stage of life as much as we did when our children were little. Countless times, my friends have given sound advice or made me laugh when I thought all I could do was cry. They've prayed for and with me and have helped me be a better parent while pointing me to Christ. As the Scripture says, "two are better than one."
During this new stage of homeschooling, there are several options to approaching friendship. Many of my friends have chosen volunteerism. One friend loves designing sets for the homeschool theater group her children participate in. Giving of her time serves her community while allowing her to follow her passion and hang out with other homeschool moms. But volunteerism can also separate friends. If you have younger children at home, you many not be able to keep up with those who put lots of hours into volunteering--or if you have several children involved in a variety of activities, you may need to limit your volunteer hours so they don't affect your family adversely.
I've had to make the difficult but necessary choice not to volunteer as much as I would like. Besides having younger children at home, God has begun to call me to write for Him. I simply can't do it all, but saying no to volunteering alongside my friends brought additional loneliness.
As I faced this situation, I again cried out to God. He showed me my life was in transition and that I was trying to hold onto friendships in a way that didn't fit this new season. He began to teach me how to love my old friends while letting them go so that we each could follow God's call for our families. Maybe you're in similar circumstances, or maybe you simply need to give yourself permission to put time into building a friendship you already have. Remember that even as we pour our energy into our children's needs, we also need to refuel by taking time for our own needs.
In my situation, the Lord helped me understand the changes of my friendship circle, then brought relationship with others on similar journeys. I found new friendships with writers who, like me, feel the isolation of a keyboard. They help me follow the writing passion God placed in me, and they understand the unique struggles that accompany it.
God also surprised me by putting together an intimate group of women that meets in my home. I can see how the Lord handpicked us for each other, weaving together five women who share much of the same spiritual and homeschooling journey.
Being part of a small group isn't easy in the busy season of parenting. We have had to make time to meet and be willing to pour into each other's lives. Besides prayer, there are some practical things that have made our group successful. We bring our calendars and search for two or three hours a couple of times a month when we can get together. With our children's schedules, we aren't able to simply meet on the same day each week. We schedule our time within the confines of the demands of our families. We also provide childcare by asking the older children to take turns watching the younger children. This group has ministered to my heart in unbelievable ways, further convincing me of a woman's need for community.
God Himself models community for us by living in perfect harmony as Father, Son, and Holy Spirit. One of Jesus' prayers for us in Scripture is that we will be one as He and the Father are one. While this passage has to do with harmony among the brethren, I also believe it addresses our need for intimacy with each other. The Lord knows we need meaningful relationships to help us along life's journey.
If you haven't made friendship a priority in your life, take a moment to ask the Lord what He has for you in this area. Pray that He'll show you how to be a good friend and open the doors for the community He wants you to have. It may look different than you expect, but it will be just right for what God is doing in your life. You never know--one day soon a friend might know you well enough to show up on your doorstep with your favorite ice cream!
**First published on May 28, 2007.
---
A homeschooling mother of four, Paula Moldenhauer is passionate about God's grace. She is published in magazines, book compilations, and devotionals. Paula loves hiking, cuddling her kids, good books, and walking barefoot. Her website, www.soulscents.us, offers homeschooling hints, book reviews, and a free weekly devotional.
Copyright 2007. Originally appeared in Spring 2007. Used with permission. The Old Schoolhouse Magazine. Right now, 19 free gifts when you subscribe. www.TheHomeschoolMagazine.com