How to Prepare Your Grad for the College Life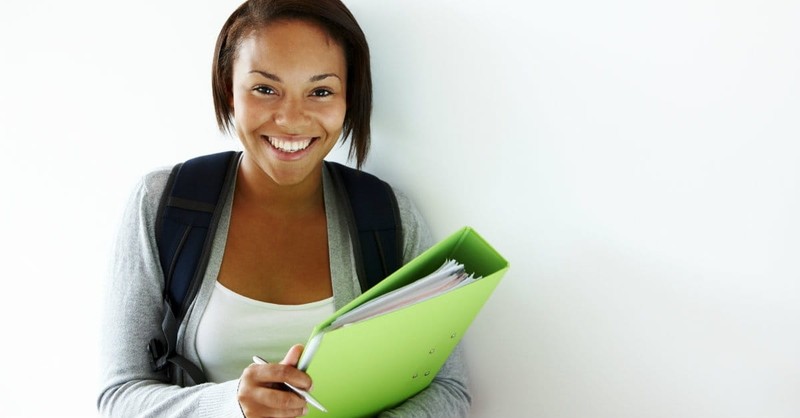 You Know Your Child is Going Off to College When...
You start saving small boxes for care packages.
He's on a countdown to graduation.
Credit card offers begin arriving in the mail. For him.
You start picking up snacks for him to take to school. 3 months early.
He prints his packing list. In March.
His school album is finished. He can't take it with him though. You won't let him.
You spend 30 minutes in the shower crying so that no one will notice.
You don't watch sad movies because it will only take one more to put you over the edge.
The highlight of your day, filled with great anticipation, is watching the 2-hour finale of the Mentalist with your graduate. Ahhh, good times.
You start pricing extra long sheets for his twin bed in the dorm.
His dad plots how to pressure wash the crates HE took to college untold years ago and STILL has in his possession.
You already have plans for his room to become a scrapbook room. So you have someplace to creatively place all those depressing thoughts of what it will look like when he leaves.
You are both bursting with pride and humbled by the young man standing on that stage.
You Know Your Child is Tackling His First Year of College When You Tell Him…
"Go food shopping BEFORE your food runs out."
"Don't forget to ask for help, from adults and other students."
"Your family misses you every day."
"You can bring your laundry home."
"Skype is a wonderful thing."
"Go to the beach one weekend."
"Text your older sister sometimes. She misses you, too."
"Don't stay up too late if you have early morning classes."
"Save some time for leisure activities."
"Don't forget birthdays and holidays."
"Don't drink too much caffeine or eat too much junk food. Moderation is best."
"Wash your sheets more than once a semester."
"Check your mail box. As far as I know snail mail still works."
"Everyone makes mistakes. Learn from yours and move on."
"Check your oil and fluids before driving home."
"Make some gratitude slips for our blessing jar."
"Be kind and compassionate and polite."
"Use your gift of music to encourage others."
"God has a plan for your life."
"Call your mother!"
Maneuvering Finances
My son Joshua has completed his first year of college and survived to tell about it. As his homeschool mom I was nervous as to how he would do academically, being our first to attend college. He did great, and I'm proud of the diligence he showed in juggling his newfound freedom and responsibilities.
However, we did discover that said son needed to learn on his own how to manage his money better. Being on a campus without a cafeteria was tough so there were basically three options: 1. eat out; 2. cook in the dorm kitchen; or 3. Find something to eat from his food stash in his room. I guess there was always a 4th option: come home and let mama cook for you!
One of the many ways a student can save money is by renting college textbooks. If you haven't had to purchase one lately you would probably be amazed at the costs. When my son took a local community college course in high school one textbook alone cost $125. I was amazed at the cost and dismayed when I wasn't able to sell it back the next semester because the computer disc changed each semester.
There is another way to save money on college textbooks and that is to try textbook rental. Campus Book Rental (www.campusbookrentals.com) is one source. This online book rental service has the following:
40-90% off of bookstore price
free shipping both ways
can highlight in the textbooks
flexible renting periods
donation to Operation Smile with each textbook rented
30 day risk free guarantee
I still have a few (very few because I'm not a hoarder) of my music textbooks from college but kept none of the ones unrelated to my major. My son is at a seminary and his books are pretty specific to his Christian studies major, but any of those other subject textbooks that he wouldn't want to keep are in his best interest to rent. Renting textbooks, especially for those first semesters when the courses are more generalized, is an excellent idea. With Campus Book Rentals you can choose to rent for a semester, quarter or for the summer. There is also the flexibility to rent for your own specified amount of time.
One of the books my son is reading is Plato Complete Works edited by John M. Cooper. It is $54 list price and less than $30 for a semester rental. My son is going to keep this book for his library, but there are many other options for him to use at Campus Book Rentals. Renting textbooks is a great way to teach our college students how to save money.
Excerpted from articles which originally ran on Marty's Musings here, here and here. Used with permission.

Marty Walden is passionate about sharing her life, faith, dreams and adventures as a DIY, crafty, bargain hunting, homeschooling, memory keeping mom of both biological and adopted children. You can connect with Marty through her blog Marty's Musings, email, facebook, twitter, pinterest or google +.
Publication date: April 10, 2013