Raising Kids to be the Next Generation of Homeschoolers
Sue Brage

Home School Enrichment Magazine

2005

9 May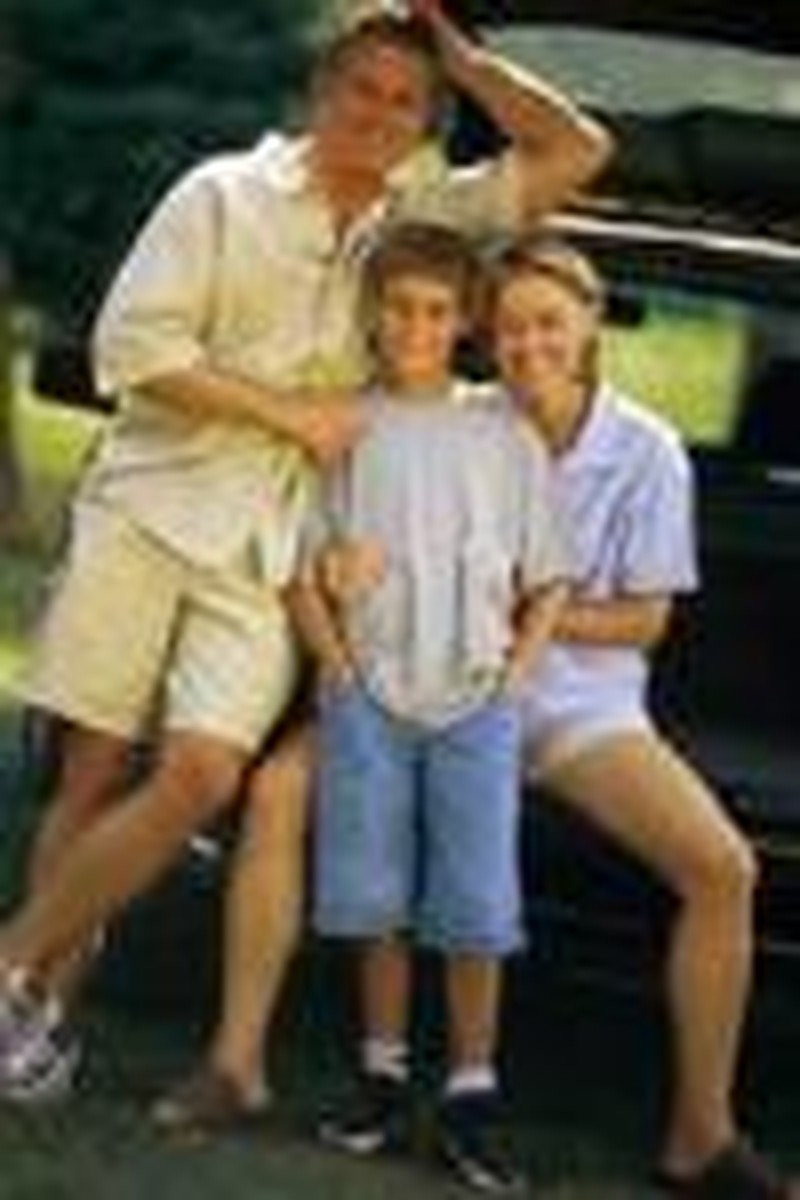 God has a purpose for the family. Throughout history, God has implemented a strategy of passing beliefs on from one generation to the next. His original intent is seen in the heritage of the Jews.
Noah built an ark so that his family would not only be spared from destruction, but so that they would reestablish relationship between God and man (Genesis 7). Abraham, Isaac, and Jacob -- all had a mandate from God to pass on the tenants of their faith and their knowledge of Jehovah to their sons and daughters that their ". . . seed shall be mighty upon earth . . ." (Psalms 112:2). Moses, was shielded from death and would eventually lead the Israelites to freedom that they might worship the One True God-and raise their children to do the same. Esther was placed in a strategic position -- called and appointed by God for "such a time as this" -- that she might influence the king to spare the lives of her people, thus preserving the bloodline of faith.
God's plan throughout the Old Testament was to preserve the lineage of the Jewish people that He might bring forth the Messiah through the Jewish bloodline. Without a stronghold of faith, passed from generation to generation, the lineage would have been lost. God thinks, acts, and plans in terms of family and bloodlines to accomplish His purposes.
Now, I ask you: What is God's purpose for your family? I believe it is the same purpose He has had for every family throughout history: To establish a lineage of faith -- a generational stronghold, if you will, that will not only pass on Christian values, but instill the roots of righteous living founded in a strong faith in Jesus Christ; a stronghold that will reach beyond you and your children. I believe home education carries with it the elements needed to pass on your faith in a way that it will "stick" --not just in your children's lives, but for generations to come.

Armed with this understanding of God's purpose for the family, home schooling now moves from the academic realm into the spiritual or eternal realm. I believe this is a crucial mind shift parents must make if we are to truly influence the lives of future generations. This does not lessen the importance of academic pursuits; however, it does bring them into balance.
If we desire to raise a new generation of homeschoolers, we must reflect the right attitudes regarding the role of home education in shaping future generations. I believe there are three specific things we can do to this end: maintain a positive attitude toward homeschooling, express true appreciation for the freedom and ability to homeschool, and model an authentic lifestyle of faith, growth, and purpose before our children.
First, we must maintain a positive attitude toward homeschooling.
Developing a clear understanding of our role as parents and our calling to home school is the first step in developing a right attitude toward homeschooling. Having a clear vision of where you are going and why will guard you against negativity and double-mindedness.
Keeping a positive attitude also requires developing successful strategies to handle the pressure homeschooling can bring. Our children deserve parents who are not strung out or overwhelmed by life; and we deserve to live lives filled with peace and contentment. If our children hear us routinely complaining about the struggle of homeschooling, they will miss the fact that we believe home education is the best thing we can do for them. Finding joy, peace, and passion in the everyday things will speak volumes to your children about the importance you place on their education.
To raise a generation that will understand the need for and benefits of home education, we must express true appreciation for the freedom and ability to homeschool. If we take for granted the liberty we now have and the privilege of educating our children in a caring, Christian environment, we risk losing that freedom. True appreciation will manifest itself in prayer and thanksgiving to God, through getting involved in the political process or offering support to those representing us, and in our willingness to serve the homeschooling community. These actions guard our hearts from becoming complacent regarding home education.
Modeling an authentic lifestyle of faith, growth, and purpose before our children will enable them to see the benefits and passion found in serving Christ. If, to their young eyes, obeying God (i.e. home schooling) appears to be problematic, joyless, and stressful, they will have no desire to continue such a tradition in their own families.
Living a life with real purpose is an important piece of the homeschooling picture. If you believe you are homeschooling just to be homeschooling, you will not be able to instill a sense of purpose and destiny in your children. On the other hand, if you believe and regularly confess that God has great plans for your life and your children's lives-and your children's children's lives, you will plant seeds of hope and vision into even the youngest hearts.
Psalms 112:2 carries a great promise for families: "His seed shall be mighty upon the earth: the generation of the upright shall be blessed." Our faith-passed on through home education-will be the legacy we leave not only to the generation now living in our homes, but also to the generations to follow. Our impact will reach beyond this world-to future generations, and for all eternity.


A homeschooler for over 14 years, Sue Brage is known as "The Homeschool Encourager." She speaks and writes to hundreds of homeschoolers and currently writes a weekly email devotional called Weekly Word.  She is also a full-time writer for an international ministry in the Denver area. To receive your free e- devotional, or for more information about her ministry, please visit her website, www.homeschool-encourager.com.

This article was originally published in Home School Enrichment Magazine. For more information, visit http://HomeSchoolEnrichment.com