Raising Leaders: Part 4
Debra Bell

Columnist, author and conference speaker

2006

11 Aug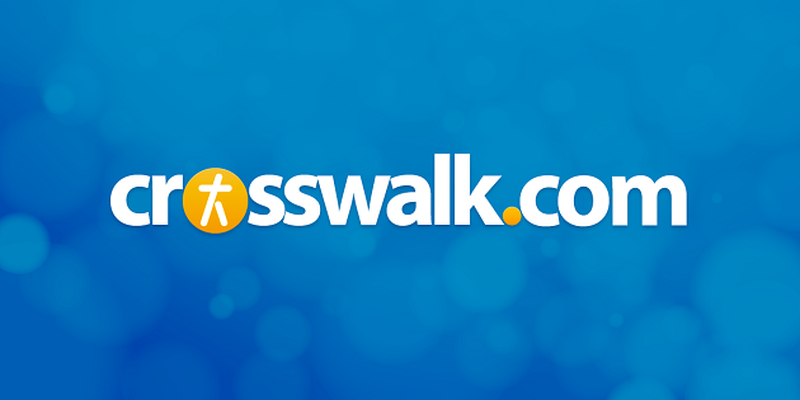 Pivotal Experiences
Do you know young adults who are emerging as leaders in their generation? I do. Have you asked them what has contributed to their sense of mission and responsibility? I have. They are models for what I'm shooting for with my kids and I want to figure out what works.
Almost without fail, they will tell me of a pivotal experience where they were challenged to make a difference. I've noted that this has been true in my sons lives as well.
We aren't going to have to go far, necessarily, to make these moments happen. But we are going to have to be intentional about it. First, we need to be looking in faith for them to come along. And then be willing to invest the time and resources.
Apprenticeships
Here is the first opportunity within your grasp for your teens. Many home school leaders, including Mike Farris and Inge Cannon, have fueled the resurgence of this time-proven method for acquiring a trade or career experience in a cost-effective way. In many cases, apprenticeships can make college an unnecessary expense. These experiences are also critical as character builders. I've seen apprenticeships turn self-centered, immature teenagers into responsible and focused young adults. Joey McKeown, now studying at a "Great Books" college on the West Coast, was a real leader among his peers in our home school circle during high school. His junior year, he interned at Pennsylvania Family Institute, a pro-family watchdog in our states capital. This experience gave Joey a real sense of personal civic responsibility. Erin Huber began apprenticing at the
Home School Resource Center
(our family business), at age 16. Each year, I saw to it that Erin expanded her skills in many different areas: computer systems, inventory management, customer service. And because of this, she was able to convert her experience into high school credits each year. During that time Erin earned the trust of my husband and I to such a degree, that upon graduation we confidently offered her a full time position as our customer service manager. Erin's maturity has made her a leader in many circles at an early age. Besides apprenticing for us during high school, she also helped her mother plan one of the largest curriculum fairs in the country each year. And she has led Bible studies for young women and been a real model for the teens at her church. In both these young peoples lives, being given responsibility years earlier than our culture would deem appropriate proved to be a seedbed for developing leadership at an early age.
Look around your circle of acquaintances. Apprenticeships is a new idea for most, you may need to be the one to approach a business or organizational leader with a proposal for your teens involvement. In the cases I am aware of, it was a home school mom who made the first apprenticeship happen. But now several businesses and organizations are routinely seeking out home schooled students to apprentice with them.
Worldview Academy
Based upon endorsements by Joshua Harris and Dr. James Dobson, my sons and several of their friends attended a Worldview Academy when they were in 8th grade. This is where I first saw what a pivotal experience could do in a young persons life. Mike and Gabe were frankly struggling at that time with many of the restraints of our family convictions. (From what I've heard from other home schoolers, it is not unusual for this to occur during junior high. I didn't know this comforting fact at the time so I was really over-reacting to their questions.)
Worldview did for Mike and Gabe, what all my lecturing could not bring about. The multi-media presentations, the teaching, the group discussions all conspired together to solidify Mike and Gabes confidence in the Christian faith. This in term gave them faith to embrace Gods loving leadership in their lives via their parents. Worldview also took their friendships to a deeper level instead of talking only about sports or the inane stuff that seems to amuse adolescent boys, they now talked about spiritual things with one another and committed to hold one another accountable. Worldview also gave Mike and Gabe a real boldness in talking about their faith with unbelievers. I am grateful that they had this equipping just as they entered the high school years where their participation with athletics has given them many opportunities to "testify to the hope that is within them." At a time when the more comfortable thing would have been to try to "fit in" with their teammates, Worldview challenged them to make the most of the opportunity to lead. And that leadership has been recognized Mike and Gabe have been appointed leaders or elected captains by their coaches and teammates for almost every team they have been a part of to date.
You can find out when the next Worldview Academy is scheduled for your area by visiting their website at
www.worldview.org
.
New Attitude 2K
Joshua Harriss ministry has also had a monumental impact on my kids lives as well as on the lives of most of the teens in our home school community. My three older kids read Josh's book on dating, and attended his New Attitude tour a number of years ago. I would highly recommend exposing your kids to Josh's material and seminar
before
they are interested in the opposite sex its tough to develop convictions in the midst of emotional entanglements.
We are equally fortunate that Joshua is involved with the same family of churches as we are. This has afforded my kids opportunity to sit under Joshs teaching on numerous occasions. God has really used Joshua to articulate a clear message on relationships but his true passions run much deeper. He is a pastor-in-training and
zealous
to communicate Gods true purposes and call on this generation and that is passion for Gods glory and passion for His Church.
Before your teens or young adults start making those life changing decisions about college, careers, church involvement,
marriage
, etc. seize pivotal experiences like these that lay a basis for those decisions upon a foundation of my utmost for His highest alone.
Check out New Attitude 2K at
www.newattitude.org
.
In His Sovereign Grace,
Debra
Next time, my son Mike, just a few days shy of seventeen, has asked to share his perspective on the teenage years.
Then well take up a topic more germane to those of you home schooling with kids at the younger end of the spectrum.