Raising Politically Incorrect Christians - Part 1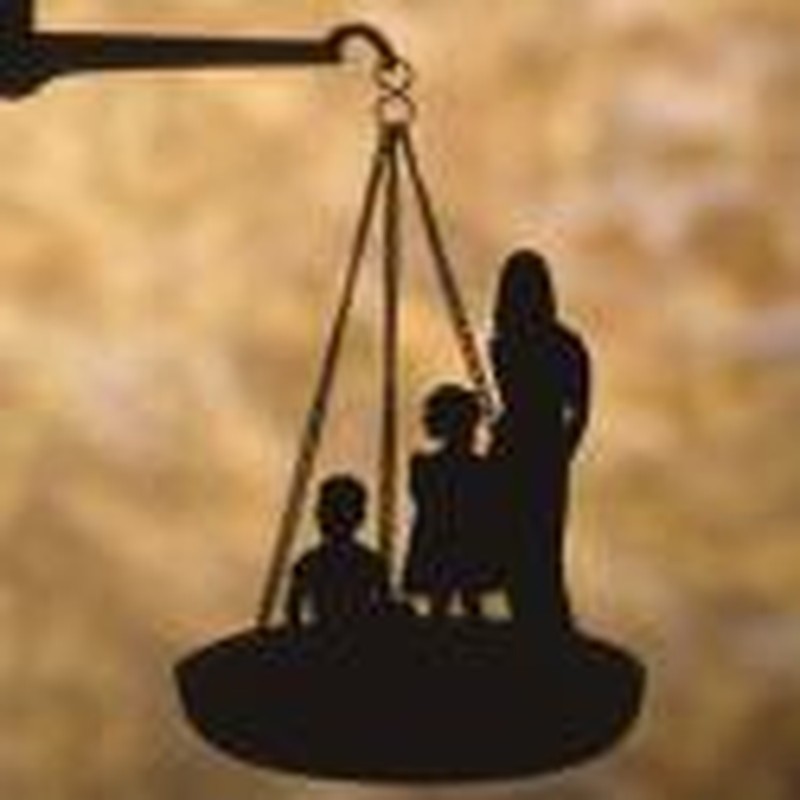 Just how difficult will it be for our Christian, conservative homeschool graduates as they go out into the politically correct world? It is a troubling question with potentially dire consequences for our children. Over the course of the next couple of weeks, we'll discuss important topics such as: How serious is the situation for today's Christian youth? How can Christians respond? What tactics are employed by the left? How are Christians seen, and how can we change that view? How can we be an effective witness for Christ when there isn't a "one size fits all" solution? And finally, how we can prepare our children to be effective communicators for Jesus Christ?
"For there are many unruly and vain talkers and deceivers, specially they of the circumcision: Whose mouths must be stopped, who subvert whole houses, teaching things which they ought not, for filthy lucre's sake." -Titus 1:10-11
Let's start out by getting a clear view of the situation. What exactly will our Christian young people be facing when they finish their homeschool education?
Although the latest polls show that the majority of people in the United States consider themselves Christian, there is a strong movement to secularize and remove the Lord from our society. It has been on the agenda for a lifetime, and, make no mistake--it is gaining ground! Why? Because Christians have been essentially silent on the issue! How so? For some, it is because they are afraid of being thought of as Bible-thumping, intolerant zealots. For others, it is because they are not sure how to speak up for what they believe is right.
The ACLU and small, yet powerful, atheist groups have succeeded in brainwashing the public into believing that evolution is a proven fact, that Separation of Church and State was written into the Constitution, and that people of faith are silly, intolerant people who are looking to beat others over the head with the Bible. The mainstream media has an underlying agenda that has helped the secular cause by exploiting a powerful communication technique. They have learned that if you yell something loud enough, long enough, and you get enough people to yell along with you, what you say will eventually be viewed as fact.
Many of us have chosen to homeschool our children because of the secular influence of the public schools. You have probably heard the stories of the high school valedictorians who were reprimanded for speaking Jesus' name. You are likely aware of the reports of students receiving lesser or failing grades for writing assignments from a Christian perspective. And you have, no doubt, been made aware of the rewriting of history books and the teaching of other religions in the classroom while remaining stunningly silent or negative regarding the Christian faith.
"Train up a child in the way he should g and when he is old, he will not depart from it." -Proverbs 22:6
So here you are, about to graduate your son or daughter in the next year (or three or ten), and send them off to . . . where? If your child chooses what's behind door number one, here's what they win: A four-year indoctrination into the secular world with new and improved peer pressure to adapt to and adopt secular ways.
According to the article College Faculties: A Most Liberal Lot, Study Finds, written by a Washington Post Staff Writer:
A March, 2005, study of the Forum, an online political science journal, found that "By their own description 72% of those teaching at American Universities and colleges are liberal."
"The disparity is even more pronounced at the most elite schools where, according to the study, 87% of faculty are liberal."
"The professors and instructors surveyed are strongly or somewhat in favor of abortion rights (84%)" and believe that "homosexuality is acceptable (67%)."
Conservative media reports countless examples of liberal college professors who no longer leave their political views at the classroom door, preferring blatantly crafted assignments that presuppose a liberal bias and negative view of God and Country.
According to TownHall.com columnist Paul Weyrich, this has been going on for forty years. His experience is recorded in his online article where he relates his days with a professor at the University of Wisconsin who assigned readings from the left and "worked overtime to discredit the founders of our once great nation." A very bold move, considering that most professors at that time were careful about allowing their views to spill over into the classroom and all over their students. He describes how this affected his conservative friend whose father did not understand what was going on in the classroom. His friend, beaten down emotionally by his father, and feeling defeated, slowly began to "adopt the beliefs of his Communist Professor."
Only twenty years ago, I had similar experiences. Friends without a strong foundation in the Bible, and lacking the communication skills to articulate their beliefs, found themselves growing further away from the Father and His plan for their lives.
Have things gotten any better in the last twenty years? Not at all. David Horowitz's book, The Professors: The 101 Most Dangerous Academics in America exposes what most of the mainstream media will not tell you:
"The Stanford University professor who refers to jihadist suicide bombers as 'martyrs' and denounces America on Al-Jezeera TV."
"The criminology professor at the University of Colorado who gives final exams that require students to 'Make the case for gay marriage' and to explain why the United States liberation of Iraq is 'criminal'."
"The Brooklyn College professor who calls religious people 'moral retards'."
What is an 18-year-old conservative Christian teenager prepared to reply? How long would your son or daughter be able to hold up under circumstances like this? More importantly, how would that affect his or her walk with the Lord?
"The methods of indoctrination are likely to include not only required courses, but also freshman orientations, speech codes, mandatory diversity training, dorm room policies, guidelines for student organizations and mental health counseling," according to J. Budziszewski, author of How to Stay Christian in College.
According to research Dr. Gary Railsback and the Higher Education Research Institute at UCLA conducted in 2001, there is a 17% to 59% chance that a Christian going into a college or university would say that they are no longer "born again" after four years! This conversion rate has increased for most types of colleges or universities since 1989.
Nancy Pearcey, author of Total Truth, says, "Young believers also need a 'brain' religion--training in worldview and apologetics--to equip them to analyze and critique worldviews they will encounter when they leave home... Training young people to develop a Christian mind is no longer an option; it is part of their necessary survival equipment. Many Christian students are not prepared to handle the well-prepared arguments of their highly educated liberal professors who are intolerant of Christian views."
If you think that sending your teen to a Christian college will avoid these issues, you may be quite shocked at the following statistics. According to the same research mentioned above, while private universities showed 45% of students reporting that they were no longer "born again" after 4 years of college, Protestant colleges revealed that number to be 31% and Catholic colleges to be 59%!
"I have given them thy word; and the world hath hated them, because they are not of the world, even as I am not of the world. I pray not that thou shouldest take them out of the world, but that thou shouldest keep them from the evil." -John 17:14-15
Perhaps your son or daughter will choose what is behind door number two. What challenges await a young Christian just starting his/her career? Most large companies have policies that reflect secular worldviews. Your son may be frustrated to find that he is not welcome to pass out flyers that invite his co-workers to a Bible study, yet management has posted a memo about the Gay Pride Parade.
When I was working for a large corporation many years ago, an inter-office email invited me to a Bring Your Own Beer Party every Friday. One day a co-worker decided to email the office inviting them all to an alternative prayer meeting. She was told to cease and desist.
Many offices will offer Holiday Parties in lieu of Christmas Parties and will insist that employees say Happy Holidays instead of Merry Christmas. Most Christmas activities are now sanitized for secularism.
"And thou shalt teach them diligently unto thy children, and shalt talk of them when thou sittest in thine house, and when thou walkest by the way, and when thou liest down, and when thou risest up." -Deuteronomy 6:7
Now is the time to teach your children to speak out in grace and truth! The exciting news is that, armed with the truths of God's Word and the communication skills to articulate them, we can make a difference! The more practice your child has, the more comfortable and confident he will be in sharing the Good News and speaking up for Biblical truths. The world is a much more complicated place than when we were kids. If there was ever a time in history where communication skills are of the utmost importance, that time is now!
"Let your speech be alway with grace, seasoned with salt, that ye may know how ye ought to answer every man." -Colossians 4:6

"So shall my word be that goeth forth out of my mouth: it shall not return unto me void, but it shall accomplish that which I please, and it shall prosper in the thing whereto I sent it." -Isaiah 55:11
Just how difficult will it be for our Christian, conservative homeschool graduates as they go out into the politically correct world? There will be challenges certainly, but by taking active steps now, we can prepare our children to meet those challenges in a way that will honor God and impact our world for Him.
--------------------
JoJo Tabares holds a degree in Speech Communication. Her Christian and humorous approach to communication skills has made her a sought after speaker. She is the author of the "Say What You Mean" communication curriculum, and has had articles published in various homeschool magazines and websites. JoJo and her husband live in Southern California where she homeschools their two children. For more information, please visit www.ArtofEloquence.com
This article was originally published in the Nov/Dec '06 issue of Home School Enrichment Magazine. For more details, visit http://HomeSchoolEnrichment.com