Refreshing Our Focus
Naomi Musch

Contributing Writer

2008

5 May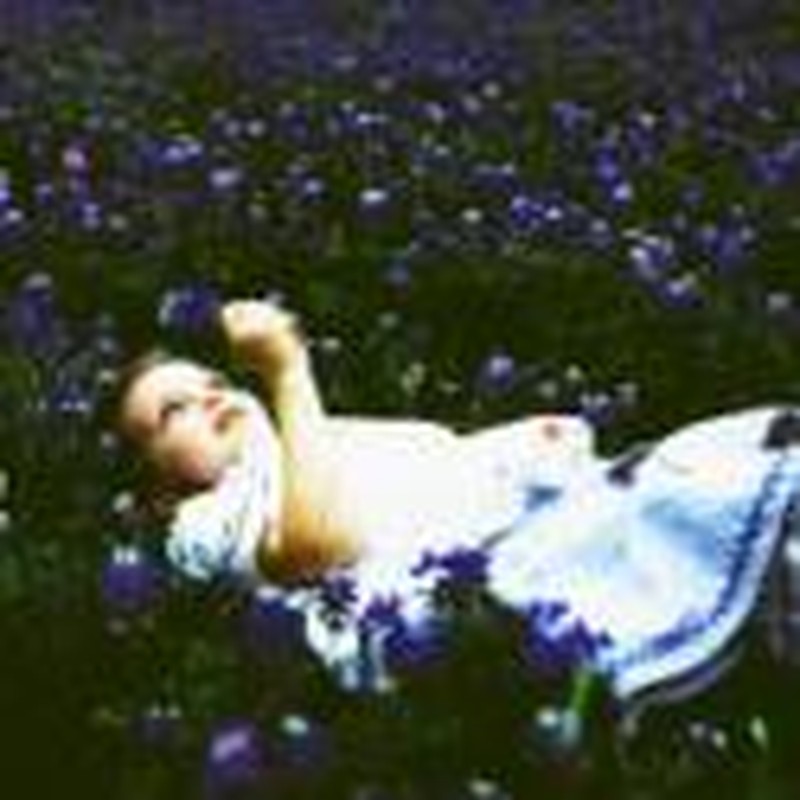 The school year began with the usual contrary mix of anticipation and trepidation. Days of preparation had led us to choose which subjects we would study, which curriculum we would use, which activities we would pursue, and which hours of the day we would devote to "doing school."
We had our eyes set on the goal.
But how difficult it has been to maintain that focus for the duration of the entire school year!
It wasn't long before we began to find that some of our earlier choices refused to gel with our circumstances. You know how that goes. You've committed yourself to a course of study when suddenly you realize the curriculum isn't working. The subject matter begins losing its appeal. The activities you've chosen to pursue have taken on lives of their own, creating conflicts of over-commitment, and soon you wonder how you'll ever get anything academic accomplished with all the interruptions that flow into your lives daily.
It happens to homeschoolers frequently. Yet, like good soldiers, we try to march on. By late fall we find ourselves panting for Christmas vacation. We try to slog our way through winter, but by springtime it's possible that the loose ends of our school days, which started to unravel a month or so previously and which we were scrambling to grab hold of, have now slipped beyond our grasp. Maybe we've even stopped caring if we can salvage the weeks ahead or not. Summer is in sight and we just want to make a break for it.
But one thing stops us—our conscience. There, battle lines have been drawn, rumblings reminding us that we need to make the best use of our time because the days are evil. God's Word whispers deeply in our hearts through David's prayer, "Teach us to number our days, that we may apply our hearts unto wisdom" (Ps. 90:12). But how do we do it? At those times when we'd rather raise the white flag of surrender than keep on keeping on, how do we sort out the priorities? How do we refresh our focus at a time when we feel lost in a rabbit warren of possible "must do's"?
There are several ways we can overcome.
First, we should recognize our limitations. Mind, I said recognize them, not wallow in defeat because of them. It's easy to want to pull our hair out on some days and cry, "I can't, I can't!" That's wallowing. What is better is to understand ahead of time that there will always be too many possibilities and deal with that fact accordingly. I recently read the old Edith Schaeffer classic The Hidden Art of Homemaking in which Mrs. Schaeffer makes the very valid point that "We leave something incomplete every day, whether it's an area of housework, school work, friendship, ministry—because we are finite" (emphasis mine). That is so obvious, yet so enlightening to think upon.
God has instilled in us the desire to do and create and teach and perform, all because we are made in His image. But He is God, who never is weary, who "neither slumbers nor sleeps" (Ps. 121:4), and we are man, made of dust, finite, limited, so we can't do it all! In some ways we are like a child who serves himself a dessert portion larger than he can finish. We say his eyes are bigger than his stomach. We are like that at times with our goals. Our to-do lists stretch longer than our physical ability to complete all the things on them. So in our haste to try and do it all, we run helter-skelter and then berate ourselves over the overwhelming impossibility of doing all we want or think we should do, and we find we have to let some things go. Recognizing our limitations will keep us from being crippled by them. The trick is to choose the important over the unimportant when we decide which to leave unfinished.
But what if they all seem important, you wonder? That brings us to the second step in refreshing our focus. After we recognize that we all have these limitations, we have to begin the job of reevaluating our priorities. We can easily be reminded by the age-old example of Mary and Martha—Martha who was "troubled about many things" and Mary who had "chosen that good part" of soaking up the words of Jesus at his feet (see Luke 10:41-42). Sometimes I feel kind of bad for Martha because she was trying so hard to be a good hostess, but she hadn't heard the idiom "Don't sweat the small stuff" until she was gently rebuked by her Lord. Still, that's the best way for us to begin the prioritizing process: by sorting out the "small stuff." Sometimes laundry is small stuff. Sometimes work sheets are really small stuff. Sometimes "school" itself is super-duper small stuff, if there are higher things to claim our time and attention. In this regard I think I'm finally beginning to understand the concept of "unschooling." Though maybe not ready to leap into that boat, I sure do appreciate the fact that unschooling provides the validation for priorities to drive the education, rather than education driving the priorities.
Is our focus on building character? Is it on improving reading comprehension? Is it on learning to relax and enjoy our children's creativity?
Some of these things may be very important, enough so that we should scrap a lot of the other small things and simply dwell on these. If you feel pulled in many directions, take a close look at what your family's priorities should really be, and focus your time and energy upon those. Plan to say no to everything else, even to people who don't understand your new set of priorities.
Once you've recognized your limitations and reevaluated your priorities, rescue yourself from discouraging times by seeking out some regular sources of encouragement. You don't have to feel like you are up against the grindstone all alone, or like homeschooling itself is a maze of tunnels and the only voice you hear is your own echo bouncing through them.
Of course God's Word, the Bible, should be your greatest source of encouragement and direction. In your study of it, many things about which you've been uncertain may become clear. It will really become "a light unto your path," helping you to know which way to go and what to do next. Prayer will calm your heart, and you will feel the arms of the Father pressed around you, reassuring you.
After that you should seek out sound friendships with those who will support your decision to homeschool or are homeschoolers themselves. I don't mean that we should find someone to whine to, but someone who will help us refresh our focus from time to time through shared expressions of encouragement and prayer. This may also be someone you know who is good at prioritizing and will help you find ways to take some of the food off your plate, so to speak. Ecclesiastics 4:9-12 reminds us that "Two are better than one; because they have a good reward for their labour. For if they fall, the one will lift up his fellow: but woe to him that is alone when he falleth; for he hath not another to help him up. Again, if two lie together, then they have heat: but how can one be warm alone? And if one prevail against him, two shall withstand him; and a threefold cord is not quickly broken." Friends can and should help one another refresh their focus.
There are also many fine books and devotionals written solely to benefit homeschoolers, whether they are harried or hopeful. I hope that you will find some of your encouragement in this magazine as well. Web sites devoted to homeschool guidance are available at the click of a few buttons (but be wary of how easy it is to while away the hours surfing the Web! That might sidetrack you more than ever!). Take advantage of the resources God has given you, and don't forget to ask Him for what you need. He knows our needs better than we know them ourselves. He waits to bless you as you seek Him.
Sometimes losing focus is as simple as finding that we've slipped into a rut. Schoolwork has become dry and boring. Learning has staled. If that's all it is, then breathe a sigh of relief, allowing yourself the freedom to change course!
Most homeschooling parents are still from that generation that attended traditional public or private schools. Because of that, we've burdened ourselves with some ingrained bad habits. We insist that we must do every page of every chapter in our English books. We don't skip a math problem—ever. We always do science in the same place at the same time with the same old dreary textbook. We're afraid to leave the bounds of structure as we learned them.
Why is this? Why don't we stop sometimes and think about the ways our children learn—how we ourselves learn? Is it by doing fun projects? Is it casually, by asking questions that arise naturally during the day? Is it by having a discussion with friends or reading an exciting novel? Keep thinking about what education really is, rather than what we've been led to believe it should be.
Leaping out of the rut doesn't necessarily have to be drastic. Simply shake up your routine. Change your schedule around, add or remove new studies, find a new way of doing this or that. Give yourself permission to fly freely for a while.
Refreshing your focus is something to do frequently throughout the year. It's an almost weekly moment in which we ought to take a step back and look at things clearly. By regularly recognizing our own limitations and then taking the time to sort out the chaff, we will keep loving our homeschooling journey and keep from falling into the ruts that so weigh us down. Seeking heavenly wisdom and direction and looking to others for support and encouragement will lift our hearts along the way.
---
Naomi and her husband Jeff are the parents of two teen and three adult children. They have homeschooled for 15 years. She has a website dedicated to the encouragement of homeschoolers which can be found at www.freewebs.com/applesofgoldnews
This article was originally published in the Mar/Apr '08 issue of Home School Enrichment Magazine. For more information, visit http://HomeSchoolEnrichment.com