Are You Building Up or Tearing Down Your Kids?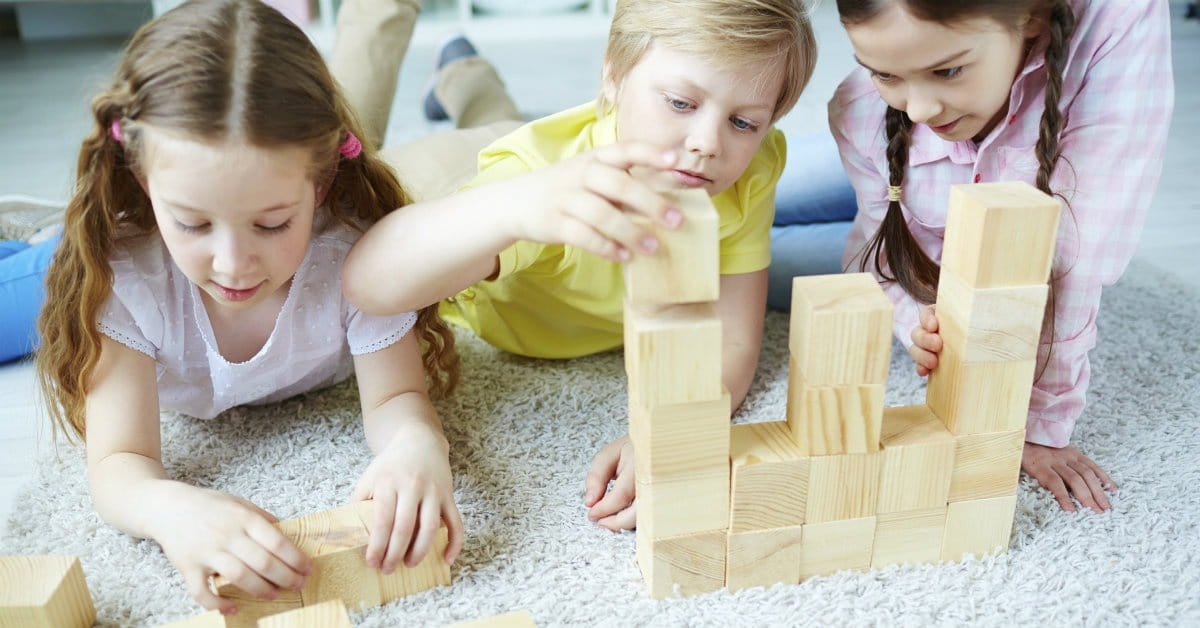 There are times in every home schooling mom's life that we wonder if we're doing the best we can. We wonder if we are teaching our children everything they need to know. We question the possibility of "gaps" in their scholastic achievements. Unfortunately, these kinds of questions often manifest themselves in our own anxiety, worry and fear. And too often these things are transferred to our children as we push harder and expect more. Instead of seeing improvement we often see negligence, laziness and lack of motivation.
As I graded our son's Bible essay, I made a list in the margin of the things that needed correction. There were a few spelling errors, grammar, and punctuation mistakes. I sighed as I read over the list. These were things he should know! Things I know we have covered and that he has mastered. I was frustrated. What was the missing piece to this puzzle? Why wasn't he doing his best? As I read the list over once again my eyes stopped on the last line.
"Otherwise a good essay. Love, Mom."
As I studied that last line a Scripture came to mind that I had read the week before: Wherefore comfort yourselves together, and edify [encourage/build up] one another, even as also ye do. (1 Thessalonians 5:11). Was this last line the most I could offer my son in the form of encouragement?"
As a Christian I am cautious of the "self-esteem" theory that builds children up in their abilities without ever correcting their mistakes. I have perhaps been overly careful not to create a prideful spirit within my children from too much boasting. But here was the Scripture telling me plainly to encourage and build up my children! As I meditated on this the Lord ministered these things to my heart:
Encouraging and building up one another is a command from the Lord. As this Scripture states, we should build one another up, encourage one another, in every area of good works—even math and spelling. It's enough for me to know that the Lord said to do it. I don't need pages upon pages of psychological data to affirm the benefits of this sort of instruction, though they certainly are available. I find that as I apply this to our home school I am seeing our children strive to better themselves and their work.
It isn't dangerous to build-up my children in areas of good works. In fact, it frequently spurs them on to MORE good works. Just what I am looking for! I think my fear of creating a prideful spirit in them comes from my own struggle in this area. I have always desired verbal affirmation from those closest to me and thought it to be a prideful desire. It's not! Jesus knew we would need encouragement and so commanded us to encourage one another. Building up our children does not mean we are bragging or boasting about their abilities. And I'm certainly not suggesting that we parade our children's efforts in front of all who care to look for the purpose of "encouraging" them. I am speaking of the quiet times in our home when we, as parents, are teaching and instructing.
Too often my list of "corrections" is far longer than my list of encouraging words. If I look I can always find something to be encouraging about: penmanship, creativity, his abilities that could be added here or there. For instance, if his spelling is awful I can mark the misspelled word(s) and also mention that he did a wonderful job of choosing the word to use in the first place. If a nine-year old uses the word "providence" in the correct context but spells it "provadense", it still deserves praise!
When I do need to correct I should strive to do it in a loving and graceful way. Never critical, never angry, never resentful or frustrated. Always for the building up and betterment of my child. I can go back to 1 Corinthians and read the 13th chapter. When I apply these principles to my teaching and correcting I always get wonderful results.
I also think it's important to remind ourselves that what we should desire to see in our children is progress not perfection. Let's face it: we, as their instructors and guides, are not perfect. How can we expect them to be?
"I press toward the mark for the prize of the high calling of God in Christ Jesus." Philippians 3:14
Kelly Midkiff is a homeschool mom . On the side, she enjoys writing as a ministry She also operates a website for homeschoolers using the Charlotte Mason method. Visit www.breathingroom.faithweb.com.
This article was published in the Jan/Feb '04 issue of Home School Enrichment Magazine. For more information, visit www.HomeSchoolEnrichment.com.