Can My Child Learn to Love the Classics?
Jubilee Barker

Tophats & Parasols Editor, The Old Schoolhouse Magazine

2003

28 Oct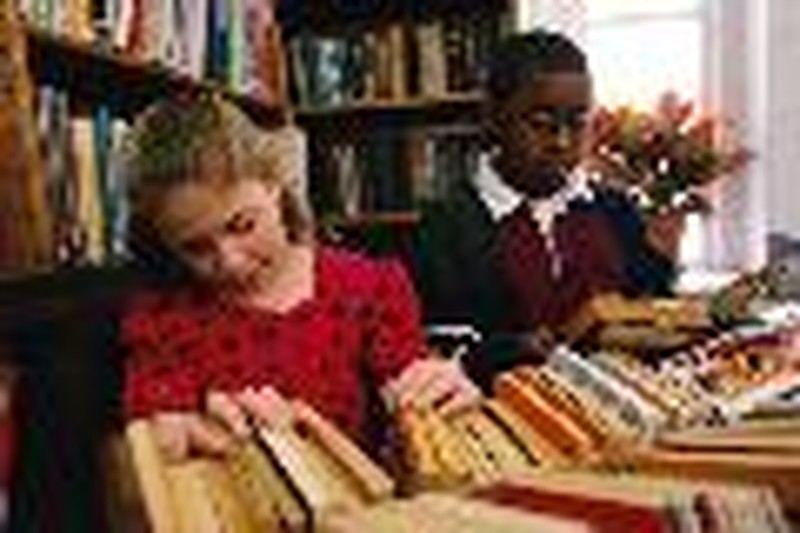 Many home schoolers are precocious readers, and some even distinguish themselves by reading the classics merely for pleasure. Lest some home educating mothers be troubled by "great expectations" because their children have not yet embarked upon Shakespeare or Dickens, however - and for those who tend to feel benighted among literature of renown - let me encourage you: the classics were generally written for adults, and reading them is indeed an acquired taste. If the classics seem ponderous to you, you're in good company with King James I, who compared a certain poet's lines to "the peace of God - they pass all understanding."
Here are my recommendations for appropriating timeless literature in your home: If your children are small, acquaint them with the smaller, less intimidating "kinsmen of the shelf." Familiarize them with excellent precursors to the classics, written for children. They may not be capable of appreciating masterpieces, but they can still be exposed to them. Read the books aloud, and such revels will come to be much anticipated even by children in whom it seems "difficult" to nurture interest in reading. Titles read aloud in my home include A Little Princess, Little Men, The Five Little Peppers, Pilgrim's Progress, Robinson Crusoe, Uncle Tom's Cabin, and Little House on the Prairie.
Do not be daunted (whatever your age) if the classic you choose seems arduous. Be patient with yourself! Give the book a fair chance before dismissing it, and be sure to try it again later. (Many of my favorites contain tedious beginnings, but usually my perseverance is amply rewarded. I've also begun classics which seemed bootless and baffling, to revisit them years later, delighted!) Sometimes the ability to continue a classic simply depends on how appealing the author is, so choose books whose subjects/settings will interest you (i.e., a relish for frontier life, read Deerslayer). If challenged, consider listening to classics read on CD or watching good movie adaptations. Set realistic goals for children (i.e. read twenty pages a day) and reward them for their accomplishment (at my home, completion of a schoolbook is celebrated with cake). I also recommend writing about the classics (it can be a simple summary of that day's assigned chapter, a book review, or character sketch). This forces us to be specific and attentive in our studies.
Now let me introduce you to a masterly written and engrossing classic, Silas Marner by Victorian novelist George Eliot (Mary Ann Evans, 1819-1880), as just one of the best classics worth discussing and critiqueing.
Silas Marner
Earlier novelists aspired to entertain readers (and perhaps edify them), but George Eliot bequeathed something more to the English novel: her vast erudition and philosophical and moral insight. Silas Marner is the shortest of her novels which deal with dilemmas of conscience. Often deemed a children's classic for its little girl heroine, fairy-tale motifs, and storybook ending, Silas Marner nevertheless penetrates deeper themes and will be most provocative to older readers.
Silas Marner is the account of a weaver falsely accused and banished to Raveloe. His faith in God and man shaken, and his "affections made desolate," Silas Marner exiles himself from the denizens of the town. His life diminishes in an endless circle of weaving and hoarding, as he cares only for the companionship of his loom and the gold begotten by his labour.
As Silas spins and hoards, the Squire's eldest son, Godfrey Cass, grows desperate under the "yoke a man creates for himself by wrongdoing." Godfrey dreams of future domestic happiness - a home sunned by the smile of Nancy Lammeter - but is fettered by a secret concealed even from the Squire which, if disclosed, will result in dreaded consequences. Will his roguish brother Dunstan reveal his secret? Vacillating between confession and duplicity, Godfrey realizes the "iron bit destiny put in his mouth" is the fruit of forgetting duty, and following desire.
The life of Silas Marner becomes "blent in a singular manner with the lives of his neighbours," with Godfrey Cass and others, when mysterious events occur - events which induce Silas to enter again the life he had shunned as a strange thing. There is the day he discovers, with stricken heart, that his gold has been stolen. Silas is still lamenting his lost treasure on a bitter cold New Year's Eve when he finds a child on his hearth. His determination to adopt the waif (astonishing to himself as it is to Raveloe) leads to his own salvation - and his own transformation - but it also culminates in some startling discoveries. "In old days there were angels who came and took men by the hand and led them away from the city of destruction. We see no white-winged angels now. But yet men are led away from threatening destruction: a hand is put into theirs, which leads them forth gently towards a calm and bright land, so that they look no more backward; and the hand may be a little child's." The arrival of Eppie compels Silas to trace again the hand of Unseen Love as the presiding power in the lives of men.
This powerfully moving and remarkable classic is a testimonial to George Eliot's descriptive giftedness (the chapters recording Silas's transformation read like poetry), her profundity, and adroit delineation of characters' emotions and motives. Myriad themes are illustrated in Silas Marner, including "He that covereth his sins shall not prosper: but whoso confesseth and forsaketh them shall have mercy." Eliot wrote eloquently that masquerade is "like a dark by-street, behind the goodly ornamented façade that meets the sunlight and the gaze of respectable admirers." 
Silas Marner embraces themes of families and homes. Squire Cass is volatile and neglects to bring up his children in the way they should go. Godfrey Cass's "need of some tender permanent affection, the longing for some influence that would make the good he preferred easy to pursue," is not satisfied at loveless Red House, "a home where the hearth had no smiles, and where the daily habits were not chastised by the presence of household order."
There are many things to discuss from Silas Marner. You can discuss how Silas and Nancy Lammeter are both affected and abased by the poor choices others (people they trusted) make, and how each respond; why it is difficult to right a wrong when it is not properly and immediately dealt with; or evaluate the themes (like honesty and commitment) treated in this novel. Silas Marner is also available in shortened and expurgated versions (there are two mild imprecations in two places). A Beka contains an abridged Silas Marner in Masterpieces of World Literature.

Copyright, 2003. The Old Schoolhouse Magazine. Used with permission. Jubilee Barker, 23, is a home school graduate and the editress of the literary magazine, Rose of Sharon. Rose of Sharon is published to enrich literary awareness and provide edifying literature in the spirit of Philippians 4:8. It contains classic book reviews, poetry, literary articles and old fashioned inspiration - written by readers as well as writers of the past. To comment on this piece, e-mail info@TOSMag.com.