Color-Coded Wonders: Easy Homeschool Organization
Michelle Painter

Crosswalk.com Contributing Writer

2012

20 Mar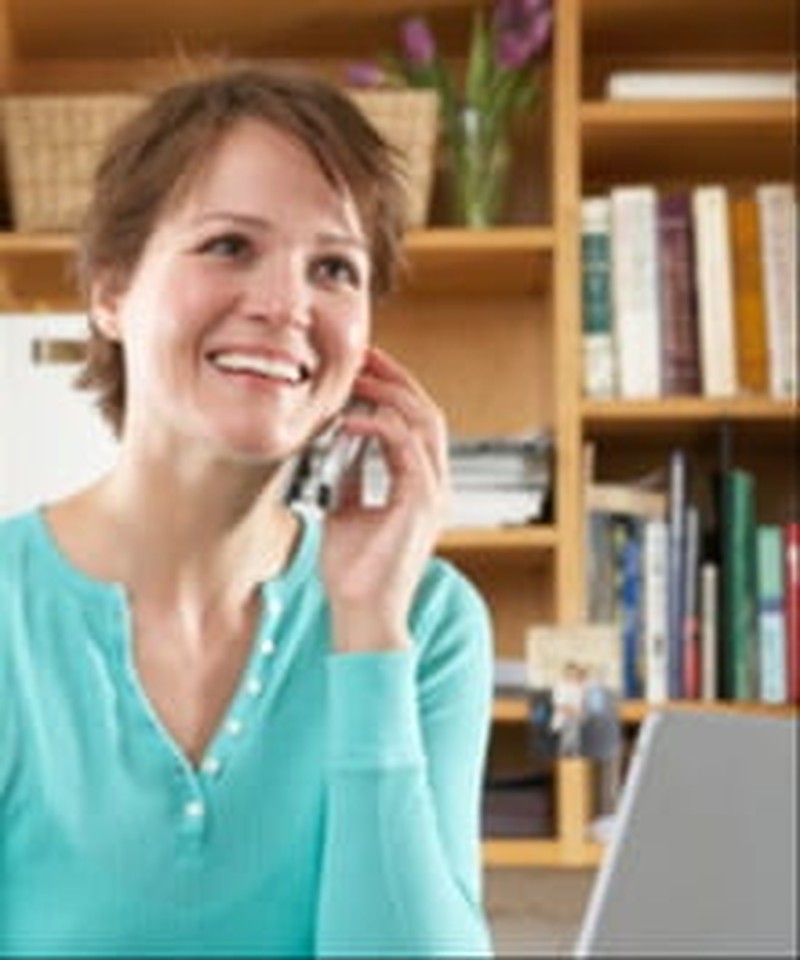 Do you have anyone in your household who is always misplacing their belongings, toys, textbooks, folders, worksheets, pencils, etc.? Me, too! Most families have at least one member who suffers from the dreaded ODD condition. Nope, I'm not talking about being strange and unusual, but about an affliction I've jokingly (between my hubby and myself only) nicknamed Organizational Deficit Disorder a.k.a. ODD.
No matter how many times I've asked my ODD family members to keep better track of their belongings, those possessions inevitably get misplaced temporarily, damaged irreparably, or lost completely. Any of these adverse effects of being ODD end up wasting time and/or money in addition to being a distraction to others.
Being an innate organizer, it was difficult at first for me to realize that organization does not come naturally for everyone. Since our family's ODD individuals were not going to miraculously heal their selves of their organizational impediment, (and since there is currently no vaccine or medical treatment available for this condition) it became my job to seek ways to encourage and create order out of chaos. I'd like to share several quick and easy tips that helped our family's school days to run much more smoothly.
For most ODD and un-ODD children alike, color-coding works wonders. Each child in our home has an assigned color. This makes it very easy and efficient when they check their daily schedule or chore chart, hunt for their "school box", or put away laundry (we also color-code laundry baskets and coat hangers).
Now about "school boxes": to prevent texts, workbooks, papers, and the like from accidentally getting mistaken for and/or mixed up with another child's, we utilize what we have come to call "school boxes". By "school boxes", I am not referring to the small cardboard boxes designed to hold crayons, scissors, etc. In our household, "school boxes" are those portable, heavy-duty plastic, hanging file boxes with handles and hinged lids. These are available in a variety of colors (including clear) and cost about $10. The clear "school box" is easily color-coded by simply placing a piece of colored cardstock inside the front and back of the box. It is trouble-free for your students to quickly identify their own box.
Color-coding inside the box is also very important. By assigning a color to each school subject, your child's mind stays visually organized. In our home the school subject colors are: Green = Science, Yellow = History, Blue = Math, Red = Spelling, Orange = Foreign Language, Purple = English, Army Green = Latin/Greek. You could easily adapt the color choices to best fit your family's needs. In addition, the hanging file folders in the school box, tabs, labels, binders, notebooks, etc. are also color-coded according to each subject. As students complete their lessons, they can quickly put away each subject and find the next. Furthermore, the hanging file folders themselves are placed in order to coincide with the scheduling sequence of their daily assignments.
Our school boxes have storage compartments in the lids that keep pencils, pens, highlighters, pencil sharpener, scissors, glue sticks, etc. conveniently at hand, thus creating even more order and better efficiency -- an added organizing bonus! Each of our son's school boxes is stored on a bookshelf designated just for that child. Any texts, etc. that will not fit in their school boxes simply sit on their individually assigned school shelf beside their school box.
Finally, I created color-coded assignment sheets. Not only is each subject's name typed in its corresponding color and daily assignment rows highlighted in that same color, but also the assignment sheet itself is placed in a colored page protector matching that child's assigned color. Again, this makes it simple to quickly identify whose assignment sheet belongs to whom. And, yes, we have had those times when little brother looked at the wrong assignment sheet and did the pages in his workbook that were actually the pages big brother should have done. The colored page protectors solved that that problem.
By establishing these systems some years ago, our school time became much more peaceful. Those little distractions of misplaced items, missing supplies, and other frustrating ODD symptoms seem to be finally cured. These simple ideas have even spurred organizational success in other areas of our household as well. We all have methods that help our days go more smoothly, and I'd love to hear yours. I pray that these tips will encourage you to seek ways to increase the peace in your school time and that ODD will be forever cured in your home as well.
I will happily share any of the above-mentioned charts, etc. to any who email me the request.
*This article published September 22, 2009.
---
Michelle Painter is a wife and best friend to Bobby, a mother to four amazing sons, and a former public school teacher called by God to home school. She considers home schooling a challenge, a privilege, and an undreamt of blessing. She prays that others may glean encouragement, empowerment, and blessings from what she writes. She would love for you to email her at blessingsundreamtof@yahoo.com or visit her blog at http://www.homeschoolblogger.com/BlessingsUndreamtOf/ .