How to Bring Reading Into Your Home
Teisha Priest

Homeschool Educating Magazine

2014

12 Sep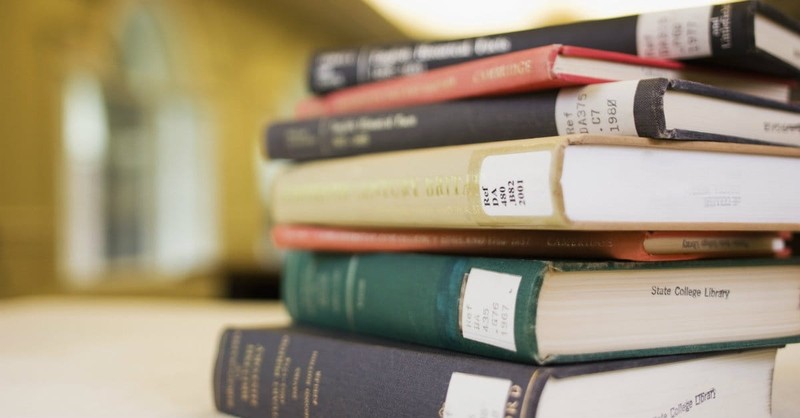 Cracking open a book is always exciting, and discovering new books to read is one of the best things about libraries. Not everyone has easy access to a regular library though. That's what makes Little Free Libraries a fantastic idea. These small free book swap locations can be found in neighborhoods across the United States and around the world.
Five years ago, Todd Bol of Wisconsin built a wooden model of a one room schoolhouse. Stocking it with books, he created the first Little Free Library in honor of his mother, a retired schoolteacher. Inspired by Andrew Carnegie, whose support helped establish 2,509 libraries, a goal was set for building 2,510 Little Free Libraries. There are currently estimated to be ten thousand to twelve thousand Little Free Libraries worldwide!
So, what is a Little Free Library? Most are a box shape with a roof and glass door. There are plenty of miniature schoolhouses like the first, but the sky is the limit. Some are repurposed old newspaper "vending machines" or even mini fridges! Each library is registered with the Little Free Libraries organization by the steward who cares for the library and sees that it's always stocked with books. Due to the "take a book, return a book" policy, the book selection in each library changes regularly.
I spoke to Nancy Smith, the steward of a Little Free Library in rural Maine, about her experiences with Little Free Libraries.
Home Educating Family: How did you first hear about Little Free Libraries, and what made you decide to become a steward?
Nancy Smith: We had heard about small personally or community-operated lending libraries for a number of years through newspaper articles and radio shows. When we read about the Little Free Library organization in Parade magazine last winter, we decided it would be the perfect way to honor my mother who had passed away five years earlier. She was a voracious reader and had shared her love for books and reading with her children and grandchildren.
HEF: Tell me a little bit about your experience as a Little Free Library steward.
Nancy Smith: My husband, a self-taught woodworker, built a weatherproof library cabinet that we filled with books we had recently read and enjoyed. Then we purchase some children's and young adult books to complete the collection and quietly placed the library along the road next to our mailbox. It didn't take long for our neighbors to discover the library by the lake. We have witnessed both "summer people" and year-round residents take advantage of the library as they walk their dogs, ride their bikes, or drive by on their way home. In the spirit of community, some add to the library even when they aren't in need of a new read. Others, following the informal policy, take a book and leave a book. Kids seem especially excited to be able to exchange an old book that they have outgrown for another that catches their new interests. Initially, we had planned to put the library away for the winter, but in the end we decided to move it up to our cover porch so that year-round residents could continue to find something new to read on the long, cold winter nights in Maine.
Anyone looking for a Little Free Library in their area can visit the website www.littlefreelibrary.org and check out the map. Chances are pretty good that there's one in your area. If there isn't a Little Free Library in your neighborhood, why not think about setting one up? It would be a wonderful project for a homeschool group, not to mention giving you a fun way to pass along the extra books that inevitably collect on the shelves of home educating families!
The organization's website has all the information needed to start a Little Free Library. In fact, when I asked Nancy, that's one of the suggestions she had: "Our advice to anyone wishing to start their own Little Free Library is to visit the website which provides lots of ideas and support in going forward. Try to provide a nice variety of books that would appeal to different ages and interests. Keep the library orderly, and rotate the inventory so there is always something new for the visitors to discover."
Whether you're looking for a good book or a great project for your family, Little Free Libraries might be just what you are looking for. As Nancy told me, "Our Little Free Library has helped us to meet more of our neighbors and brought more sense of community to our little part of the world."
© 2014 by Home Educating Family Association. All rights reserved. Used with permission. Originally published in 2014 Issue 2 of Home Educating Family Magazine, the publication with the most meaningful discussions taking place in the homeschooling community today. Visit hedua.com to read back issues and for more articles, product reviews, and media.
Follower of Christ, wife, and mother. Teisha lives in the house built by her great-great-grandfather with her husband, their four children, and a very large German Shepherd. She's been scribbling in notebooks since high school, and currently blogs at www.teishknits.com.
Publication date: September 12, 2014