How to Direct an Amazing Homeschool Play and Build Community at the Same Time
Marci Hanks

TOS Magazine Contributor

2012

16 Nov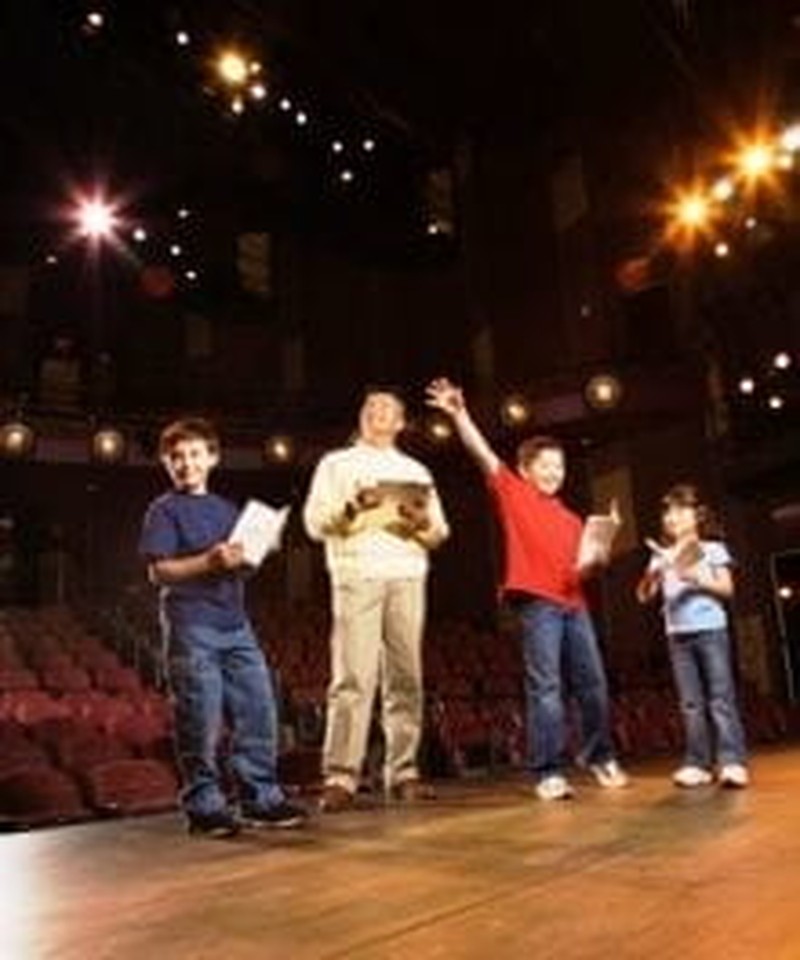 The benefits of incorporating theater arts into homeschoolers' education are immeasurable—regardless of whether you choose to do a big production or a small skit. Our homeschool group did a production of Robin Hood. The play was wonderful on so many levels—from what it did for each child all the way up to how it knit thirteen homeschooling families with twenty-five children closer together. Two years later, our play is still the buzz that our homeschool group is talking about. What makes a play so memorable?
Homeschool plays are memorable because they build community. Plays provide unique opportunities for homeschool families to work together, and new relationships form among children and among entire families. Opportunities to connect with other homeschoolers are important because without them, some homeschool parents and students might feel lonely or depressed.
Homeschool plays build children's self-esteem, confidence, and communication skills. Children enjoy acting and using their imaginations. Participation in a homeschool drama production gives children an opportunity to learn how to work in a group environment. They also will get to practice speaking in front of a live audience.
Preparing for a homeschool play can be a lot of fun. You can direct an amazing homeschool play even if you do not have any prior acting experience or theater background. Here are some tips to help you.
Scripts
You can find scripts through your public library or by searching online for children's plays. If possible, use a script that the author will allow you to make changes to. Changes allow you to accommodate varying age levels and acting abilities, and if necessary, you can cast more children by splitting a character's lines. You can also write in new characters. Add non-speaking parts for children who do not want to speak in front of an audience but still want to be a part of the play, and simply delete lines that you don't like.
If you're feeling really adventurous, have children write a play together in the fall, followed by a performance in the spring. Ask the children which characters they would like to play, and . . . go for it!
Venue
Check with local churches, community centers, schools, or university theaters to see if you can use their stage. With some creativity, plays can be done in a backyard. Hang sheets up on a clothesline and ask everyone to bring lawn chairs with them for performance night.
Rehearsals
The number of rehearsals you need depends on the length of your script. Two or three months is a good amount of time to prepare for an hour-long production. During the first few rehearsals, have the children sit in a big circle to read their lines out loud together. Let them get comfortable with their lines. Direct them to pay attention to their cues, which are the lines spoken by a few of the characters before their turn. You may even suggest that they highlight (in their scripts) their cues in one color and their speaking parts in another color.
Talk about the characters. Have the children explain what their characters are like. Once children are familiar with the script, have them stand up and read their lines. Encourage the children to experiment with exiting and entering the stage and acting the scene out on their own the first few times. Then offer suggestions for staging and blocking.
Both the children and the directors should record entrances, exits, and actions in the scripts. In the beginning, concentrate on one scene at each rehearsal, alternating scenes each week. As you get closer to the performance date, run through the entire play, which will allow the cast to work on making smooth transitions.
Make Rehearsals Fun
Start rehearsals with fun theater warm-up games that teach important acting skills such as projecting your voice, facing the audience, and not blocking other actors from the audience's view. You can find books on theater warm-up games through your public library.
Provide Snacks and Refreshments
Children will appreciate a break in the middle of rehearsals for snacks and refreshments (and their leaders will too, of course). As families take turns baking or bringing snacks, a sense of community and bonding is developed.
Memorizing Lines
Set a deadline by which all the children must have their lines memorized, and inform them that after that date the use of scripts will not be allowed. Children may call "line" if they forget their lines, but they must remain in character and not disrupt the flow of the scene.
Dress Rehearsals
Children love dress rehearsals! Plan to have at least two dress rehearsals.
Costumes and props help children bring their characters to life. By this time, if someone drops lines, the children will need to practice adlibbing their way out of the rough spots. Have a cast party at the last dress rehearsal to show the children that you appreciate their hard work, time, and effort.
Props
Designate a Prop Master. Then take a list of needed props to rehearsals and place it where parents can easily read it. Ask parents to write their names next to props they will bring, and at rehearsals, place a check mark next to the props as you receive them.
Call upon families to apply their creativity to make, sew, or build whatever is not provided via the sign-up system. Participating students should research the time period in order to make the props as authentic as possible. Ask your local university drama department if you can borrow some of their props; often, they will be happy to share their resources with another production team.
During dress rehearsals and on performance night, keep track of all props by using prop tables. Use masking tape to divide the tables into sections. Then write the name of a prop and the character it belongs to in each section. The use of prop tables allows you to quickly determine if something is missing.
Set Building
Designate a Set Designer, and during the rehearsal period designate three or four "set building days." Invite families to contribute supplies to the drama project. Parents have a lot of fun building and painting together on these days.
Make sure the set is ready for use by the time you're ready to start having dress rehearsals. Wonderful sets can be built out of cardboard. Check with your local appliance stores about how to get a few of their large refrigerator boxes.
Cost
I recommend that you charge a minimal fee, such as $6 per child or $12 per family, to help cover the costs of the various aspects of production. If everyone works together, plays do not have to be costly.
Use Teamwork
The more homeschool families you have involved in your production, the better it will be. Trust me—many parents and grandparents will enjoy offering their time and talents to help the children make snacks, props, costumes, and the set.
Having more than one co-director increases the level of creativity exhibited in the play and makes the workload more manageable. We had three co-directors for Robin Hood. I was blessed to work with Amy Biegler and Laurie Marzofka during that production, and I included many of their wonderful ideas in this article.
Theater Classes
An alternative to a big production would be to have weekly theater classes that meet for a month or so. At the last class, you can include fun theater games and do a short skit for families.
Whether you choose to do homeschool plays or theater classes, may you be blessed with laughter, fun, and learning. I pray that the Lord will guide you in all of your decisions. Ask the Holy Spirit to give you wisdom so that you can provide what the children need—through your efforts, their efforts, and the support and contributions of their families. May your love for one another in your homeschool community continue to grow.
Copyright 2012, used with permission. All rights reserved by author. Originally appeared in the January 2012 issue of The Old Schoolhouse® Magazine, the trade magazine for homeschool families. Read the magazine free at www.TOSMagazine.com or read it on the go and download the free apps at www.TOSApps.com to read the magazine on your mobile devices.
Marci Hanks, a former middle school, high school, and religious education teacher, earned her Doctorate of Education degree in teaching and learning. She enjoys homeschooling her son, co-directing plays, and coordinating field trips with her homeschool group in Wisconsin. She also loves directing short skits with her nieces and nephews at family reunions.
Publication date: November 16, 2012