The Smoky Mountains: An Education Waiting to Happen
Angie Lindsay

HomeSchoolingMagic.com

2013

5 Apr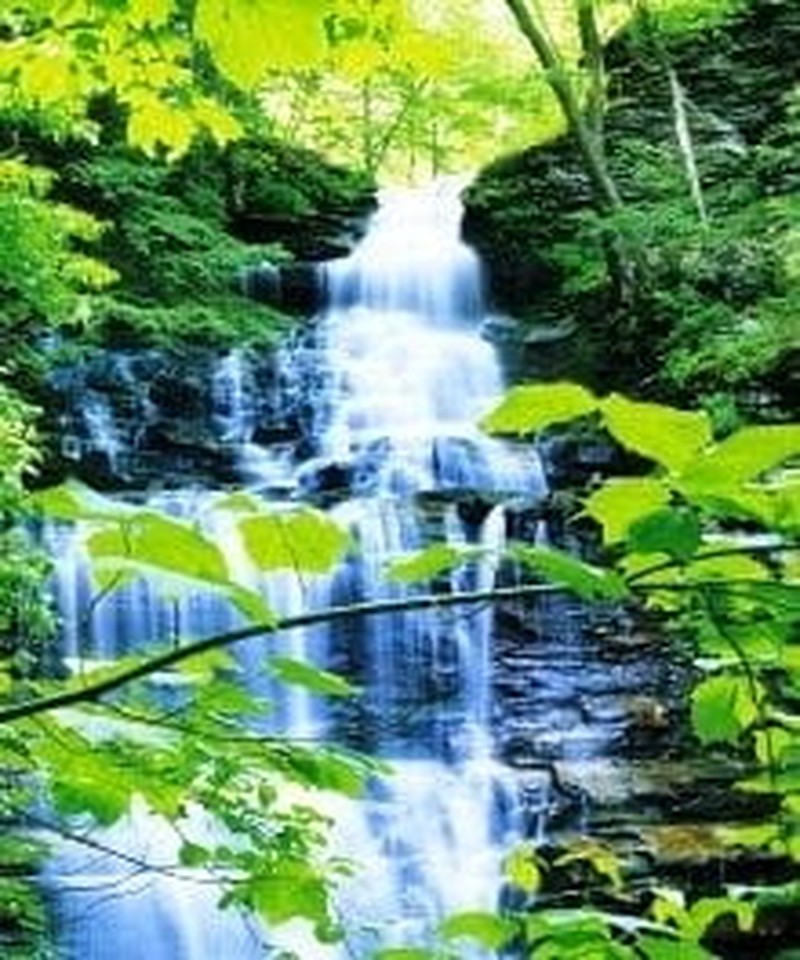 The Great Smoky Mountains National Park is a playground for the senses. Cycling and viewing wildlife at Cades Cove are activities that are enjoyed by vacationers of all ages. As home to a variety of mammals, birds, reptiles, amphibians, and fish, the Smoky Mountains provide entertainment and education for all who visit. Opportunities such as auto tours, bicycling paths, tubing, and camping allow visitors to explore nature's forests and waterfalls. With so many things to see and do, the most difficult task is finding the time to enjoy all of them.
The Great Smoky Mountains National Park includes more than 800 square miles of the Southern Appalachian Mountains, covering parts of North Carolina and Tennessee. The Smoky Mountains are home to more than seventeen thousand documented species of plants, animals, and other living organisms, making it a virtual classroom for families to explore.
One of the most interesting ways to learn about wildlife and nature is through exploration of natural environments. Seeing a squirrel run straight up a tree in record time or realizing that a deer is steadily watching from afar is thrilling to people of all ages. It's important to remember that disturbing the wildlife is not only unsafe but is also illegal in national parks. Take binoculars or cameras to explore the park in a way that is safe for everyone.
Nothing feeds sensory stimulation like walking through a forest filled with plants and flowers. Smelling the trees and fresh air, seeing the bright colors of the flowers as they stand out against the green foliage, and touching the fallen leaves or the tree bark allows the brain to pleasantly learn about the environment in ways that are not possible by simply reading lessons.
Trees abound in any forest, and the Smoky Mountains are no exception. Spruce, fir, sugar maple, American beech, yellow birch, pine, oak, and hemlock cover this enormous mountain range. Mountain ash, blackberries, and hobblebush can also be found. Temperate conditions in the Smoky Mountains provide the perfect atmosphere for many types of plants and flowers.
While plants and trees are interesting and beautiful to look at, children often go to a forest to see the wildlife. The opportunity to view animals in their natural habitat is an educational gold mine for parents and children alike. With approximately sixty-six species of mammals, fifty types of native fish, two hundred kinds of birds, and eighty species of reptiles and amphibians, it is likely children will be pleased with what they see.
While exploring the nature trails, bears are one type of mammal people look for either with excitement or apprehension. Black bears reside in the Smoky Mountains, foraging for insects, berries, nuts, and small animals. They are mainly active in early mornings or late evenings. It is important to not leave food lying around to attract these creatures. They can be dangerous if threatened.
White-tailed deer are a common sight in areas such as Cades Cove, where they graze in open fields. They search for food between dusk and dawn, making this the best time to see them. Bobcats, foxes, and weasels are also found in the Smoky Mountains and are often seen near the roadside at night.
Birds such as the dark-eyed Junco, ravens, wild turkey, peregrine falcons, or ruffed grouse are more often heard rather than seen. With so much vegetation to hide them, it may be hard to find these birds without the use of an excellent pair of binoculars and lots of patience. Cades Cove is a popular spot for the wild turkey during early morning and late evenings.
Timber rattlesnakes and copperheads are the most common snakes visitors have to worry about. Stay on the paths and avoid abandoned buildings, rocky hills, or stone fencing, where they often hide. While these two species are venomous, they are not aggressive. Visitors need not be afraid of encounters with these creatures as long as they are following park orders by using the marked trails. Nonvenomous snakes that make their homes in the forest include corn snakes, eastern ringnecks, and black rat snakes.
Fishing is available in the park, with various types of trout as the main catch. Rainbow trout and brown trout can be found in abundance in more than 2,000 miles of streams located within the park's boundaries.
Lizards such as the five-lined skink and the fence lizard can be seen all over the mountain range. Amphibians include the lungless salamander and the red-cheeked salamander, which can be found only within the park. Always remember to observe the creatures—do not handle them. Many species in the Smoky Mountains are endangered or threatened and need to be left alone. Others can be dangerous if handled.
Besides breathtaking plants, flowers, trees, and amazing creatures of all shapes and sizes, the Smoky Mountains have numerous waterfalls in almost every river and stream that flows. It is important to stay away from the edges and the tops of the waterfalls. The rocks become slippery, and careless hikers may fall in and possibly drown.
Abrams Falls is a waterfall that is 20 feet high with a massive flow of water that cascades down into a deep pool. It has its own 5-mile trail, which is graded as being moderate in difficulty. Grotto Falls is a 25-foot waterfall and is heavily populated with salamanders. The hike to Grotto Falls is approximately 3 miles in length and is considered to be moderate. Two of the bigger waterfalls include Hen Wallow Falls and Juney Whank Falls, both 90 feet tall. The moderate hike to Hen Wallows is a little over 4 miles, winding through rhododendron and hemlock.
One of the advantages of visiting the mountains is experiencing nature, and one of the best ways to do this is by riding a bicycle. One can explore the sights, sounds, and smells of the forest, experiencing everything at once while getting a good dose of exercise. Cades Cove Loop Road is an 11-mile route that visitors can use as a hiking trail or bicycle trail.
Hikers can enjoy more than 800 miles of trails ranging from easy to hard. Whether the goal is to observe wildlife, plant life, or waterfalls, there are trails for all purposes and levels of activity. Trails designed for hikers or cyclists take them past old schoolhouses or historical buildings. Horse riding through the back trails is a great way to get away from the hustle and bustle of common tourist areas to really explore the environment.
When making vacation plans that allow the family to experience nature, a visit to the Smoky Mountains is a great choice. Allowing children to learn hands-on about nature provides experiences they will never forget. Involving all of the senses makes learning more fun and is easier to retain. Teaching a child to appreciate the world and everything that is in it is important for everyone.
Angie Lindsay is a homeschooling mother to three children. She enjoys writing articles for several companies, including Helium and Textbroker. She has her own homeschooling advice website at homeschoolingmagic.com, and soon it will include unit studies for families to use.
Copyright 2012, used with permission. All rights reserved by author. Originally appeared in the April 2012 issue of The Old Schoolhouse® Magazine, the family education magazine. Read the magazine free at www.TOSMagazine.com or read it on the go and download the free apps at www.TOSApps.com to read the magazine on your mobile devices.
Publication date: April 5, 2013