The Value of Competition Part I
Timothy Palla

Contributing Writer

2006

1 Sep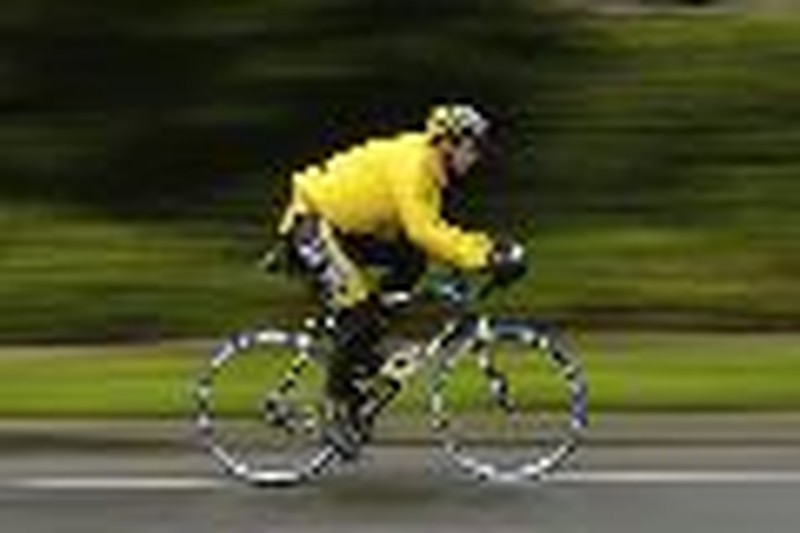 Of all the New Testament writers, I think the apostle Paul must have loved athletics and competition the most. He could weave excitement into a principle of godly living simply by illustrating his point with some kind of game or sport.
"...If anyone competes as an athlete, he does not win the prize unless he competes according to the rules." (II Timothy2:5)
"Do you not know that those who run in a race all run, but only one receives the prize? Run in such a way that you may win." (I Corinthians 9:24)
"...Everyone who competes in the games exercises self-control in all things..." (I Corinthians 9:25)
"Ye did run well..." (Galatians 5:7)
"...I have not run in vain, neither labored in vain." (Philippians 2:16)
"I press toward the mark..." (Philippians 3:14)
Although I never considered myself to be a gifted athlete, the Lord gave me five children who are passionate about sports and have turned out to be excellent athletes. They have taught me about football, baseball, soccer, basketball, weightlifting, barrel racing, hunting, fishing, running, swimming, wrestling, boxing, and rock climbing.
I must say that, with all their skill -- and my lack of it -- I was not sure how I could influence them to reach their full potential. No matter how hard I tried, they were always faster, stronger, and smarter than their old dad when it came to sports. What could I offer them? How could I have an important part in this aspect of their lives? I turned to the Lord and the apostle Paul for answers.
Teach them the rules.
If I want my children to avoid sin, I must help them to "hide the Word in their hearts." Likewise, if I want them to play honestly, they must know the guidelines. When sportsmen and athletes compete, they should play fair. Rules give everyone an equal footing, respect, opportunity, and the ability to demonstrate their maximum skill. Ignorance opens the way for disqualification, failure, wasted energy, and misappropriated expense. I have never regretted instructing or admonishing my children to heed the rules.
Teach them to how to win.
Over and over again, we have held mock horse shows in the back yard. We practice horsemanship in the field, on the road, and on the trail. It may not always be a rigorous workout, but each time we ride we develop our skills and knowledge. Practice is essential to winning. There's only one prize, and only the best will obtain it. If you truly desire to win, you must diligently put in the time and effort. We practice correct riding so that we perform at our best.
Teach them self-control.
In our family, the champion is expected to show humble gratitude, and the other exhibitors are to demonstrate grace and sportsmanship. Nobody flaunts his victory in the face of another. When my children win a ribbon or trophy at a horse show, they remove their hat and thank the show steward. When they lose, they congratulate the winner. If a basketball team member misses a perfect shot, they encourage him to do better the next time. Self-control is the mark of a professional: it gains the respect of the audience and the peers.
Teach them to play well.
Whether it is a team sport or an individual challenge, encourage your children to put their passion into it. If all they know is how to block a tackle, then teach them to block with all their heart. My oldest son showed a strong, feisty lamb at the fair one year. He won in his first division and therefore had to show again in the next class. After placing in the second class, he became eligible to show in a third. By the time it was all over, Drew was exhausted from the heat, soaked with sweat, and weary from hours of handling a very nervous lamb. I was bursting with pride as I observed his stamina and determination. Many others had noticed his showmanship ability and commented to him, "Well done, young man."
Teach them about the rewards.
A trophy or a ribbon is nice to take home and display on a shelf, but sometimes the rewards go beyond our expectations. My second oldest son, Dane, had a growing interest in hunting. He practiced shooting in the back yard, he read books, surfed the internet for hunting strategies, and talked to anyone who remotely looked like a hunter. Eventually, he and I took a hunter's safety course and, while I passed with a 96%, he passed at the top of the class. On the first day of hunting season, within the first hour, Dane brought home his first deer. I'll never forget the excitement in his voice or the gleam in his eye. The whole family enjoyed the venison, and the reward of his skill and sportsmanship made him a better man than I ever could have imagined.
Teach them discipline.
No one ever had to tell me to ride my horses. When I became impassioned with them I put pressure on myself to be the best equestrian I could be. When my children began discovering their own gifts and talents I was amazed at their drive to excel. Drew would play basketball all night if I would have let him. Dane would become a wilderness pioneer hunting bear, deer, moose, elk, and living off the land. Aidan would play football year round. Ethan would read books, ride his pony and swim. Meghan would sing and make hand-crafts. Each child developed a self-discipline in one skill or another. Their discipline was motivated by the passion in their heart.
Little by little, the drive they exerted in their sports and hobbies began to spill over into other areas in their lives. In Drew's junior year of homeschooling he began getting up earlier than everyone else in order to get ahead for the day. He and Dane would willingly keep their room cleaned up so that they could have friends over each week. Dane would clean up the kitchen in order to have baking and cooking privileges. Much of their self-discipline was acquired through the sport competitions they love.
Learn an important lesson from a New Testament writer named Paul. Teach your children to follow the rules, learn how to win, how to maintain self-control, how to give their best and play well, how to focus on the right reward, and how to discipline their minds and bodies. For every effort that you are willing to invest, you will reap an abundance of rewards.
------------
Pastor Timothy Palla and His lovely wife Jennifer live in McDermott, Ohio with their five children: Drew, Dane, Aidan, Ethan, and Meghan. You may contact him at tpalla@rocketmail.com.