Who Decides What America Reads?
Carmen Rockett

Home School Enrichment

2008

21 Nov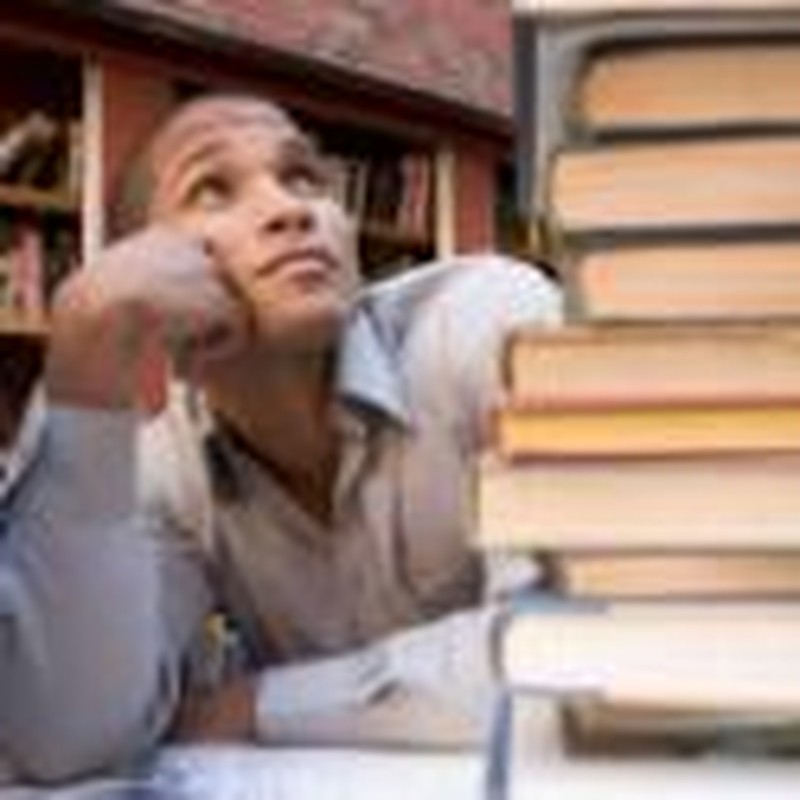 "Librarians seldom admit that they practice censorship . . . They call it 'a proper choice of books with a limited book fund.' Anything not in keeping with the ideas of the library board . . . is ruled out." - attributed to George Bowerman
A young anonymous librarian, referred to as "Jay Otis," used the following words in a charge against librarians in the mid 1930s: "The librarian as censor must try to represent the best and most enlightened public opinion."1
Homeschooling parents will discover in sharp contrast that the "best and most enlightened opinion" today rarely reaches as far as works on scientific topics from a creationist perspective or non-revisionist history. The public library in Palmdale, California, for example, apparently carries no books on scientific topics (i.e., biology, geology, dinosaurs, the Great Ice Age, and so forth) from a creationist perspective. It does, however, address the topic of creation in nine books. The opposing view, seemingly accepted as the "best and most enlightened opinion," is expressed within 32 volumes on the topic of evolution and 33 on Darwinism/Darwin.
Another area of concern includes biographies written from a Christian perspective. Although you will find a handful of biographies on such greats as Billy Graham, Jonathan Edwards, and Corrie Ten Boom, you are less likely to find books on personalities such as Isaac Newton and Freidrich Handel that relate the deep faith of these individuals. Theologian, conference speaker, and homeschooling father Mike Davis discussed his frustrations with the library system's lack of equitable treatment for materials expressing positive views of anything Christian: "To give you an example, I searched for a book on the first woman ever to speak before a joint session of Congress. She knew five presidents personally, published over 5,000 poems, and she was blind. Her biography is not in the Austin [Texas] Public Library. Why? She's a Christian. Her name is Fanny Crosby."
Most parents are under the impression that librarians (who perpetuate the belief) choose books for their stacks based on public demand. Librarian Lillian Nolan of Fond du Lac, Wisconsin, proved to be helpful and gracious when I discussed the lack of balance in public collections. She expressed her willingness to add books supporting creationism and strong traditional families, but she asserted, "I will only keep them in the collection if they're checked out regularly."
This concept is true to a certain extent, but it is not the sole criterion used in choosing books for public stacks. Note the contradictory parameters given in "Redesigning Library Services: A Manifesto," which cites Lionel McColvin in his classic The Theory of Book Selection for Public Libraries. "No demand means no use and, therefore, no benefit," McColvin argues. But he also argues that a passive adapting of collections to public demand would betray the mission of the library.
If, however, we consider the library as a social force with the power to direct to some extent man's demand . . . we will not be content to leave demand our only consideration.
It is a matter of deliberately privileging some documents over others . . . The books placed in the shelves, in the reader's face, so to speak, carry an implicit endorsement: These you should read; these are good books for you . . . Other materials, those not selected for (or weeded from) the collection, are actively (though implicitly) treated as less suitable for readers. (London: Grafton, 1925)
How does this affect unknowing library patrons? Mike Davis explains the impact by putting it in terms of an impressionable child left by his parents to browse in the library. Not only will he pick up and absorb what is placed before him in the library, but he will unconsciously begin to make value judgments about what is not on the shelves. "It must not be important if it's not in the library."
Great minds, including ministers and statesmen, built our earliest libraries for the purposes of improving and serving the public. The library belongs to the public and should represent fairly the needs and beliefs of the population. What does our population believe? In 2001, according to the American Religious Identification Survey (http://www.religioustolerance.org/chr_prac2.htm), 77 percent of Americans consider themselves Christians. That means that 77 percent of the taxpayers in this country hold these Christian values. Library collections simply do not reflect the flavor of the American public, nor do they indicate that our tax dollars are being spent in a way with which we agree.
The implications extend beyond the obvious. Ephesians 6:11-13 puts this into perspective: "Put on the whole armour of God, that ye may be able to stand against the wiles of the devil. For we wrestle not against flesh and blood, but against principalities, against powers, against the rulers of the darkness of this world, against spiritual wickedness in high places. Wherefore take unto you the whole armour of God, that ye may be able to withstand in the evil day, and having done all, to stand." Satan wants our hearts as well as the hearts of our children. He will use every tactic possible to snatch a soul, and what better way than through entertaining or educational books?
Consider this quote by Nobel Literature Prize winner, Saul Bellow: "There is only one way to defeat the enemy, and that is to write as well as one can. The best argument is an undeniably good book." This statement holds true whether the information you present is truth or fiction, whether it is uplifting or demoralizing. Words move people's souls and change value systems. European dictator Adolph Hitler realized this while striving to bring East Germany and all of Europe under his iron grip. He believed firmly in the power of the written word, as is seen in this quote from his autobiography, Mein Kampf (www.hitler.org/writings/mein_kampf): "For even propaganda is no more than a weapon, though a frightful one in the hand of an expert."
Should homeschooling parents today care? Is it our place to restore balance to libraries, or do we take an indifferent stance? In an informal survey, I asked over one hundred parents, "Are libraries important tools in affecting the moral climate of the public?" One woman responded, "Personally, I think the library should be there to impart information, not morals." Is this even possible? Can libraries present information on religion, history, science, or politics without imparting morals? I contend that when a child encounters the 215 books on witches and witchcraft in the Palmdale Library, the words therein will affect his morals. Karl Marx believed that the power to change society lay within the confines of the written word when he proclaimed, "Give me twenty-six lead soldiers and I will conquer the world."
The news isn't all bad, however! We can help remedy this imbalance in our library system. I do not suggest we censor undesirable materials, only that we stop the existing censorship. We possess the same weapon the enemy has brandished so effectively—the written word, combined with our applied energies. The following steps will allow individuals or groups to make changes in their own communities:
Prayer: The Front Line
Prayer is every Christian's first line of defense (see Philippians 4:6 and Proverbs 15:29). As we are told in Matthew 18:20, "For where two or three are gathered together in my name, there am I in the midst of them." Prayer should not be merely our first line of defense, however. We should keep on praying, if our requests are clearly lined up with His will (see Luke 18:1).
Meet With Like-Minded Individuals
The goal of meeting with other concerned individuals is to share a vision to improve libraries and to help them attain a more balanced collection. These meetings provide an excellent forum to develop ideas regarding how to approach library staff, how to gather information about the local library, and how to compose book recommendation lists that match our criteria, as addressed in a later paragraph.
Research
Effective task groups become familiar with how libraries operate. Ask questions, such as the following:
• What policies do they follow and why?
• What are their goals? Can we help shape those goals or redirect them?
• Where do libraries obtain funding?
• To what higher authorities does our local library answer?
• Who are we dealing with? Learn the names and background of the director, the library board, and the library staff.
• Become familiar with the local library collection.
• What are its strengths?
• Where is it lacking?
Conduct internet searches, peruse newspaper archives, visit with friends and associates, and interview library staff to find the necessary information.
Establish a Rapport
During a meeting with a group of homeschooling mothers who shared these concerns, one mother made a point that is vital to the success of this effort: "It's important that we tell the library staff how grateful we are for all they do." This concept applies the wisdom of Proverbs 22:11, "He that loveth pureness of heart, for the grace of his lips the king shall be his friend." By approaching library staff in a grateful manner, we may find we have library staff friendly to our cause.
Determine Library Collection Gaps
Libraries already have some excellent books on a variety of topics, and they have plenty of what Susan Schaeffer Macaulay, author of For the Children's Sake, calls "twaddle." We want to help them fill in the gaps, which are:
• Materials on scientific topics from a creationist perspective
• Materials that show fathers as godly, or at minimum, moral heads of their own households.
• Materials that promote the institution of the family as designed by God with one father, one mother, and children united in a bond of love.
• Materials that expose the dangers of cults and Satanic activity.
• Materials that point to Christ as the solution for today's problems.
• Materials that report events in history without revision.
Acquire Books
We can help libraries achieve balanced collections in different ways:
• Book Suggestions – All libraries have a system that allows patrons to suggest books by name or ISBN number. This method does not cost the individual, but there is no guarantee the library will purchase suggested items.
• Book Donations – Libraries often accept donations from patrons with few restrictions. Individuals or church groups can donate excellent books from trusted sources to libraries. You should understand that the library reserves the right to sell any books donated in their annual "Friends of the Library" sale, so you face some risk that your money won't achieve the goal you intended.
I have learned by experience that you may be able to improve the chances that your donations will remain in the library by discussing your intentions in a gracious manner with the director of the library and with each acquisitions librarian. They may be willing to look over your list of book suggestions (include sources) to pre-approve your purchases.
Libraries have policies particular to each location, so research local policies and the motivations behind them. Libraries carefully guard rights concerning their collections.
Follow the Chain of Command
When librarians resist attempts by the taxpaying public to include specific books, what recourse do we have? Davis tells us that if we have addressed librarians in an appropriate manner, we should move up the chain of command with letters to our elected officials. We should explain our concerns respectfully and delineate the steps we have taken.
Often, a polite letter from an organization such as the American Center for Law and Justice will help errant libraries see the expedience of honoring reasonable requests.
Spread the Word
As mentioned above, an important criterion to determine if a book remains in the library is whether the book circulates. Many homeschooling families have given up on the library because they are frustrated with the lack of balance in the stacks. Inform Christian families about efforts to improve the collection. Spread the word by writing articles for newsletters of interested groups. Arrange to speak at homeschool or other meetings to explain how important it is that these books circulate.
Who chooses what the American public reads? This important task must not be left in the hands of those who consider themselves the enlightened elite, preaching the gospels of Marx and Darwin.
Now that your learning is abused:
Now that the fighting's at your door:
Now are you peaceful in your house?
Now are you neutral in this war? . . .
I say the guns are in your house:
I say there is no room for flight.
- Archibald MacLeish, "Speech to Scholars" as quoted in Forbidden Books in American Public Libraries, 1876-1939 (Greenwood Press, 1984)
---
Carmen and her husband, Bill move their family around the United States and its possessions for various software projects. She and her six homeschooled children have frequented libraries in more than fourteen different communities. Her experiences with these libraries have provided the background for this article. They currently call 120 Texas acres their home "this side of Heaven". If you have questions or comments, please visit Carmen's blog at www.mywordwrites.blogspot.com.
1George F. Bowerman, 1931, Censorship and the Public Library, with Other Papers, Ayer Publishing, 40
This article was originally published in the Sep/Oct '08 issue of Home School Enrichment Magazine. For more great homeschool help, download our FREE report—The Secret to Homeschooling Freedom! Click here to download: http://HomeSchoolEnrichment.com/resources/report.htm