Running It Out: A Baseball Lesson
Paula Moldenhauer

Contributing Writer

2008

23 Jun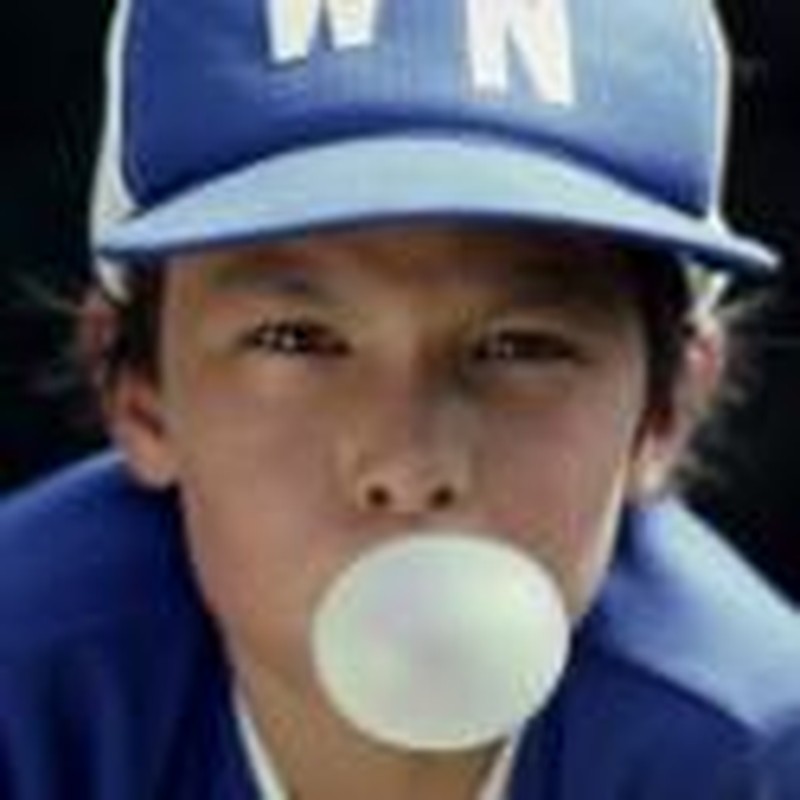 Author's Note:
I hope this note finds you well and enjoying sunshine and flowers. In my front yard is a rosebush that Seth, my son who is now fifteen, picked out when he was just a little guy. It has exploded with blossoms of several colors. Some roses are yellow, others are pink, and most are somewhere in between painted different hues of peach. Every time I look at that bush I'm filled with delight—and often I'm reminded of the moment my little guy picked it out. Lining my front sidewalk are some miniature rosebushes purchased by my other two sons. Sarah and I especially enjoy the roses and are known to grab the scissors for a fresh bouquet.
As summer comes officially this week, I'm feeling a bit parched. I'm thinking a big glass of lemonade and some fun in the sun is in order. Spiritually, too. That's why I've been praying about a less serious series for Soul Scents. I feel the need to inhale the fragrance on the rose bush, cheer for the kids at little league, dive into a swimming pool, and read a good novel. I'm inviting you to join me as I share this next devotional series, which I've entitled Summer Snapshots.
Since I returned from my sabbatical in January, I've been writing some deep devotionals. Each one I wrote has stretched me, and many of you wrote to say the devotionals hit home with you, too. I recently attended a class with an older man. I felt like I was sitting at the feet of a spiritual grandparent. He said many things I needed to hear, and because of the response to my most recent devotionals, I'd like to share one of his comments with you. He said something like this:
"Many of you have been through a long stretch of difficulty. You say things like, 'I guess the Lord is teaching me patience.' But you need to understand that's not what's going on. God is making you strong. He has allowed hard times in your life so that you will be spiritually strong."
I hope his words encourage you as they did me. All we've been through has a purpose, my friends.
But perhaps you, like me, need some refreshment and a break from spiritual well digging. So join me as we seek spiritual tidbits in Summer Snapshots. It's time to soak in the Son!
May God bless your summer!
Paula
*******************************
Series--Summer Snapshots
The eight-year-old slugger stutter-stepped as the first baseman caught the ball. It looked like an easy out and the batter faltered. Suddenly, the first baseman stumbled and dropped the ball. With renewed hope the runner shot across the bag to the roar of the crowd and the umpire's affirming, "Safe!"
I cheered for my son's teammate even as I wondered if the boy had been taught to "run it out." A more experienced batter would have run hard no matter how bad it looked, and our little batter was lucky to make it to first. I hoped that someone would talk to the boy about keeping his eye on the goal and not giving up too early.
A tug inside halted my baseball thoughts. Convicted, I realized that too many times I stutter-step in life, looking at all the things that could hold me back instead of keeping my eye on the goal.
I'm comforted to think that even spiritual giants falter sometimes. Take Peter for example. Though he became one of the most powerful men in the early church, he did plenty of stutter stepping. One of his most famous missteps began as a great act of faith. He and the other disciples were in a boat when they saw Jesus walking across the water to join them. Peter didn't hesitate; he jumped out of the boat and walked right on the water to meet Jesus.
While his eye was on the goal—getting to Jesus—he did fine. But then he looked at the waves and started thinking about the wind, and he began to sink.
Good thing Jesus was right there to grab him and pull him out of the sea.
That baseball game experience happened three seasons back, but the impression I had sitting in the stands has stayed with me all these years. Even as I write tonight I'm reminded of the areas of my life where I'm stutter stepping instead of running toward the goal.
It's a good thing Jesus is right here with me, running beside me, giving me a hand up, and cheering me on.
I've got my eye on the goal, where God is beckoning us onward—to Jesus. I'm off and running, and I'm not turning back. So let's keep focused on that goal, those of us who want everything God has for us. If any of you have something else in mind, something less than total commitment, God will clear your blurred vision—you'll see it yet! Now that we're on the right track, let's stay on it. (Philippians 3:14-16 The Message)
---
A home schooling mother of four, Paula Moldenhauer is passionate about God's grace and intimacy with Jesus. Her website offers home schooling hints, book reviews, and a free weekly devotional, Soul Scents. Subscribe to Soul Scents at
www.soulscents.us
. You can contact Paula at
Paula@soulscents.us