Safe in His Arms: The Hope of a Homeschooling Single Mom
Crystal Wetherholt

Contributing Writer

2008

22 Sep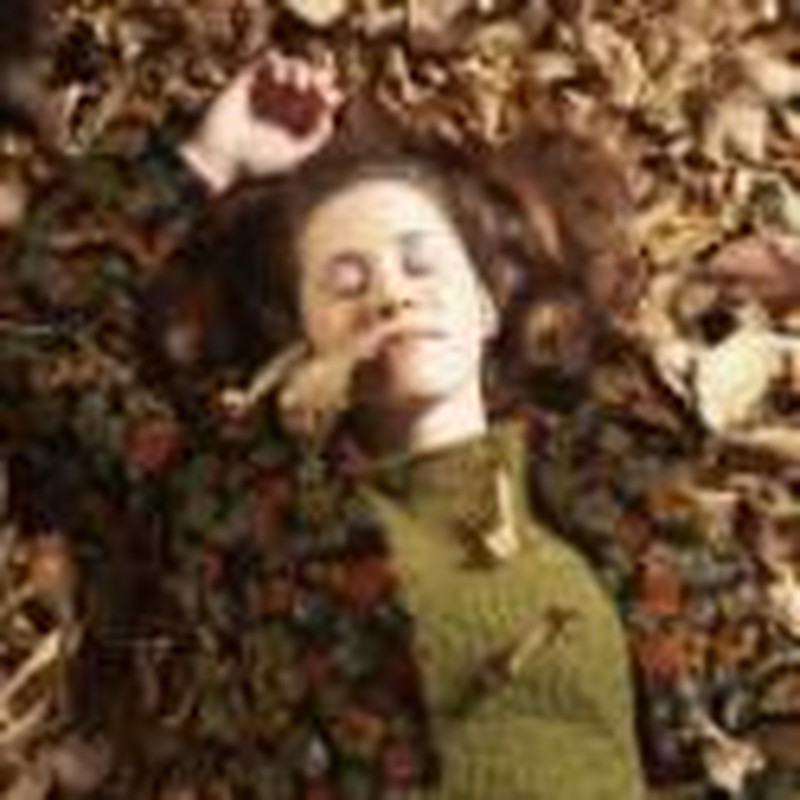 "And I will betroth thee unto me for ever; yea, I will betroth thee unto me in righteousness, and in judgment, and in lovingkindness, and in mercies. I will even betroth thee unto me in faithfulness: and thou shalt know the Lord." (Hosea 2:19–20)
How comforting God's words can be on a challenging day to a single homeschooling mother of three. As I try to meet the ever present needs of my children, the demands of keeping a home, praying over those monthly bills that never cease to be due, and making time for Mom, I am reminded of my intense desire to disciple these children that God has blessed me with.
I am often asked, "Is it possible for a single parent to homeschool?" What a loaded question! If they only knew what questions begin scrolling through my mind! How can a single mom raise up sons to become Godly men, leaders who will have integrity, a desire to have purity of heart, mind, and body, who will be faithful not only to God but to the wife that He will reveal to them? How does a mom teach a young man that his Heavenly Father is trustworthy, faithful, and loving when he lacks an earthly example? How does a mom instill in her daughter that she is worthy of a man of character, a man of God who will present her without blemish? How does she teach a teenage daughter that she is beautiful, worth waiting for, and is royalty as the daughter of The King when she feels like an orphan?
As I absorb the pressure of those constant questions, the commanding questions of daily living surface, such as finances, how to teach a teenager to drive, what curriculum do I use, where do I find the time to teach it, what activities do I choose for our family to participate in, etc. The presence of fear begins to overtake me, and I wonder if I have made the right decision to continue on this homeschooling journey that I began eleven years ago. I drop to my knees in prayer to the only one who knows my every fear, my every desire, and has the answer to my every question. My God, my Father, my Husband, and my Dearest Friend soothes the worries and records each tear as He wipes it away. Although the situation remains the same, His peace washes over me and I am able to step forward in faith another day.
Hudson Taylor once said, "I have found that there are three stages in every great work of God: first, it is impossible, then it is difficult, then it is done." I believe that what God is asking me to do looks impossible to the world, yet I know that God equips those He has called. As single parents, how do we allow God to accomplish the "impossible" through us? In my life, it has become a process of three choices that guide my daily decisions: choosing to pay reverence to a holy and sovereign God, relying on Christ alone, and resolving to step forward in faith and trusting God to supply all of our needs. In my more desperate times, these choices direct me moment by moment.
Reverence
As a single woman, I am still called to submit and to obey my authority. God is my Leader and I must have a holy fear of who He is. My obedience to Him must be a priority in my daily life. I imagine it to be a slow dance with my Savior, the Lover of my soul. I willingly open my arms and give Him my life, my will, my dreams, and my plans. I let Him take the lead and I follow. Unfortunately at times, I have taken my eyes off of Him, letting distractions get in my way. I step on His toes as I try to "fix it" when fear or impatience sets in. Realizing my misstep, I give Him my all again. The Lord is The Most Gracious of all gentlemen as He extends His hand of forgiveness and mercy, accepting the lead again. I want to know this amazing Master! I want to hear His voice, His call, and His plan for my life. Time spent in His Word each day deepens my desire to obey Him. It is here that I discover God's willingness to give His life for me. Surely I can submit my will to such a sovereign Ruler and loving Creator.
Practically speaking, I must not skip studying God's Word each day. This is one way that I can show my Lord how much I value His instruction, His authority, and time spent with Him alone. I want God to know He is my priority. I pray for His Spirit to remind me each day to make time to hear His instruction. At our house, when a Scripture ministers to us, we write it on an index card and tape it up for all to read and meditate on. I have Scriptures everywhere—on the mirrors, cabinets, doors, and even taped on my lamp stands. The reminders of God's promises are always before me, gently pointing the way. Studying the instruction manual, hiding it in my heart, renewing my mind, and staying connected with my Dance Partner are some of the small responsibilities I have as part of the dance.
Reliance
Hosea satisfies my heart with the knowledge that God is my Husband. I can honestly say that my Husband is perfect! He is always faithful, never late, always has my best in mind, and has unlimited resources. He thinks that I am beautiful, and He sings over me! What more could a woman ask for! God is truly amazing! Christ has taught me to rely on Him alone. Communication with the Creator is the key to relying on His provisions. Constant conversation with the Lord via prayer has become automatic to me, almost like breathing. It is how I breathe on days when the battle is at the forefront for our family. Time in God's Word, coupled with fervent prayer, is important in establishing an intimate relationship with The One who has the answer for all of my needs.
Upon awakening, I ask the Lord to guide my thoughts, my actions, my attitudes, my priorities, and for Him to show me His will. I ask Him to help me to be content in my situation. As I move through the day, I continuously speak with Him, thanking Him for those dishes since I do have dishes to eat on and I have soap that will clean them. I'm indeed grateful that they are dirty, because that means we had food to supply the bodies He gave us. I express my gratitude for the fact that my hands function as they should in order to wash and dry those plates, the towel is available for drying, etc. God gives me a spirit of gratitude as I change from project to project. With each new activity, I realize God is providing every need. He doesn't always provide my wants, but I am assured that my needs will always be met. It spurs me to become bolder and more specific with my requests. Words cannot adequately describe the overwhelming love I feel from God as He tenderly cares for the children and me. Since God has never forsaken my family, I am driven to the conclusion that God is faithful and therefore must be trustworthy.
Resolve
"For we walk by faith, not by sight." (2 Corinthians 5:7)
Coming to the reality of God's trustworthiness, I decide the "impossible" could really be possible with God. Isn't He the one who placed on my heart this burden of raising His children to become more in love with Him as the sun ascends at His summons each morning? I look back upon the years, months, weeks, and even the past few days with a sense of awareness that God's thumbprint was always there. In every trial, He carried me through. It was during this part of the dance that I was too weak to dance, almost too weary to go on, yet my Partner's strength never wanes; in my eyes He only becomes more powerful. My strength becomes entwined with His, and I believe there is no end to what the Leader can do.
Although the voices that surround me chatter with the obvious struggles of single-parent homeschooling, the call that is built within me gets stronger every day. Watching my children on their knees praying Scripture, listening to their joy at seeing God's provisions, and hearing their faith when I am vulnerable, I begin to understand that a great work of God is taking place. This great work is in the hearts of my children as they watch their mother dance with The Master. They see my heart soften, my intimate connection, and my determination that no other place is safer than being in His arms.
---
Crystal Wetherholt is the creator of "A Child's Heart, God's Garden," a workshop teaching mothers how to win the hearts of their children, how to raise children of Godly character, and how to discourage sibling rivalry. Crystal and her three children reside in Illinois. Visit her website at www.crystalwetherholt.com, or read her blog at www.HomeschoolBlogger.com/cwetherholt.
Copyright 2008 The Old Schoolhouse Magazine, LLC.
www.thehomeschoolmagazine.com
This article originally appeared in the Summer 2008 issue of The Old Schoolhouse Magazine, LLC.
Reprinted with permission from the publisher.