School in a Suitcase: How to Homeschool on the Road
Alexander Marestaing

Contributing Writer

2008

27 Aug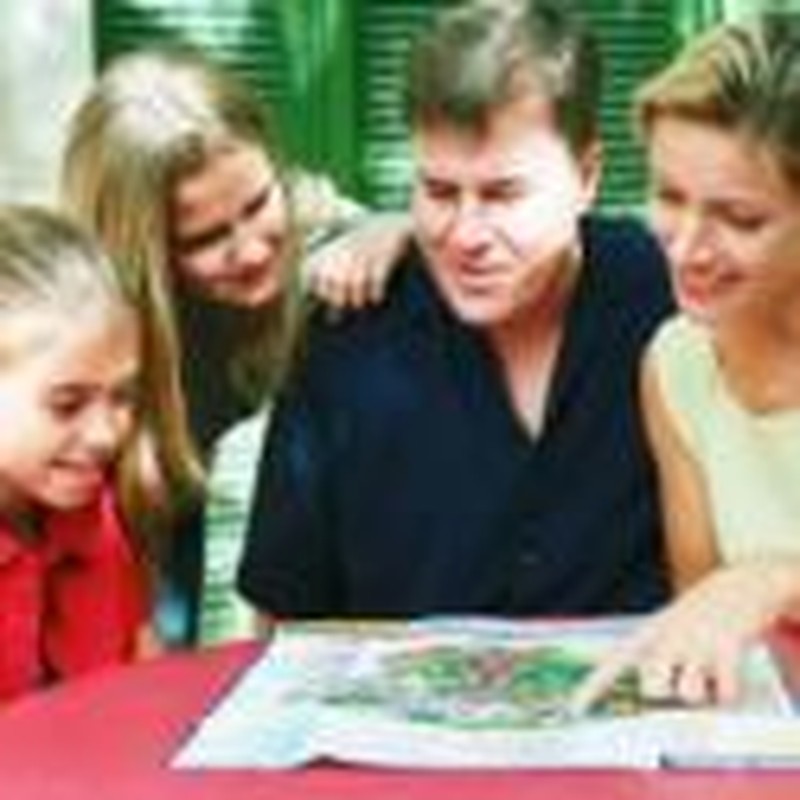 British Clergyman Thomas Fuller once said, "He that travels much knows much," and as a homeschooling father of three, I couldn't agree more. Whether it's a weekend jaunt to a local historical site or an overseas adventure, traveling can provide your children with some of the most amazing educational experiences they'll ever have.
Sure, traveling with the kids isn't always easy and it can take a bite out of the budget, but when done right a family vacation can yield a vast harvest of educational opportunities. On our trips through Europe, Asia, and North America, my family and I have experienced firsthand the educational benefits—and hassles—of travel. Here are some tips to make schooling on the road a much richer and simpler educational experience.
Choosing a Destination
No one wants to spend his entire vacation marching through museums or historical sites, so finding a balance between education and play is important when choosing where to go. It's a good idea to choose a location that sounds like fun for the whole family and then explore the educational sites available to you there. When in Hawaii enjoying the beaches, take a day to visit Volcanoes National Park. When visiting Walt Disney World, spend some time at the Kennedy Space Center learning about the space program. Remember, opportunities to learn about history and science can be found everywhere.
Getting Ready
Packing for school on the road can be a daunting task. With enough textbooks, teacher's guides, and supplies to fill several suitcases, it's difficult to know where to begin. When planning a recent road trip to France, we had to find a way to fit our three kids' curricula into the trunk of one tiny European rental car. One way we saved space was by photocopying all of the math, social studies, and science textbook pages that we were going to use on the trip. Since they took only the pages they needed, our kids did not have to lug around heavy backpacks full of books.
To keep organized, we file these copies in individual folders, one for each child. When it's time to work, we simply pull out their folders and hand each of them the unit of study he or she is on.
Another way to travel light is to trade in heavy language arts texts for paperback novels. A novel provides rich literature practice without the extra weight. It is helpful to choose a novel related to the place that you are visiting. For example, if you are traveling to Gettysburg, have your kids read historical fiction or nonfiction literature related to the Civil War.
Front-Loading
Front-loading your children with information about the place you will be visiting before you leave is important. Lessons and projects about the history, culture, and language of a location can really enhance the enjoyment and educational benefits of a journey. If you have a summer trip planned, take time in the spring to provide lessons and assign projects about the location.
Before a trip to Europe, we had our children complete projects related to some of the countries they would be visiting. My second-grade daughter chose to make a trivia-type board game about France, and my fourth-grade son completed a comic book about the Netherlands. When we arrived in these countries, they were excited to eat some of the traditional foods they had read about and see some of the sites they had researched.
When planning, keep in mind that you want to make these lessons and projects fun, because a fun project will enhance motivation and participation. Besides, family vacations should be enjoyable.
Travel Journals
One of the best ways I have found to enhance vacation learning is to have the kids keep a travel journal. Not only do journals help improve writing skills, but they really cause a child to reflect upon the places he is visiting, thus making travel a richer academic experience. These travel journals can become a treasury of childhood memories that they will be able to share with their own children.
Student journals should be creative and involve drawings, charts, and photos. For example, in Germany we had our kids buy a type of candy they had never tasted before and staple the wrapper to a journal page. Below the picture, they described the candy and wrote about whether they liked it or not. On a ferry trip from Sweden to Denmark, they cut out pictures of the boat they were traveling on and described their journey across the North Sea.
Student writing can be enhanced with prewritten prompts. Before you leave, make a list of prompts for your child. Each day have him get out his list and work on the next prompt. Prompts can fall into several categories:
1. Compare and Contrast: How is this place different than the place where you live? How is it the same?
2. Descriptive: Describe the Lincoln Memorial. What did it look like? How did it make you feel to be standing in front of it? Why? Remember to use adjectives and transition words.
3. Opinion: What was your favorite piece of art in the museum? Why?
4. Ethics: Do you think it would be a good idea to charge money to enter the Smithsonian Institution? Why or why not?
Keeping a Schedule
During the school year, keeping a schedule is important, even on the road. Starting the day with a short work period after breakfast is advisable, even if it's for only thirty minutes or less. By keeping some semblance of a schedule, your children will keep the "learning" mind-set when on vacation, and this will help you start your normal schedule again when you return home.
Don't Panic
You'll never be able to get as much done on the road as you do at home, but realize that traveling is an education in itself. Having to complete assignments in different environments and on different schedules teaches them to be flexible. In addition, traveling teaches them to get along with their siblings in small spaces, such as hotel rooms and the back seats of cars. Most of all, it teaches them about different cultures and that God's world reaches far beyond the confines of their own neighborhood.
So when you homeschool from a suitcase, remember to relax, and realize that by choosing to travel with your children you are giving them unique educational experiences that cannot be discovered.
Pre-Trip Projects
Below are several projects your kids can complete before leaving on your educational adventure.
1. Write a skit that portrays an event in history that is related to your location.
2. Make a board game that includes important facts about the place you are visiting.
3. Draw or paint a series of pictures that portray historical events related to the place you are going.
4. Create a comic book about the culture, food, history, and language of the place you will be visiting.
5. Make a travel brochure about the place you will be visiting, and share it with your family.
6. Write a story set in a city you will be visiting. Be sure to include specific details about the setting.
7. Create a videotaped newscast about your destination. Include facts about the weather, tourist attractions, food, and language.
8. Design a PowerPoint presentation about the country or state you will be visiting.
9. Design a web page about your location, and post pictures from your trip when you return.
---
Alexander Marestaing has been an educator for sixteen years and has worked as a freelance educational consultant for the Walt Disney Company. He enjoys traveling with his wife and three children and recently returned from a yearlong adventure in Europe. Questions and comments can be emailed to him at amarestaing@hotmail.com.
Copyright 2008 The Old Schoolhouse Magazine.
This article originally appeared in the Spring 2008 issue of The Old Schoolhouse Magazine. Reprinted with permission from the publisher.