Spring Cleaning for the Soul - and Homeschool
Kari Lewis

Home School Enrichment

2010

7 May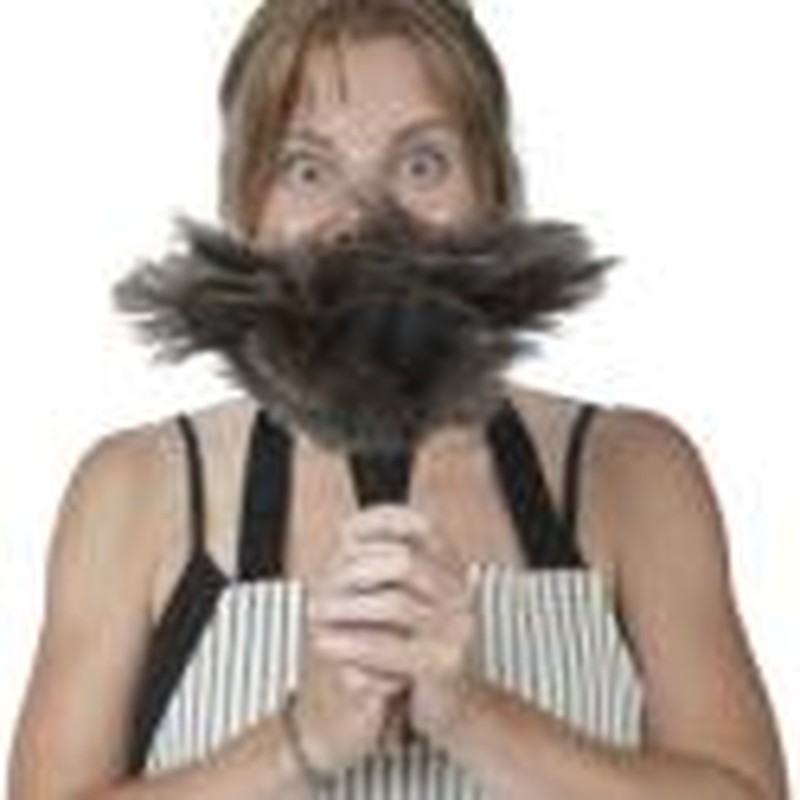 The other night at prayer meeting, one of the men was praying out loud, and the rest of us were praying silently along with him. This man has a real heart for God and God's people, and he was fervently praying, so it was a real joy and blessing to listen and pray along with him. Suddenly, in the midst of his prayer, he made one extremely succinct request that caught my ears and heart to such an extent that all else was immediately blocked out. Though the church was still full of people, though his prayer went on to other points, in my heart of hearts I was bowing before the Lord, all alone, examining the recesses of my own heart.
Throughout that evening and the following days, the man's voice reverberated over and over through my heart, mind, and soul. I hope I never view life in quite the same way again! I've written what he said in my Bible and posted it on my desk: "Lord, cleanse us of anything You cannot bless."
Cleanse us of anything You cannot bless. It's pretty easy to see that we need to be cleansed of sins like pride, anger, selfishness, ugly or hateful attitudes, and other blatantly sinful or displeasing things. But this request goes so much further than merely asking to be cleansed of sinful things—things that would outright displease God. With this statement, we're asking God to clean everything out and leave only the things that He can bless—things that truly please a holy God!
To illustrate this in everyday, close-to-home terms, think about spring cleaning. If we haven't been careful and diligent around the house, our closets, cupboards, shelves, and storage areas may be messy and bulging at the seams. It's time to clean up, clear out, and leave only what actually should remain! Some of the items lying around may be broken, ruined, or unusable, so out the door they go. Other items may be perfectly fine, not broken or ruined, yet they are clutter, taking up space, making the job of organizing our homes more difficult, so they earn the same fate: out the door they go! When we clean our homes that way, we whittle down our belongings and make life much more manageable and productive!
But have you ever tried to clean out a closet and had a difficult time letting go and getting rid of things? After all, you may have had this particular item for a long time, everyone else may have one too, or you may simply think you'll want or need it someday. We often come up with very legitimate-sounding reasons for keeping our clutter, to our own detriment!
If we were spring cleaning our lives and our homeschools, what would we get rid of? Unfortunately, according to Jeremiah 17:9, the human heart is "deceitful above all things, and desperately wicked." In other words, we may have a difficult time determining just what needs to be gotten rid of. Left to our own devices, our deceitful hearts have a tendency to rationalize, and before we know it, we may be splitting hairs trying to determine if something is truly good, mostly good, pretty good, or not too bad. But how much "bad" can a good thing have and still truly be classified as good (able to be blessed by a holy God)?
As if our deceitful hearts can't get us into enough trouble, we can really get off track if we look at other people, even Christian homeschooling friends, and make our decisions based on what they do or don't do, what they have or don't have, where they go or don't go. Pressure from people, our own kids or others, should not make our decisions for us! To use a rather cliché but good question: if everyone else decided to jump off a bridge, would we jump off too? Just because someone else does something with no visible detrimental effect, does that mean we can get by with it? Or that we should even try to get by with it?
There's a big difference between getting by and getting blessed! We may be able to have things in our lives that God is not blessing, but is it wise? Galatians 6:7 tells us to "Be not deceived; God is not mocked: for whatsoever a man soweth, that shall he also reap." Remember, we reap what we sow, and we reap more than we sow. If we sow things God cannot bless, we will reap more unblessed things down the road—sounds pretty scary to me!
This spring, let's take an honest look at our lives, our families, and our homeschools and prayerfully determine if there are things God cannot bless. There are lots of resources, programs, activities, and opportunities available to homeschooling families, and it can be difficult to determine which, if any, are right for us. Thankfully, however, God is not silent! Let's look at a few Bible passages that will help us:
1 John 1:5 tells us that "God is light, and in him is no darkness at all." There are no gray areas with God! He knows the definite truth on every matter. He is not ambivalent about anything. He is not in the least confused about what we should or should not be doing!
Proverbs 3:5-6 reminds us to "Trust in the Lord with all thine heart, and lean not unto thine own understanding. In all thy ways acknowledge him, and he shall direct thy paths." As we read His Word and allow the Holy Spirit to work freely in our lives, He will lead us in the paths He has for us. When He determines our path, we can be sure that He will bless it!
John 14:26 says, "But the Comforter, which is the Holy Ghost, whom the Father will send in my name, he shall teach you all things, and bring all things to your remembrance, whatsoever I have said unto you." He will comfort us and teach us what we need to know!
Hebrews 4:12 teaches that "the word of God is quick, and powerful, and sharper than any twoedged sword, piercing even to the dividing asunder of soul and spirit, and of the joints and marrow, and is a discerner of the thoughts and intents of the heart." Even when we don't understand ourselves, when our deceitful hearts may be up to their desperately wicked workings, God's Word can cut through it all, discern the thoughts and intents of our hearts, and set us straight!
"Cleanse us of anything You cannot bless!" It's a convicting and sobering prayer, yet wonderful and freeing at the same time. If we truly lived by this principle, day in and day out, just think how fruitful, peaceful, and blessed our lives would be! Surely an eternally redeemed soul is too important to be allowed to knowingly contain anything that God cannot bless, and a life is far too short to be spent on such things!
None of us have "arrived" yet—we've all got some clutter here or there. Let's get going on our spring cleaning!
*This article published May 10, 2010.
---
Kari Lewis is the mom here at Home School Enrichment. She and Frank have been married for 33 years and homeschooled Matthew and Jonathan from their early elementary years through their high school graduations. Together, the four of them started Home School Enrichment in late 2002. You can reach her at kari@HomeSchoolEnrichment.com
This article was originally published in the Mar/Apr 2010 issue of Home School Enrichment Magazine. Sign up now to receive a FREE sample copy! Visit www.HSEmagazine.com today!