Strength That Sustains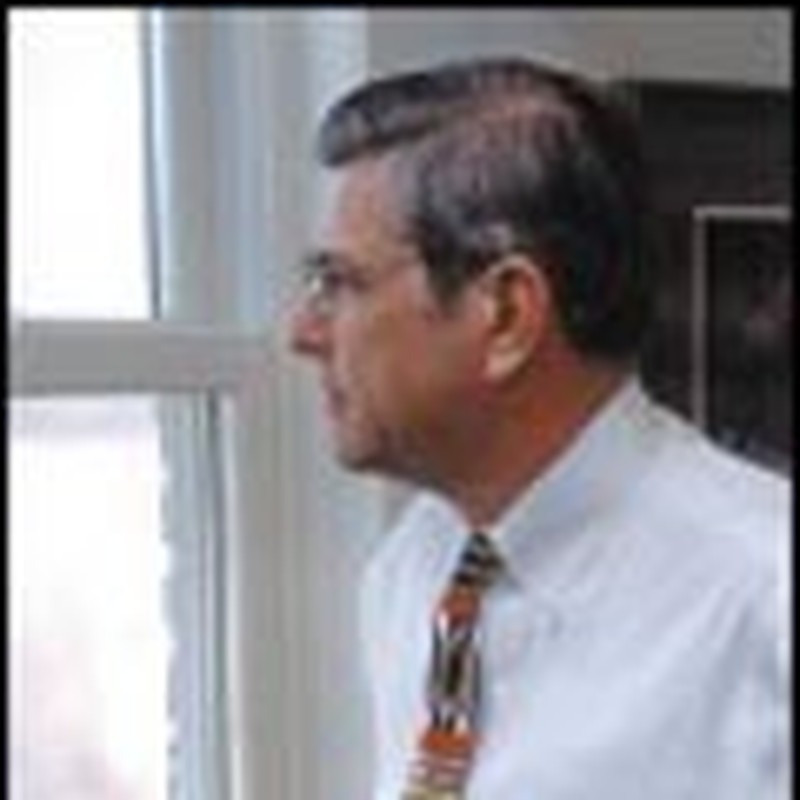 When HSLDA members who have joined charter schools, independent study programs, or other types of public school oversight home-school programs, are informed that they are no longer eligible for membership, we consistently receive surprised responses. Therefore, we are devoting much of this "Court Report" to the issue of charter schools in an attempt to fully explain our concern with this growing trend.
Charter school advocates argue that more choices in education are good and that competition will improve public schools. The charter school movement has gained its greatest success in California where there are 280 charter schools, about 80 of which are home-school programs. Legislatures are now addressing charter schools in other states.
One of HSLDA's primary objectives is to establish the right of parents to independently teach their children at home free from government intervention. This is independent private home schooling. When HSLDA began in 1983, this was the only kind of home schooling that existed. In many states, home schooling was illegal. The same education establishment that fought home schooling years ago is beginning to see benefits of charter school home-school programs. Is that because they are beginning to see the benefits of home schooling? The answer is a resounding, "No!"
In February 1997, the American School Boards Journal published the results of its survey of public school administrators regarding their views of home education. All administrators surveyed thought that any other kind of education was superior to home schooling and only 21% thought that home schoolers met state standards for education. Seventy-one percent of superintendents whose state or districts set standards for home schoolers said that that regulation was not enough.
If that's how most members of the education establishment feel about parents teaching their own children, what is the motivation for the newfound acceptance of charter school home-school programs? You may have guessed it - money and control.
Public schools are funded based on attendance. The higher the student enrollment, the more money that is received. State-funded charter schools are funded exactly the same way.
Who has jurisdiction?
---
Home schoolers who enroll in charter school programs voluntarily place themselves under the authority of the state, thereby surrendering their status as private home schoolers. HSLDA's purpose and goal is to advance private home schooling. Only families engaged in private home schooling are eligible for membership.

When a home schooler enrolls in a charter school home school program, that school receives the same amount of funds for the student as if the child were attending a brick and mortar public school. The difference is that the charter school does not have to provide teachers, classrooms, and all the other related expenses of an on-site program. The charter school is providing less for the students while receiving the same amount of money, an obviously profitable enterprise.
Control is the other side of the coin. Charter school programs typically require certified teacher oversight, home inspections, curriculum approval and mandatory testing. Additionally, because state-funded charter school programs are public schools, religious curriculum cannot be the primary means used to educate the child.
Distrust of parents' ability to teach their own children, even those enrolled in charter school programs, was pronounced in a June 15, 2001, San Francisco Chronicle article on legislation the California State Board of Education President Reed Hastings and several legislators plan to introduce. The bill would mandate that charter school home school programs be funded in proportion to the frequency the child's work is reviewed by a certified teacher at the local school. Why? According to the article, the sponsors of the bill were concerned that parents could be fudging on their children's work samples and attendance reports as well as in proctoring their own children's state achievement tests.
This power-grab fulfills the prophecy of those - including HSLDA - who have tried to warn parents against charter school programs. Although charter school programs sound great in the beginning, promising very little monitoring and control, invariably there will be more regulation, thereby more control. The state departments of education will have more to say about how these charter school programs are run. Ultimately, one of the greatest benefits to home education, flexibility to accommodate each child's learning style and interest, will be squelched.
Rather than more control, HSLDA believes there should be less control and interference with parents' rights to direct the education of their children. God has ordained parents to raise and educate their children and He will provide the ability to carry it out. Home schooling has been successful without state assistance. Nationally normed standardized test results indicate that home schooled students score on the average 30 percentile points above the national average. Home schoolers have earned the right to be left alone.
From my perspective, the main problem with state-funded charter school home-school programs is the freedom I would have to give up to get the benefit - whether it be money, academic help, or legal peace of mind. But does one family's choice to give up some freedom by enrolling in one of these programs affect the freedoms of those who choose to home school privately?
I believe that state-funded charter school home-school programs jeopardize all home schoolers' freedom. If more and more home schoolers move away from private home education to state oversight programs, the home-schooling freedoms we have today will not survive. If the state-funded charter school movement continues to grow at its current rate, it will become the norm and the private home schooler will be viewed as the exception. The National Education Association and the state departments of education will then be able to argue that all home schoolers should be subjected to the same model that exists in the state oversight home-school programs.
Home schoolers have only been able to stop efforts to further regulate home education in all states because we have spoken with a unified voice. With an ever-increasing percentage of home schoolers enrolling in public school programs, our unity is in jeopardy.
But what do we say to those parents who may agree that it is not best to enroll in a state-funded home-school oversight program, but believe that unless they get some of the help offered through these programs, they simply will have to give up home schooling?
First, we must remind them that they are not unique. "There hath no temptation taken you but such as is common to man" (I Corinthians 10:13). We all have our struggles. Some may have financial problems while others may have problems with patience, lack of education, resources, support . . . and the struggles go on and on. All of these challenges and struggles are greater than we are. And in those situations, we normally focus on our resources and our abilities rather than God's resources.
We are reminded in Philippians 3:3 that we're not to take confidence in our flesh. Further, the Bible says that we are to glory in our infirmities rather than have a pity party, because when we are weak, we're strong (II Corinthians 12:9-10). God's grace is sufficient for any situation because our strength is made perfect in weakness. When we call out to God, admitting our weaknesses, our needs, our lack of whatever it is - with gratefulness for what we have - our omnipotent God will do the things that we can't do and provide the resources we need.
Second, we as a home-schooling community need to support one another. Many individual families and support groups are doing this through sharing textbooks, swapping teaching in fields of expertise, organizing local and regional co-ops, and simply lending a practical helping hand wherever needed. HSLDA has recently launched a Widows Curriculum Scholarship Fund, Special Needs Children's Fund, and Friends of Home Schooling Fund to further facilitate practical help for those who choose to home school privately.
Finally, rather than depending upon the state to solve our problems, we trust God to meet our needs according to His riches in glory. We can take confidence that God has ordained parents to train and teach their children. He loves our children more than we do and it is His will that we not fail in this calling.
When we trust God rather than the state, and when our children see how God works to meet our needs each and every time, it has the long-term effect of building their faith and trust in God as well. Our goal as home-schooling parents should be not only that our children home school, but their children as well. This will only happen if we remain dependent upon God and not the state.
Dependency on the state brings vulnerability; independent responsibility with the recognition of our true dependency on God brings strength, which sustains. What better testimony can we give our children?
Mike Smith is the president of Home School Legal Defense Association.