Super Science At Home: No Textbook Required, Part 2
Lori M. Henry

Contributing Writer

2006

1 Mar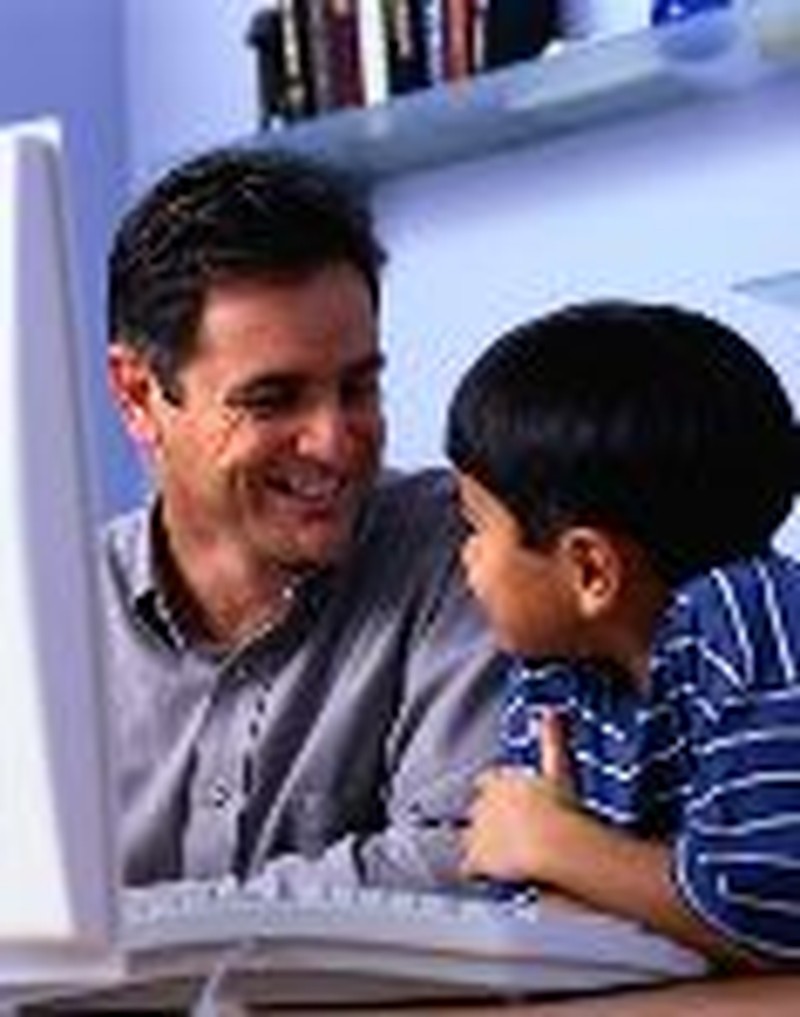 Albert Einstein said, "The most beautiful thing we can experience is the mysterious.  It is the source of all true art and science." Mystery and discovery invite interest and learning, but textbooks are filled with answers and facts. Let's continue exploring our super suggestions for supping up your science at home, no textbook required.

5. Start A Collection

During our summer vacation to Florida, I saw one of the most spectacular sights I've ever seen.  The water was a deep aqua-green and clear all the way to the bottom!  We could stand in chest-deep water and see large seashells on the ocean floor.  We dove for hours and collected bagfuls.  Our shell collection was started, and we have a wonderful reminiscence every time we look at them! 

There is a tremendous variety of options for making collections.  Insects, leaves, nuts, seeds, pressed flowers, rocks, feathers, types of wood, and fossils are all possibilities.  Once your child is familiar with the common items for collections, he will know when he's found something rare or special.  In addition, special collection boxes can be purchased or made to display their collection, decorate their room, or delight your company.

6. Science Sights and Sites

Of course, the number one destination for homeschoolers needs to be the local public library.  Our library has many fun experiment books and project ideas for just about any science subject.  There are biographies of scientists, field guides, and easy-to-read resources.  Some libraries offer DVD's, videos, computer games, and even items like magnet kits or educational games.  If you have a university near you, check to see if they have an educational resource center open to the public.  Many universities loan curriculum, games, posters, and equipment such as microscopes, balances, and even laptop computers. 

Another great activity is a field trip, but I caution you about going with a large group of children.  I have found that small groups lend themselves to more apt questions and deeper understanding of the subject.  Most adults love to talk about their work, and don't mind expounding on the subject with an interested and informed listener.

Options for science field trips are the obvious stops like an aquarium, planetarium, zoo, caves, or a hands-on science museum.  But have you considered a recording studio, your optometrist's office, or the forensics lab at the police department?  While studying rocks, visit a mine, a quarry, and jewelry store.  Companies that develop scientific or medical equipment often have research and development labs.  One of our most informative field trips was to our local waste water treatment plant where we learned that the number one waste product removed from the water is multivitamins!

Lastly, there is a vast array of science sites on the Internet.  The Weather Channel and NASA have sites for kids.  Also, hands-on science museums across the country have websites, as well as scientific companies.  Curriculum publishers and catalog suppliers often have newsletters, science projects, and science website links that are kept up-to-date.   Used as a supplement to, and not a substitution for, science experiences, science sights and sites can stimulate your scientific knowledge and fun.

7. "Fourteen Experiments Using a Pack of Gum"…Science Kits for Everyone

For those who don't know what slime is made of, or don't have time to collect scads of random watchchamacallits, or are not willing to look up the chemical composition of a magic marker, you are in luck!  There are packaged science kits that have done the looking up and collecting for you.  Would your child like to build a binary robot, make perfume, or hatch butterflies? There are kits designed to help him do so.  There is a kit for every possible science project, for all ages, skill levels and price range.  When it comes time to dissect their first frog, there's even a kit for that! 

 8. Invite Over Some Friends

If you are going to go to the trouble to gather up a bunch of materials to build bird's nests with your feet (see science suggestion #4 in Part 1 of this article), you might as well have witnesses!  One of the most successful things I have ever done is invite our homeschool friends over to join in the fun, and take pictures.  One time when my children were studying wind and weather, I invited over a bunch of friends to make homemade kites.  After the lessons and the construction, we went to the local park and let 'em fly.

Another nice way to do science projects with friends is to join competitions or, when they're a little older, go to science camp.  Science Olympiad has teams for all ages, with regional and state competitions held every year.  Host or sign up for a science fair or project fair and show your stuff.  Lego has teamed up with FIRST (For Inspiration and Recognition of Science and Technology ) to help children ages 9-14 learn engineering, technology and problem-solving skills by building robots that meet a yearly theme's objective in a real world context.  Schools and museums host science camps and workshops during the summer months or on weekends.   Lastly, hands-on science museums will offer "homeschool days" in which homeschoolers can get in free. 

Exploring science with your friends is one of the best ways to build memories and share a few laughs, and if you're lucky, you might even learn a thing or two.

9. Un-ADULT-erated Joy

After the savvy homeschool mom puts all the time, creative energy, and money into giving her children fantastic science experiences, there will come that heartbreaking moment when your junior high student will announce, "I can do it myself."  That is when you know you've provided all the tools and laid all the necessary groundwork for hours of un-ADULT-erated joy. 

Because the books for junior high students have projects that are so much fun, and your older child can handle complex experiments independently, all you will have to do is stand at the ready with the fire extinguisher.  After years of generalizations, your student is ready to get specific and dirty.  It's time for him to narrow his field of study to delve more deeply than ever before into areas of interest. Your investment in science materials will expand to real tools, real chemicals, and real specimens.  Older students can now become collector extraordinaire or engineer extraordinaire or inventor extraordinaire, or whatever else he chooses. 

Science should be all about movement, fun, experiences, wonderment, discovery and joy…oh yeah, and learning.  Science teaches us about the world God created, and in so doing, teaches us about the Creator.  "For His invisible attributes, namely, His eternal power and divine nature have been clearly perceived, ever since the creation of the world, in the things that have been made." (Romans 1: 20)  Simply put, if you want to know God's attributes and nature, study nature and its attributes. God's nature and attributes cannot be limited to a textbook and an Internet simulation.  Experience science and you will experience God. 

Author's Note:  We DO use textbooks in our home for science beginning in junior high, and continuing through the high school years.  I'm not trying to dissuade readers from using textbooks, or suggesting that those who do aren't providing an adequate scientific education.  These suggestions can either be used as alternatives to or supplements for a traditional textbook approach.

Lori is the wife of a very supportive husband and the mother of three terrific teens, who were all completely home educated.  In her forthcoming book, Growing Together, Lori shares what God and the kids have taught her about homeschooling.  Lori is also a powerful speaker giving insight, inspiration and challenges from God's Word.  You can contact her at realmom007@yahoo.com.