The Christmas Cello
Timothy Palla

Contributing Writer

2006

25 Dec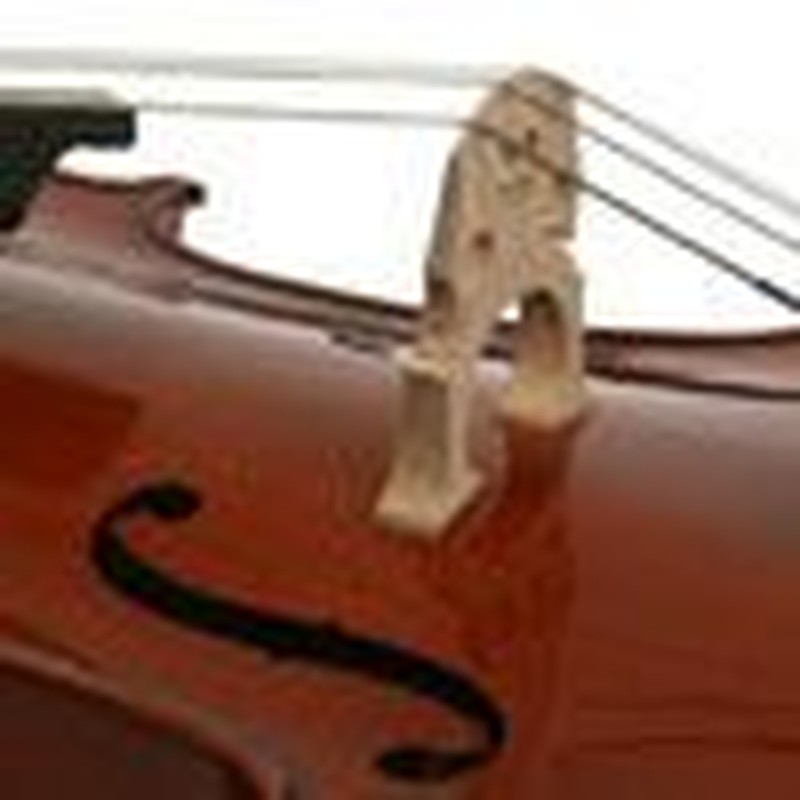 One autumn morning I was visiting our local music store and noticed a cello next to one of the show cases. It was beautiful. I mentioned to a friend of mine at lunch that day that I was thinking about buying it. My son, Dane, was already playing the violin and two more were taking an interest-- perhaps we could have our own string quartet. I had played the cello as a young boy in grade school, surely it would be easy to pick it up again.
On the Sunday morning before Christmas, my congregation presented me with a beautiful new cello I couldn't believe my eyes. Soon I was gathering as much information as I could find: sheet music, internet print-outs, vintage cello lesson books, and anything else that looked like it would help me become a talented cellist. The first lesson I learned, though, was that all the stuff could not help me re-learn to play that beautifully lacquered noise box. Unlike riding a bike, it didn't all come back to me. This instrument screeched, squawked, and scratched on every nerve. At times I would be so frustrated that I would vow to put it away and never bring it out again.
One day an article appeared in our local newspaper that caught my attention. It was about a woman in a nearby community who played the cello. My wife and I invited her over for an evening meal with hopes that she would offer me some instruction and a few encouraging words. I was full of confidence as I warmed up on a few scales and then made a sappy attempt to impress her by playing an old hymn. When I was through, she graciously smiled (I think) and gave me this counsel: "Keep practicing"
Learning to play an instrument was different when I was a child: I didn't know what good music was supposed to sound like. I didn't know if I was flat or sharp or if my vibrato was right or wrong and, as a child, I really didn't care. But now-- an adult pianist, organist, and vocalist-- I knew what decent music was supposed to sound like. And no matter how I tried, I could not create an acceptable sound between that crop of horsehair and those four steel strings. My vain struggle to be a consummate cellist was about to end in defeat.
One day, in desperation, I prayed and asked God for wisdom. "Lord, I want you to be pleased. I know what this instrument is capable of producing and I want to glorify you with it. My desire is not to be famous. Just let me play for you. Let me express my love to you as I worship you with my heart, mind, and hands. I can't do it with out you. Father, show yourself strong in my hideous weakness and increase my skill for the praise of your glory."
I committed myself and that uncooperative cello to the Lord and, once again, set my hands to work. With renewed zeal, my attention was now on giving the Lord my best; henceforth, my best would require some discipline and labor. Soon, practice sessions became more frequent and I became more sensitive to bowing and fingering techniques. I practiced every time my wife and kids went to Wal-Mart, the grocery store, or the library. I played until my fingers hurt, my arms went numb, and my ears bled--well, almost.
Soon, the Lord was bringing certain Scripture passages to my attention. They motivated me to push myself harder, listen more intently, reevaluate my work, and raise the quality of my skill.
II Samuel 24:24b ...neither will I offer... unto the LORD my God of that which doth cost me nothing.
Psalm 33:2-4 Give thanks to the Lord with the lyre; sing praises to Him with a harp of ten strings. Sing to Him a new song; play skillfully with a shout of joy. For the word of the LORD is upright; and all His work is done in faithfulness.
Psalm 150:4b "...Praise him with stringed instruments..."
As I took the step of faith to give Him my best, I accepted all the necessary pressure He would place on me. It was not an easy task. It didn't happen overnight The Lord used that cello to reinforce a very important lesson: the more knowledge, practice, discipline, and passion I put into my work, the better my skill became
This same principle can be applied in the realm of homeschooling. As parents, it is our duty to lead our children to love the Lord and worship Him with all their heart. There is but one way to bring this skill to its full maturity: "keep practicing" It may seem difficult at times--even fruitless, but there are no shortcuts to developing a passion for worshipping and serving Jesus Christ in our children The Scriptures show us what righteousness looks like. Now commit your parenting skills and your offspring to Him and "set your hands to work." Don't lose hope and don't quit.
My Christmas cello was a perfect gift. It encouraged my personal discipline in a variety of ways. I will forever appreciate my congregation's discernment to give such a wonderful gift. May you recognize the powerful instruments of worship God has placed in your own charge... they are your very own gifts from the Lord. Be faithful to lead them in the holy way. Practice, practice, practice. In so doing, you will develop your own spiritual skills and make them all they were meant to be.
-----------------------------
Timothy Palla pastors Fairview Baptist Church in the Lucasville/Minford area of southern Ohio. He and his lovely wife Jennifer have been homeschooling for over thirteen years and have five children: Drew, Dane, Aidan, Ethan, and Meghan. You may contact him at tpalla@rocketmail.com. Find more homeschool encouragement at Tim's blog:  Homeschooling--and thankful for it!