The Crucible of Family Conflict
MaryAnne Moran

Peacemaker Ministries

2002

25 Feb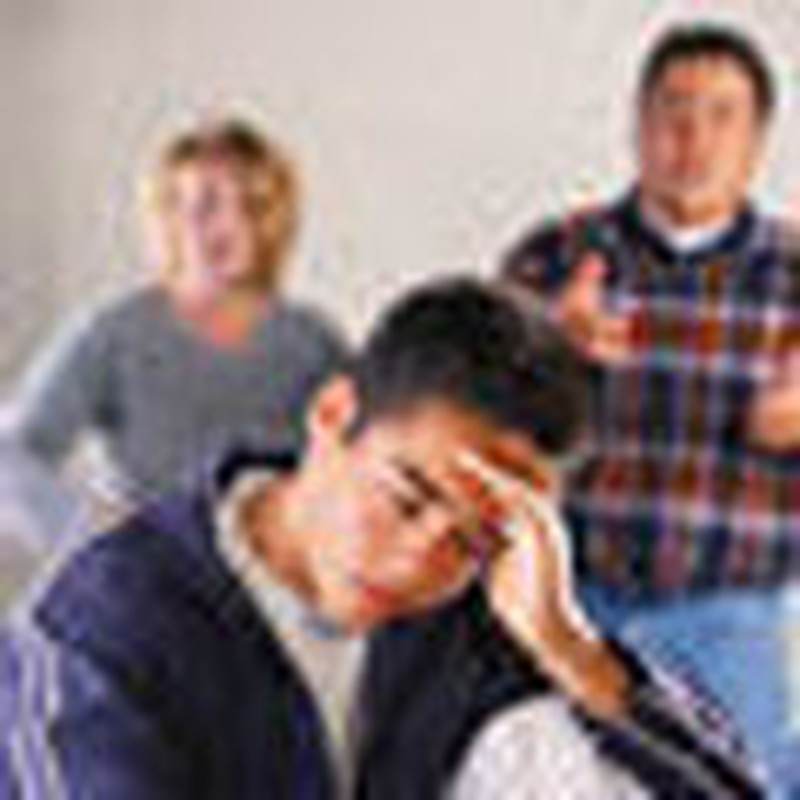 "Consider it all joy, my brethren, when you encounter various trials." James 1:2
Another day, another argument! Yes, there have been a few days of stress-free bliss in our home-schooling household over the years, but unfortunately, the members of our family are experts at conflict. I can't wait until we are experts at conflict resolution. That is a goal we are pursuing.
What was it today? Mom wanted breakfast finished on time, but there were stragglers. Mom wanted schoolwork started on time, and she was miffed that her expectations for completion of Monday's assignments weren't realized. Mom knew she wasn't asking too much, but she also recognized that she asked with the familiar edge to her voice that signaled her intense displeasure at so many dashed expectations. Yes, there would be repercussions. The children rose to Mom's disappointment and frustration with creative excuses that were designed to diffuse the situation. Their excuses were curtly rebuffed, voices were raised, and angry words bounced around inside the house. The war of words had begun.
As parents, we want peace with our children and between them. When we don't have peace, we feel like failures. But there is good news for us! We can discard the notion that conflict is evidence of our failure or defeat as parents. Rather, conflict in our lives can be a reminder of God's love for us, and His commitment to transform us. Jesus Christ doesn't leave us in this condition! The stresses and strains of parenthood painfully draw us toward repentance and change. His primary goal is the transformation of our hearts and then the hearts of our children.
God uses the crucible of family conflict to accomplish this goal. He turns up the heat under our families to let the impurities in each of us rise to the surface. It can be messy, but God uses this refining process to show us what we're made of. Learning to rightly respond to our own sin and our children's sins compels us to go to Christ for help, for healing, and for restored relationships. Learning to deal biblically with conflict in the family is the way to release our children into the world as peacemakers for the great Peacemaker.
James wrote, "What causes fights and quarrels among you? Don't they come from your desires that battle within you? You want something but don't get it. You kill and covet, but you cannot have what you want. You quarrel and fight. You do not have, because you do not ask God" (James 4:1-2). In a family, where individual desires often compete and remain unfulfilled, frustrations and tempers can rise to a boil. Because of our close emotional and physical proximity, we let our offenses add up. Then, in the privacy of our own homes, completely free from the inhibiting influence of public disapproval, we freely express our intense displeasure with each other.
But conflict in our homes provides us with continuing opportunities to glorify God, by taking our sinful hearts to the Cross in humble repentance. As parents, we must see our short tempers, our selfish demands and our disrespectful way of speaking to our children as sins. The Cross of Christ is the place where we leave our sinful behavior, accept His atoning sacrifice and powerful grace, and model this walk for our children.
At the beginning of his letter, James encourages his readers with these words: "Consider it pure joy, my brothers, whenever you face trials of many kinds, because you know that the testing of your faith develops perseverance. Perseverance must finish its work so that you may be mature and complete, not lacking anything" (James 1:2-3).
Our goal in raising our families should not be the creation of a stress-free home. Growing in love and maturity are God's goals for our families. The stress you are experiencing, the conflict in your family, the pain in your stomach or head, the confusion and despair you feel so often, may be the very fire that God is using to refine you and your family. Don't waste your trials or His heat!

MaryAnne Moran and her husband Paul, live in Sarasota, Florida, with their four very verbal home-schooled children, ages 17, 14, 11 and 8. Their home has been Christ's school of discipleship; MaryAnne and Paul have learned their hardest lessons right along with their kids. The Morans were speakers at Peacemaker Ministries' 2001 Annual Conference.We would be happy to receive your feedback about this article. Please e-mail us at mail@HisPeace.org.
This article in its entirety, without changes, may be photocopied, re-transmitted by electronic mail, or reproduced in newsletters, on the World Wide Web, or in other print media, provided that such copying, re-transmission, or other use is not for profit or other commercial purpose. Any distribution or use of this article must set forth the following credit line in full at the conclusion of the article: "© 2002 Peacemaker® Ministries, www.HisPeace.org. Reprinted with permission." Peacemaker Ministries may withdraw or modify this grant of permission at any time.