The Rewards of Volunteering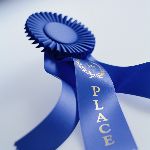 The Congressional Award Program is about challenge.
The award offers young people the opportunity to set personal goals and achieve them. Any student from age 13-½ to 24 years old can register and set their own goals in four areas: Volunteer Public Service, Personal Development, Physical Fitness, and Expedition/Exploration. Even special needs children can work towards goals within their scope and ability and receive awards.
There are six levels of awards: Bronze, Silver, and Gold certificates and Bronze, Silver, and Gold Medals, each requiring a specific number of hours committed to the four areas of development.
This program requires an advisor (someone overseeing the whole program) and validators (knowledgeable adults to verify goals and accomplishments). Since a collection of unrelated volunteer service activities are not acceptable, we legally incorporated a group, to oversee all volunteer projects for its members, thus was born Georgia Teen Service Organization. For Personal Development activities, some of the teens built our website (www.gateenservice.org).
We have so much fun on our volunteer days! We've worked with Habitat for Humanity, The Red Cross, Hands-On Atlanta, Operation Christmas Child, Miracle League (special needs baseball leagues), senior citizens homes, one-on-one with special needs children, local libraries, Clean-Up America and more. We've helped build houses, re-barcoded library resources, planted trees, painted fingernails for bedridden senior citizens, worked with autistic children, taught swing-dancing at a senior citizen home, entertained crowds with singing and other fun activities. Wherever we work, we are asked back, because we work hard and still make it fun.
For personal development, we worked on our acting, modeling and auditioning skills. We had professional headshots made, took public speaking classes, auditioned for movies (and got roles!), and modeled in fashion shows. Setting goals helped us focus our energy on what we really wanted to accomplish, and it was exciting and rewarding to achieve them.
For physical fitness, though the goals must be noncompetitive, students can set goals in competitive sports or situations. The goals must be measurable – shorten running time, swim faster, increase stamina, or lose weight – and recorded with time sheets, photographs, journal, diary, or by other means.
To achieve our fitness goals, we worked out every day at the gym, swimming, lifting weights and running. We gained speed, added muscle and lost weight!
Expedition/Exploration is a challenge through an interaction with the wilderness or by immersing yourself in an unfamiliar culture. Some students have lived on Amish farms for a week, others have spent the night in the woods. For our Gold Medal, we planned, prepared and spent a week in Costa Rica, immersed in the culture – without our parents or family. We brushed up on our Spanish, researched the culture and climate, and were amazed to see monkeys swinging in branches outside a zoo!
President's Student Service Awards
The PSSA's are a White House initiative to recognize K-5 through college students for outstanding community service in a 12-month period. Students must be nominated by a school or organization, not by a parent. If you incorporate a group to cover the volunteer time for the Congressional Awards, that organization can nominate the students, and the same volunteer hours can be used for both award programs.
Fund-raising, school and church activities are not acceptable volunteer time for either awards – unless they service the community at large. There are two levels of PSS Awards: Silver and Gold. The Silver Award requires 50 hours of volunteer time, 100 hours is required for the Gold Award.
The PSSA also can lead to scholarship money. Since the governing body works through local schools to choose qualifying students to receive the money, at this time, you can approach your local public high school about sponsoring your homeschooled student for this scholarship. Another avenue is to approach a private high school about sponsoring and selecting your 11th or 12th grade homeschool student for a scholarship.
An awesome part is that all medals from the Congressional Awards program are awarded through your Congressman. For us, the exhilaration of accomplishment was enhanced by the thrill of receiving the Silver Medal and two Gold PSSA's from our Congressman who was familiar with and favorable towards homeschoolers.
To find out more or register for the Congressional Awards contact them at: www.congressionalaward.org. The Congressional Award Foundation, PO Box 77440, Washington, DC 20013. 202-226-0130
The PSSA's contact information: http://www.cns.gov/challenge/ or 
http://www.student-service-awards.org/ or 1-866-545-5307 or President's Volunteer Service Awards, c/o Points of Light Foundation, 1400 I Street, NW Suite 800, Washington, DC 20005.
---
Published in The Mother's Heart magazine, a premium online publication for mothers with hearts in their homes. Visit 
www.The-Mothers-Heart.com
 for more information.
Chantelle Wright
is a homeschool graduate in her junior year of college. She teaches voice lessons to homeschool students, works for a statewide political campaign, and also raises chickens. Visit 
www.Chantelle-Wright.com
.