The Sacrifice of Praise
Nancy Carter

The Old Schoolhouse

2009

2 Mar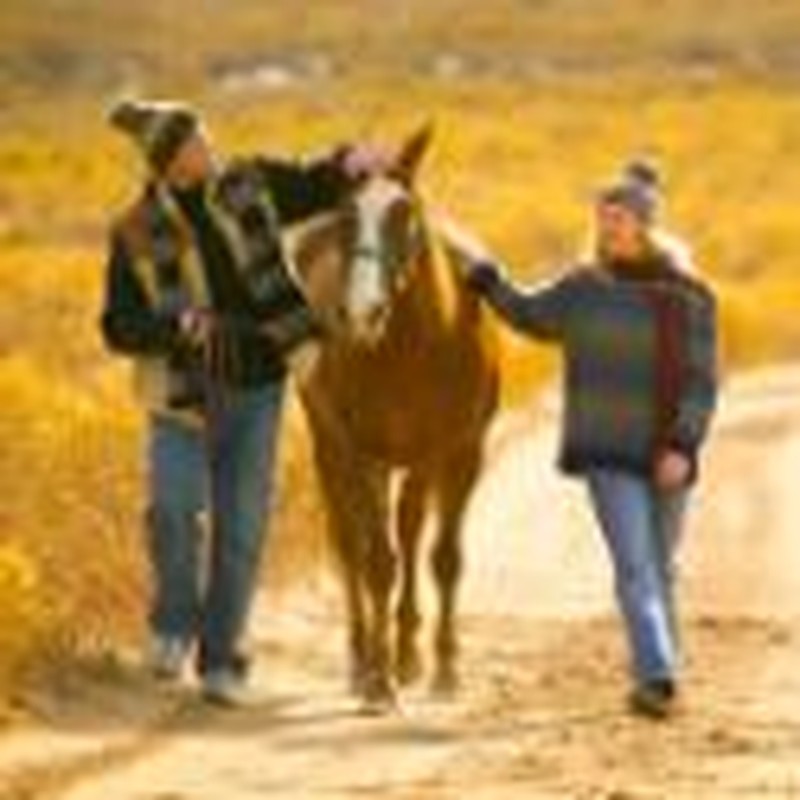 "By him therefore let us offer the sacrifice of praise to God continually, that is, the fruit of our lips giving thanks to his name." (Hebrews 13:15)
Well, it's been a few trying months on the Carter Farm. It seems we've been going through a season of loss. We lost one of the little lambs that I wrote about in our last issue, had predators wipe out all of our baby chicks and steal our eggs, and have battled to keep any piece of lawn equipment running all summer. It's been rough, folks. And I wish I could tell you that I've handled it all with strength and grace, but instead I have to be honest and tell you that it's torn me apart.
It's made me question what in the world we're doing on this farm, what business we have trying to take care of animals, and why we're spending so much money when we just keep failing. And don't even get me started on all of the projects around here waiting to be done!
Or the amount of money those projects require.
Or the time.
Or just how busy I already am and how I certainly don't need one more thing to manage.
Because I can so go there. But it's not a really fun road to travel, you know.
Does that ever happen to you? Do you go down that road when you can't seem to juggle all that's on your plate? Do you wonder if you're doing enough book work with your kids? If you're reading enough to them? If it's all your fault for not making them brush their teeth better when they have cavities? How about when the kids fight with each other; does it make you wonder if you've been too lenient or too strict?
I think everyone deals with those types of feelings, even homeschool moms. Face it; with husbands, kids, laundry, cooking, cleaning, paying bills, making doctor appointments, and teaching on top of that—we have a lot on our plates.
Yet, instead of throwing a world-class pity party or beating ourselves up with the coulda, woulda, shoulda's, I think there comes a time for the sacrifice of praise: the kind where you bite your lip when you're tempted to beat yourself up because the house is a wreck, the math lesson is a flop, or the garden is lost among the weeds, and you turn your thoughts to God.
Romans 12:2 reminds us, "And be not conformed to this world: but be ye transformed by the renewing of your mind, that ye may prove what is that good, and acceptable, and perfect, will of God."
It's not easy. (Boy, it's not easy.) We have to renew our minds—day by day, hour by hour, and sometimes even minute by minute! But I think that that's why it's called a sacrifice. The sacrifice you're making is to not dwell on the negative. Not even about yourself! Scripture tells us in Zephaniah 3:17, "The Lord thy God in the midst of thee is mighty; he will save, he will rejoice over thee with joy; he will rest in his love, he will joy over thee with singing."
I figure if He can rejoice over me with all of my shortcomings, that is something to praise. He is someone to praise. Second Corinthians 12:9 says, "And he said unto me, My grace is sufficient for thee: for my strength is made perfect in weakness. Most gladly therefore will I rather glory in my infirmities, that the power of Christ may rest upon me."
He truly is a wonderful Savior, Creator, our dearest best Friend, Provider, Comforter, and Shepherd Who guides us. He wants us to be trees of righteousness that will glorify Him.
"To appoint unto them that mourn in Zion, to give unto them beauty for ashes, the oil of joy for mourning, the garment of praise for the spirit of heaviness; that they might be called trees of righteousness, the planting of the Lord, that he might be glorified." (Isaiah 61:3)
Have you ever heard of this saying: "Today's mighty oak is just yesterday's nut that held its ground?" Well, even when things are rough or kind of nutty, you just have to hold your ground and offer up the sacrifice of praise. His grace will take care of the rest!
Published on March 2, 2009
---
Nancy Carter, Editor of The Natural Schoolhouse column and The Homeschool Minute E-Newsletter, is a home-steading, homeschooling wife and mother of three sons. Her family enjoys a lifestyle of learning on their farm in Kentucky. Read all about their "Lessons Learned on the Farm" at www.HomeschoolBlogger.com/tn3jcarter.

Copyright 2008 The Old Schoolhouse Magazine, LLC
www.thehomeschoolmagazine.com
This article originally appeared in the Fall 2008 issue of The Old Schoolhouse Magazine.
Reprinted with permission from the publisher.