Travels with Mom
Terri Camp

Home school author and mother

2002

13 Dec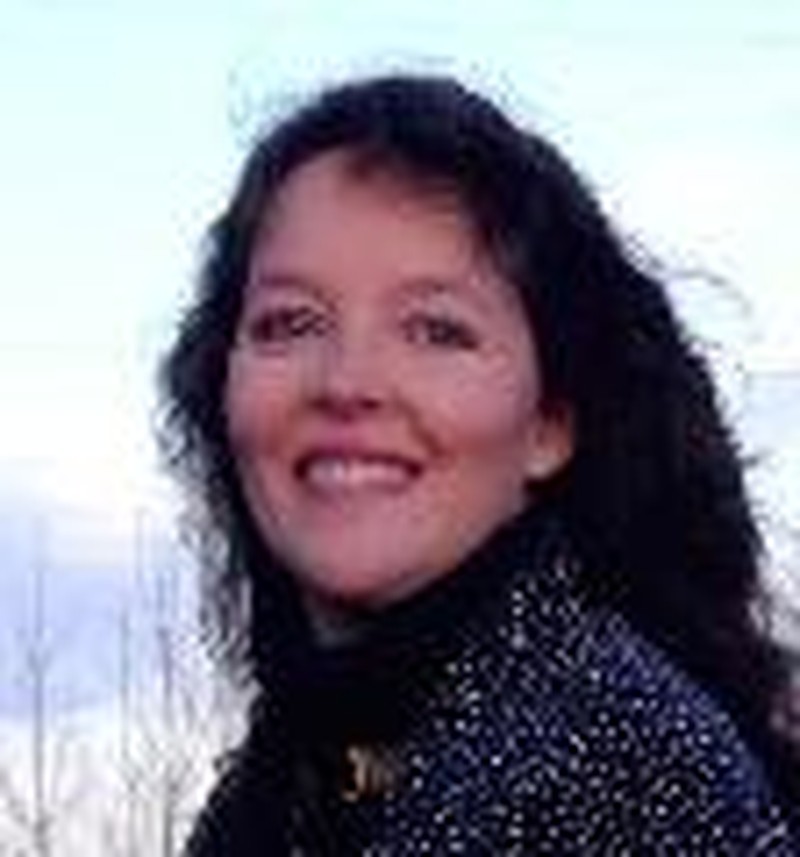 Growing up in a home with divorced parents was extremely difficult. However, one of the advantages, if you can call it that, is the closeness I developed with my mom as we struggled through many things.
There is a particular growth and love that can develop when you don't know where your next meal is going to come from, or when you aren't sure you will be able to have electricity on Christmas Eve to light the little tree you've managed to scrounge out of the garbage. Sometimes, that is what life for us was like. I would often hang out at the bowling alley where my mom worked just to have time with her. She sacrificed much of herself to raise me.
For several years we lived together. Mom enjoyed traveling so she would often take off on a journey. Sometimes she would take me, sometimes she wouldn't. When we did travel together we always enjoyed each other's company.
Mom let me do a lot of things that she shouldn't have let me do because she wanted me to like her. Discipline was not her forte. Threatened with being kicked out of school for not attending enough, and a life that seemed to be heading in the wrong direction, I made the decision to begin turning my life around. I moved in with my dad who was a stronger disciplinarian. 
For years my mom saw herself as a major failure in raising me. 
Many years have passed since leaving home to venture out on a new direction. There were many hurts and a lot of pain associated with my decision to leave. These pains and feelings of failure were sometimes debilitating to my mom.
It wasn't until I began having children that I realized the pain a wayward child can inflict on their parents. I could never really tell my mom how sorry I was for the things I did while in her home. Once my own children came along, we rarely had time to spend alone together. 
Recently however, we have once again grown closer to each other. I attribute this mostly to the presence of the Lord in my life, as well as in hers. My God heals hurts!
Not long ago I invited my mom to a Women of Faith conference held in my state. We had a great time together in our hotel as well as on the drive to and from the conference.  It didn't seem to be enough though, and we longed for more intimate fellowship with each other. Mom offered to go with me on a nine-day book tour. Once again it was just the two of us. 
I must tell you, my mom always had a knack for embarrassing me. And she still does on many occasions. Being a former truck driver, my mom still enjoys getting on her CB radio while driving down the road. I awakened from my slumber to hear my mom on her CB telling someone all about me! 
Here she was telling people she never met and didn't even have a "real" name that I was this famous author who writes books for women. I know I turned four shades of red as I reminded her that I am NOT famous! 
My mom needed help with the lock on the back of her van so she agreed to meet this truck driver at a restaurant. I stood with my cell phone poised to dial 9-1-1 just in case this guy turned out to be weird. He and a friend of his came to our aid. It turned out that "Daydreamer" and "Mountain Man" were actually Christians. My mom ended up selling them a couple of my books. I was totally embarrassed. But she didn't seem to care, just as I don't really care when I embarrass my children. I learned that not all truck drivers are bad. I guess I knew that already since my mom was once a driver herself.
Mom got to watch as women ministered to one another at one of my talks. She was able to meet many Christians on our journey, as well as experience wonderful the wonderful Christian hospitality of families who love the Lord. 
It was unmistakable that the love of Christ permeates the lives of many people we met on our journey. 
We spent many evenings talking of the Lord. I shared with her for the first time how I came to know the Lord as Lord of my life. She in turn shared with me how much she has seen me change over the years, thus attributing it to the influence of the Lord in my life.  She also told me how much she has seen my husband change and knowing now that is also because of him now following the Lord.
A lot of healing took place in our lives together. I'm so glad the Lord enabled us to spend a great deal of time together. 
One of my mom's final comments to me was that the time spent with me was the most spiritual and uplifting week she had ever experienced in her life. My prayer before leaving on the trip was that the Lord would be revealed through me. He answered my prayer in a powerful way and helped to restore our relationship.
 
Listen to Terri's weekly broadcast for home schoolers at  www.thepathhome.com 
In addition to devoting herself to her husband and the eight children she home schools, Terri also enjoys writing and speaking to offer encouragement to women in an effervescent, humorous way. Visit her Web site at www.ignitethefire.com or e-mail her at terri@ignitethefire.com