Unit Study: What's Your State History?
Karen Lange

Home School Enrichment

2010

13 Oct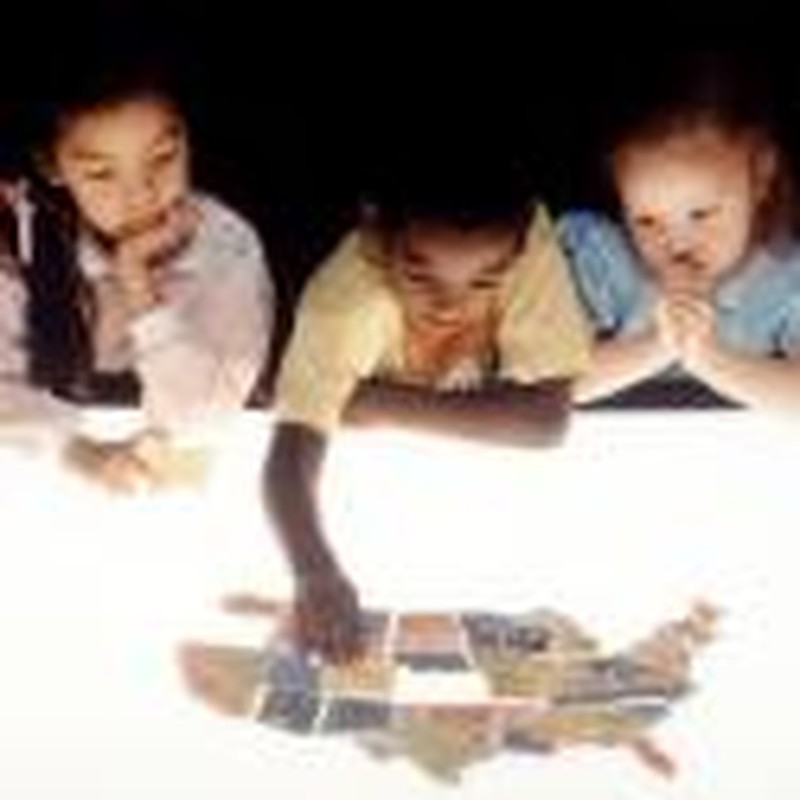 Before my three children graduated homeschooling, I loved using unit studies. One of my favorites was the state unit study. It is a good project for any grade, but many curriculums and schools cover state studies in fourth grade. In addition, some schools now include a semester course of state history and government as part of a high school curriculum. A state unit study can satisfy social studies requirements and is a nice addition to a portfolio.
The following state unit is one I wrote for use with my children. I also used some of the ideas and activities for our learning co-ops. Feel free to use these ideas to facilitate and customize your own study. I've included project and resource suggestions for history, geography, and other subjects. While written for high school students, these ideas can easily be adapted for elementary grades or for studies of other countries, and they are suited for individual or group study.
Art/Music/Culture
Research your state's cultural heritage.
Check out activities for the arts available around the state.
Visit an art museum or gallery: many feature local artists.
Attend a concert, a play, or a battle reenactment or encampment.
Get involved with a historical group.
Create a travel brochure or poster.
Photo-document your research activities and create a collage, scrapbook, or journal.
Check out the state bird, flag, flower, motto, seal, and song—and create your own if you don't like the existing ones.
Most state and local colleges offer interesting events and exhibits featuring local artists, musicians, theater groups, and speakers. Attend one or more.
Geography/Map Skills
Research and create maps with features such as topography, climate, population, industry, agriculture, historical sites, your local county, routes to places of interest, or comparison/contrast maps comparing a previous century to today.
Study the state's natural resources.
Government
Research state government and its law-making and justice procedures.
Interview a local government official, legislator, or law-enforcement officer.
Visit the capital or county seat, find out what local courts are open to the public and attend a session, or attend public meetings with interesting or controversial topics.
Get involved with a homeschool mock trial team. Contact your state or local support group to locate one.
Research and conduct a mock town council meeting with other students, debating topics such as wetlands development or other relevant issues.
History/Social Studies
Research state and local events of interest.
Visit state museums, parks, and historic sites.
Make a state timeline.
Research the development of industry and population.
Research the state's role in the Revolutionary or Civil War and other events.
Ask and explore: what Native American or other cultures were part of the state's early history?
Find out what inventions by state residents contributed to the growth and development of the state and of the United States as a whole.
Research family life during a specific period and find out what someone your age would do with his or her time and how life would be lived—hobbies, styles of dress, food and shelter, etc.
Hold a history fair with other homeschool students to share your research. Include period dress and cooking where possible.
How your state was founded still impacts it today. Consider the following questions:
What are the cultural origins of the state's founders?
Is this culture reflected in the population today?
Do you think the vision the founders had is still intact?
Would the founders be pleased with the progress the state has made since that time? Why or why not?
Language Arts
Write to famous people, sports figures, or legislators from the state.
Imagine you are interviewing a figure from the state's past. What would he or she say? Write it up as an interesting article or story.
Keep a journal of interesting sites, events, and people from around the state.
Create a mock advertisement or radio ad for the state tourism department.
Interview interesting people from your area or write about current state/local events. Submit it in article form to a local paper. You never know—they may print it.
Create a current-events scrapbook.
Write a children's short story or tall tale about a local historical event. Share it with a co-op or homeschool group.
Using ideas in this unit, write a report, or choose and write one type of essay: cause/effect, compare/contrast, persuasive, or personal.
Math
What are the dominant businesses and industries in the state? Find out the percentage of jobs and revenue they bring into the state.
Follow local and state business stocks and create an imaginary investment portfolio.
Visit the tax office to find out how local tax dollars are spent.
What careers are students interested in pursuing? What are the current local or regional wages for those types of jobs?
Create a budget based on those wages, factoring in local living expenses.
Science
Visit a state science museum, observatory, or botanical garden.
Check out local or state park nature centers; most have programs for students of all ages.
Volunteer at a park, zoo, or nature center.
Attend an astronomy group's stargazing events, join a birdwatching group or photography club, hike nature trails, or go on a fishing trip or whale watching tour.
Research the effects of building and industry on the environment and wildlife.
Are there any endangered species in your area? Find out how they became endangered and what efforts are being made to preserve them.
Research the impact regional weather and climate has on residents, animals, and the environment.
Volunteer Work/Humanities
Volunteer for local charities such as a food bank, Habitat for Humanity, or a soup kitchen.
Find out how these organizations raise funds to support their efforts. Is there any way that homeschoolers can aid their efforts.
Organize a group of homeschoolers to conduct a food or clothing drive or a fundraiser for charity.
What issues unique to your area do residents face? For example, is the area dependent on seasonal tourism, casino industry jobs, farm or factory work? How does this affect the residents as consumers and taxpayers? How does it affect their general lifestyle?
Resources
Search the Internet.
Visit the local library or bookstore for texts, videos, and maps. Libraries often have separate sections reserved for state books and resources.
Visit the County Chamber of Commerce or Visitor's Center and check out state and local historical sites, groups and societies. They have maps and pamphlets with guides and/or historians available for programs, field trips, and general info.
Switched-On Schoolhouse State History Software, available for all 50 states. Alpha Omega Publications, 804 N. 2nd Avenue E., Rock Rapids, Iowa 51246, 800-622-3070
Other curriculum suppliers carry books, videos, and resources with state information.
*This article published on October 13, 2010.
---
Karen Lange
is a still a homeschool mom at heart, even though her three children have graduated from homeschooling. She is a freelance writer and speaker and an online writing instructor for homeschool teens. Visit her Web site at www.hswritingcoop.bravehost.com, or e-mail her at
writingcoop@yahoo.com
.
Copyright 2010. All rights reserved. No part of this material may be reproduced in any form without prior permission of the author, Karen Lange.
This article was originally published in the May/Jun 2009 issue of Home School Enrichment Magazine. Sign up now to receive a FREE sample copy! Just click here: http://homeschoolenrichment.com/magazine/request-sample-issue.html