Victims of the Evolutionist Thought Police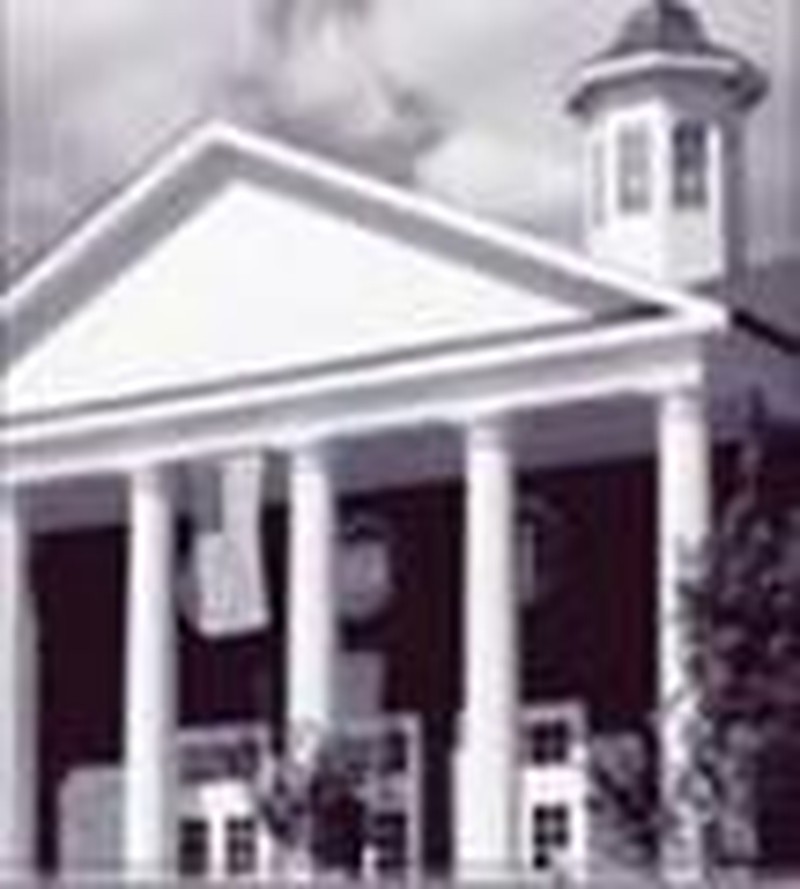 Patrick Henry College attracted national attention before we even opened our doors in September 2000. An academically elite college with a strong Christian worldview and a special connection to the home schooling community placed us in the news long before our current accreditation battle hit the headlines.
The American Academy for Liberal Education (AALE) denied our accreditation for the sole reason that we require our faculty to hold to an evangelical Christian worldview- including a view that God created the earth as described in the book of Genesis.
The PHC controversy has spilled over into a general debate over the meaning of academic freedom in the context of religious colleges.
One excellent Catholic college in California, Thomas Aquinas, in its statement on academic freedom notes that the "Christian faith involves undoubting belief in certain assertions" and even has the audacity to assail the dogmatic view that the principle of "free inquiry" can never be challenged. Thomas Aquinas has, in my judgment, appropriate limits on free inquiry. It is accredited by AALE.
PHC was denied.
Southern Virginia University, a Mormon school, requires all faculty and students to adhere to a policy that prohibits disagreement with the LDS church on any matter of doctrine in any course. SVU is accredited by AALE.
PHC was denied.
It is obvious that AALE does not demand that all accredited schools adhere to the absolutist view of academic freedom. In fact, in its accreditation standards it specifically allows religious colleges to place limitations on academic freedom provided that faculty and students are clearly informed of such limitations. There is no question that PHC complies with this notification standard.
Those who assert that Patrick Henry College does not allow a fair study of all viewpoints are simply wrong. Naomi Schaeffer, who made this claim in the Wall Street Journal on May 24, visited two classes-one Bible class and one on state and local government. She has attacked us in print previously based on these two classes. She opines that we do not allow a full inquiry in our yet-to-be-taught biology classes based on this scant evidence. AALE sent an official site visit team composed of three professional educators to fully
review our college. Over three days they visited numerous classes, interviewed students and faculty, and fully reviewed all our governing documents. This team concluded that we indeed meet AALE's standards of free inquiry in a manner consistent with numerous other religious colleges.
Our worldview statement makes it clear that we will require our professors to teach about evolution. There is no legitimate basis for anyone to claim otherwise. Our first biology class will not be taught until next August.
AALE and critics in the media have jumped to opposite conclusions without evidence and without even asking us any questions about the biology course. But our statement is clear-we teach the science relative to all theories while holding to the position that creationism is truth.
So why has AALE chosen to ignore the findings of its own site visit team? We need not guess. AALE has said it clearly, both in our official denial letter and in the press statements of its president in the aftermath.
They want us to limit our instruction in science classes to exclusively teach evolution as the only true scientific explanation of the creation of life. They want us to direct our biology professor (who holds a Ph.D. from the University of Virginia) to deny her own views and teach the dogma that only evolution is science. We would still be in trouble with AALE if we practiced academic freedom in our biology course. Even without our directive, our professor would still teach creationism as truth after examining the evidence of evolution. This is not academic freedom but philosophical meddling by unauthorized outsiders.
Not only are we not a government college-we absolutely refuse governmental funding of any kind. No one, not even an accrediting association, has the authority to tell a truly private college what it must teach as truth.
Before I became PHC's president, I was a constitutional litigator for over 20 years. One of the basic principles of the First Amendment is that there can be no censorship of speech based solely on a disparate view of its content.
Patrick Henry College has been denied its freedom of speech because of the bias of AALE's board due to the religious content of our teaching. While AALE has the right to structure its organization as it sees fit, it has the contractual duty to disclose its rules if it is going to discriminate in this manner. We have paid AALE for an accreditation review and in turn they have promised to follow their own rules, which allow religious colleges to
put limitations on academic freedom.
It is a simple matter of breach of contract.
A full and fair review of all the facts concerning Patrick Henry College shows that we are the victims of the evolutionist thought police. They can't tolerate the idea that academically elite students will study creationist views alongside their own. The insistence on an "evolution-only" approach shows that its proponents realize their pet theory cannot stand the test of free inquiry.

Mike Farris is president of Patrick Henry College (www.phc.edu) and chairman
of the board for Home School Legal Defense Association (www.hslda.org).