What is Your Tarshish?
Marla Nowak

Contributing Writer

2006

26 Jun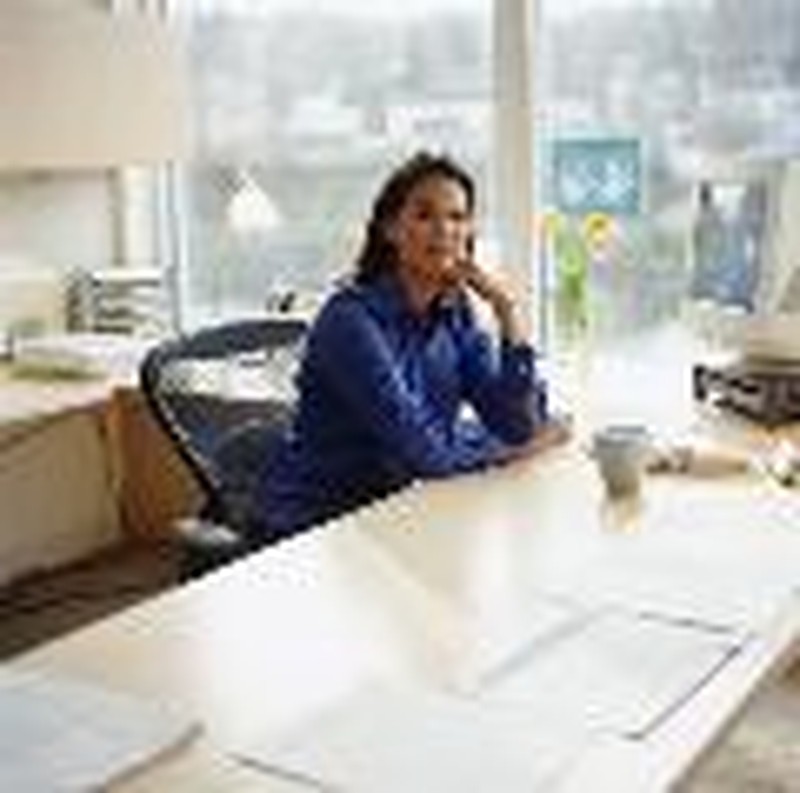 "Now the word of the LORD came unto Jonah the son of Amittai, saying, Arise, go to Nineveh that great city, and cry against it; for their wickedness is come up before me. But Jonah rose up to flee unto Tarshish from the presence of the Lord, and went down to Joppa; and he found a ship going to Tarshish; so he paid the fare thereof, and went down into it, to go with them unto Tarshish from the presence of the LORD."
But I rose up to flee unto Tarshish from the presence of the LORD....
But I fled the presence of the LORD to my house. The window sills are full of ladybugs again. The dust bunnies reproduced. You know how bunnies are. The refrigerator has some mysterious spill down the back that necessitates removing every object from the fridge to clean. The closets-- thus the term closetraphobia. The ironing pile is so old that the wrinkles have become permanent. I don't feel good when my house is out of control, which it is about every day or more. And cleaning is a good wifey, mommy, Godly thing to do. Organization and efficiency are gifts of the God of organization. I know there is a spiritual side to keeping a clean house.
But I fled the presence of the LORD in my book pile. When I catch up I'll be a better wife. In fact that's the title of my newest addition to the reading stack, "How to be a Better Wife." I'll be a better mom too. Oh, I know the children want to spend time with me. First I must finish reading, "Spending Time with Your Children." Definitely the "Educating Mom" book could make me a better teacher. It's necessary to read "How to Know God," so I can know God. I really should preview that classic before I let my daughter, otherwise known as Reader Rabbit, at it. It takes me three times longer to read late at night. But I'll stay up and read a bit more, and then I'll do my Bible study.
But I fled the presence of the LORD with sleep. Just the name alarm clock is so RUDE. Who wants to wake up alarmed? No, I want to flee alarm and wake up in a sleepy peace that says good morning Lord. Besides, child number three woke me last night twice. If I sleep more I won't be grouchy. I'll be a better wife too. I'll be a better servant. I can pray with my eyes closed. Yes. I'm drifting off again. Is this resting in the Lord?
But I fled the presence of the LORD with my friends online. Now Lord, you know Beth, I love her so. Sometimes I need her. And she needs me. You brought our kindred spirits together remember! And we "vent" and "giggle" and you know David and Jonathan were friends. Even more, you know how wise and balanced Beth is. She keeps me grounded. You know I don't get out much. You know how dear she is to me.  Email is a blessing. You know I love words. Robbin, Maria and I are doing a Bible study together. You want me to check in, so we can discuss things, don't you? And you want me to be their friend. Lord you gave us to each other. They inspire me. They are fun, fabulous and so unfluffy. Lord they are incredible women. And maybe I can encourage them. It's a ministry to be a good friend, online.
But I fled the presence of the LORD with....yes it's true, with a snack. The children were in bed. I could actually taste the food. Cookies and milk taste better when you are alone. Everyone needs a little break. I was going to go upstairs to read and pray, but if I made the cookies then we would have a good snack the next day. I threw in wheat germ and some oat bran. It's important we eat the right things. Besides, I had to take something to that meeting. Store bought? No way. That's for sissies.
But I fled the presence of the LORD with shopping. The children grew, again. Not the mall, please not the dreaded mall. I'm just looking on line to catch all the great overstock and clearance sales. Think how much I am saving in money. Think how much time I am saving. If I had to sew all those clothes it would take forever. Not to mention I don't sew. Sewing lessons, going to the fabric store, sewing, and hiding all those pathetic things I made. That would be a waste. I am being a good steward of time and money, that's what.
But I fled the presence of the Lord with the yard. That's right. The yard. It's not like I am a landscaping junkie devoting massive amounts of time and energy. Now that would be a hobby I don't have time for. I just like the grass cut. It needs to be done. And the flowers pinched back. And the weeds in the driveway look bad. It takes the load off hubby when he does not have to do it all. I'm serving him. I'm not neurotic about it. I stopped caring about crab grass years ago. I'm just doing the minimum, even if it is during my quiet time.
But I fled the presence of the LORD with exercise. Now God, I hate the treadmill. I do. It's painful. I see no results. But you want me to be healthy don't you? I need to care for my children. It's supposed to give me energy and relieve stress. I'll do this God, something else for my family. No, I'm not obsessed with it. It's a good habit. Our bodies are temples and my temple is shaking at the foundations. I need to do this.
But I fled the presence of the LORD on that trip. Lord, the relatives....how can I talk about spiritual things with them? How can we do family worship with them? How can I go off upstairs and be spiritual? What a turn off. Is that a witness? I don't want to be weird to them. You said those in your hometown are unlikely to listen. It can be awkward. Of course we listen to teaching tapes in the car on the way. That's pretty good, isn't it?
But I fled the presence of the LORD, playing with the children. It can be very spiritual playing with your children. I talk about You. We are knitting away at our relationship. Last month we played Bible Memory. We made play dough temples once. We demonstrate love and kindness, and I model what a wonderful person looks like... when I'm not being irritated one of them called me a cheater. What kind of message do I send my children when I shut my door, and pray and study and leave them out? That's telling them You are the most important. Oh yeah, You are.
But I fled the presence of the LORD with that movie. It was a good, clean movie. We all need to relax. Nothing wrong with relaxing. It really did not stop me from spending time with you Lord. I meant to spend time with you AFTER the movie. It got so late. Hubby and I needed that time. I worked on schoolwork during part of it. It's not like I wasted my time.
But I fled the presence of the LORD with a grumbling spirit. If not ME, who? Who will solve the problems of the world? Does no one see these things? No one, but me? Who will take care of that issue in the family, at church, with the house? Yes, admittedly I'm a recovering legalist, and yet I long for a fix at times. I don't mean to be reactionary. Hubby is so diplomatic and I am so automatic. It's the way you made me. I just need to work through some concerns.
But I fled the presence of the LORD with school. Lord, technically I got in my quiet time this morn even if it was the abridged version. I never miss Bible with the children. And I do pray during the day when you prompt me. School is important. What should I give up math, reading, history...we don't do a lot of extras. I feel kinda bare minimum some days now. School is a priority. Besides those other children at the homeschool support group know so much.
But I fled the presence of the LORD with daydreams. Oh, wishful thinking. It's not a matter of casting down imaginations. I'm not hanging out in la la land. Lord, I'm just reminiscing in my mind. I'm just imagining nice things. Planning is a better word. Planning how I would paint and enjoying thinking happy thoughts. Okay, that one itty bitty little angry thought about her slipped in. Okay, that pretend conversation with her where I said that profound zinger that took care of her slipped in too. Okay, I thought for ten minutes about what I could say. True, I could have been praying for her. But I want to be prepared with a solution.
But I fled from the presence of the LORD with the news. To be uninformed is negligent, and ignorant. Didn't you say "I would not that you should be ignorant," I don't go on the entertainment pages. It seems I should be able to read for five minutes, but then something always grabs my attention. It's not like I intentionally spend 30 minutes checking out the news. That dog that climbed trees and picked apples was quite a story. I want his pie recipe too.
But I fled from the presence of the LORD with my companion, fatigue. Yes, I stay up too, too late. I stay up doing good things. I can't help it. Cuddling with my Bible and prayer time creates the propensity to be foggy after a late night. I only flee to late nights because everyone else in the house has fled to bed. Not so sure anyway about that stuff that says one hour of sleep before midnight equals two hours of sleep. One hour of housework before midnight does not equal two hours of cleaning. Maybe my bonus hour comes at 7:00 A.M. anyway.
But I fled from the presence of the LORD not because I wanted to say no to you, like Jonah did, but because I'm busy. Our pastor said, "The biggest form of distraction is the distraction of opportunity." I've got so many opportunities, so much to do. Yes, I know Moses, David, Paul....all those guys were busy and they made time. Oh I suppose maybe I'm lazy. Maybe I'm selfish too. It's not that I don't want to spend time with you. It's not that I don't love you. And it's not like I avoid you all the time. But sometimes relationships, even with someone you love, are work. I just get disconnected. I back off a day or two then it's easy to back off more. I just want a little space for me.
"Lord, You are a part of all things I do. Yet, some days you seem far. Even then I hear You calling me. Oh, what are you trying to say? You deserve to have my ear. My heart. Maybe if I had some time to spend with you, you would tell me. Perhaps you are saying spend more time seeking you. Yield activities, desires, thoughts to your Lordship. I'm piecing it together now. I'm so busy for you, that I'm not busy with you."
When the storm came, the mariners' cried to their gods. Not Jonah. He slept. "Jonah was gone down into the sides of the ship; and he lay down and was fast asleep."  The shipmaster came to him, screaming I suppose, "What meanest thou, O sleeper? Arise, call upon thy God, if so be that God will think upon us that we perish not." How many times do I get busy and "sleep" through the storms around me? What do I need to call upon you for? It's about prioritizing my relationship with you. It's about accepting your invitation with no regrets possible. It's about staying in touch with God my anchor as Hebrews 6:19 proclaims, "Which hope we have as an anchor of the soul, both sure and steadfast."
"I'm really seeing the link between pride and idolatry. I run to something else because I'm running from you. Some days I want to head to Tarshish. These things I do make me feel good. And they protect my image, God. They become so important. Yes, I know you tell me to "turn away from vanities" but are these things worthless? No, housework is not worthless. Yes, it becomes worthless when it replaces you. Like Jonah who rose up to flee, and went down to Joppa, and down into the ship, I go. I go. You never left Jonah. He could not flee your presence. Psalm 139:7 tells me, "Whither shall I go from thy spirit? Or whither shall I flee from thy presence?" Jonah could not, nor can I. Please don't send a great wind. Not a walking the plank experience. Instead I ask for an obedient heart, a disciplined heart. A heart that comes to you before it hears the pulsating heartbeat of a big fish."
--------------------------------
Marla Nowak is the mother to seven children, one adult daughter, four at home, and two with the Lord. Story time is her favorite part of the school day. She is in the tenth year of homeschooling her children, including two with Down Syndrome. She is a contributing writer for The Old Schoolhouse Magazine www.TheHomeschoolMagazine.com