When the Sheriff Comes Knocking
Terri Camp

Home school author and mother

2002

12 Jan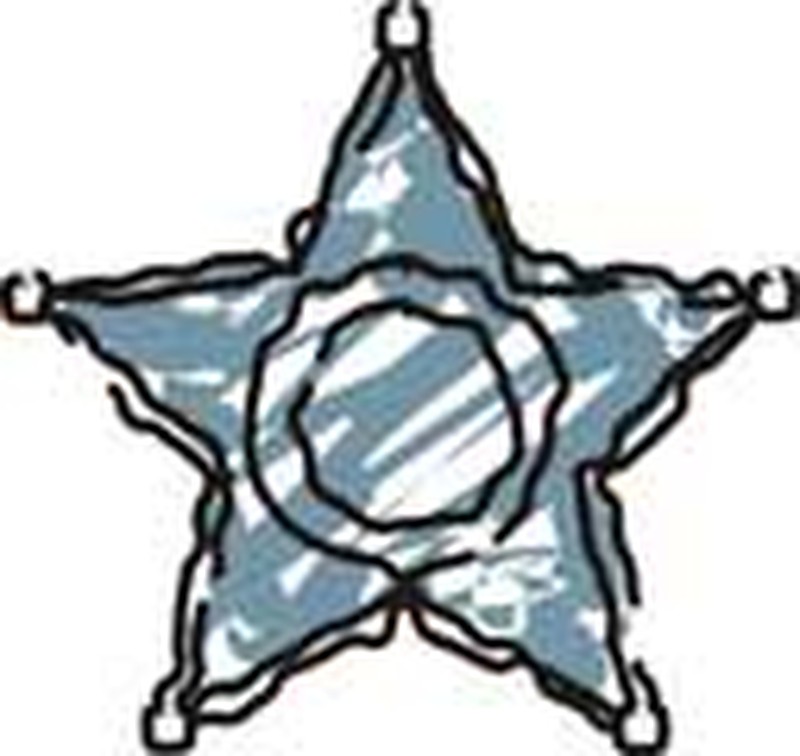 It was nearing checkout time for Steve and me, when I decided to phone the kids to see how they were doing. A friend had graciously offered to take the kids to her house for a couple of days while we were out of town. As I dialed the phone number, I told Steve I was experiencing the best vacation I had ever had. I could smell the ocean spray as I listened to the waves crash onto the shore.
Within a couple of rings my friend answered the phone. After my initial hello, she informed me that the sheriff had been called to our home. Apparently there was an anonymous phone call from someone telling them our children were left home alone without anyone to care for them.
My heart began beating wildly as visions of losing my children flashed before me. I wanted to know who would do such a thing to our family. I wanted to know all the details. But most of all, I wanted to get home and hold on to my children.
Apparently when the sheriff arrived at our house, the children had already been picked up for their visit to our friend's house. Another friend who was scheduled to take the children some milk and other essential items found the note from the sheriff on the door of our house. He phoned the sheriff, assuring him that the children were being well cared for, and that they were old enough and mature enough to care for themselves in our absence, and that we had arranged for many people to check in on them while we were away.
When we originally planned our trip to celebrate Steve's parents' 50th anniversary, I was comfortable with the thought of leaving the children in the care of the older siblings. But as the time grew closer for us to leave, I had a bad feeling about leaving them. I expressed my concerns to Steve, who assured me they would be fine and that we had covered all of our bases.
"But what if there is a fire?" I asked him. He reminded me that we had fire drills; the kids knew what they were to do. And they weren't to burn any candles, and we didn't even have a live Christmas tree this year. He seemed to have an answer for each of my fears. But still I couldn't shake my fear. I was torn as I knew that I needed to do as Steve wished.
The night before we left, I amended our will. As I sat on board our first flight, I was nervous about leaving them. It was a foreign feeling for me to be afraid of the unknown.
When Ashley, our oldest, told me that my friend Susan would like the kids to visit for a couple of days, I was relieved that they would be secure and safe if something happened to us on our vacation.
As soon as we landed, I lost the feeling of fear. I felt a tremendous relief as we traveled our way down the Pacific Coast stopping for some sight seeing.
I phoned the kids each day. The second day they told me they could barely get their chores done because so many people were checking in on them. I laughed at my fear.
When Steve and I walked the beach, dodging waves, and finding sand dollars, I thought often of the children, wishing they were with us, yet feeling peaceful that I was having some much needed alone time with Steve.
I became full of adventure. I wanted the children to be proud of me! I ordered calamari for dinner one night. In case you don't know, calamari is squid. I couldn't wait to tell them I ate tentacles, resulting in a ticklish tummy, which made me giggle for the rest of the night. I couldn't wait to tell them of my squid-eating adventure.
Instead I was told of the sheriff coming to the door.
My friend, who has ten children of her own, offered to keep my kids for the remainder of our trip. I can still envision the look on people's faces as they walked into their church on Sunday morning.
As I tried to forget the sheriff incidence and relax, I found it difficult. Steve prayed for me several times. He seemed too calm. I guess I needed someone strong to keep me in California. I wondered if my non-changeable, non-refundable ticket would be exchanged if I told them my children needed me.
After Steve's third prayer I began to feel a bit better and realized the Lord would keep them safe and secure, and I would one day be able to figure out a way to repay my friend.
During a long drive, I called the kids again. This time Bryan was put on the phone. He was very sweet and kept telling me how much he loved me, and he missed me, but he was having a good time. He said goodbye and someone else got on the phone.
Within a couple of minutes she said, "Bryan needs to talk again."
He got back on the phone. This time there wasn't sweetness to his voice, in fact, I could barely make out what he was saying, he was crying so hard. He managed to choke out, "….when….are…you….coming…home?" I wanted to tell him that I would be right there! But we still had two more days before our flight home. I was heartbroken.
I managed to get back to the task at hand, spending my anniversary with my husband. But there was sadness in the air. That night when I went to bed, I cried myself to sleep. Oh how I missed my children.
I'm now back home, enjoying playing with the kids, and thankful the sheriff hasn't come to the door.
In addition to devoting herself to her husband and the eight children she home schools, Terri also enjoys writing and speaking to offer encouragement to women in an effervescent, humorous way. Visit her Web site at www.ignitethefire.com or e-mail her at terri@ignitethefire.com.
---
| | | |
| --- | --- | --- |
| | | Check out Terri's latest book! Ignite the Fire! is a guide to help the parent create in their children an excitement for learning. It is loaded with ideas to spark your children. Buy it! |