Who Is Your Teacher?
Linda Joyce Heaner

Contributing Writer

2005

10 Jan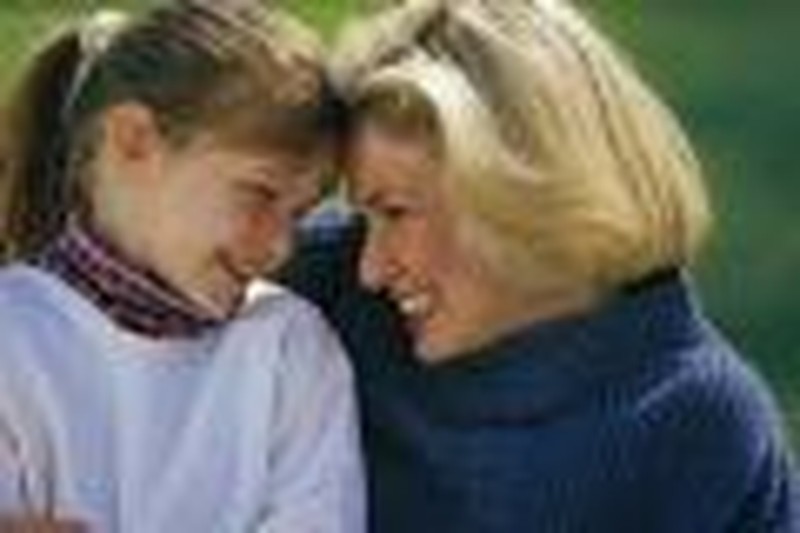 "Who will be your teacher this year?" I asked my three children during our first day of homeschool one year.
"Gym and co-op teachers, library staff, Sunday school teachers," they replied.
"Who else?" I prodded.
"Coaches, youth leaders, each other," they continued, eventually adding my name to their list!
"Who else?" I nudged.
"God," my youngest offered.
"You're absolutely right," I replied. "Did you know that God sent the Holy Spirit to be our personal tutor?"
"What's a tutor?" he asked.
"Someone who helps you when you don't understand something," his sister explained, "so you can learn it better."
Our Personal Tutor
Jesus said, "The Counselor, the Holy Spirit, whom the Father will send in my name, will teach you all things and remind you of everything I have said to you" (John 14:26). The Holy Spirit is our primary teacher. He knows what each of us needs to learn at any time. He tutors us as individuals and families.
Who of us has not marveled as different topics we taught all focused on the same theme, yet we knew we had not planned it that way? It's the Holy Spirit tutoring us, making sure we get His message. He broods over our homeschools, molding each family member, unfolding His plans.
This does not rule out planning on our part as parents. We prepare with the Holy Spirit's guidance, asking Him to direct us to topics and materials best suited for our children and family. Then—and this is where we often fall short—we need to hold those plans lightly, not set them in stone. We need to be flexible to adapt to the Spirit's leading day by day. Being open to the Holy Spirit's creativity enhances our learning.
Small Changes
The Spirit's promptings often occur in small ways. It might involve spending extra time on one topic that captures your child's attention. It might mean 'canceling' school for the afternoon and going to the park. You might spend a day helping a family move or caring for children from a family with a newborn. It always involves listening for the Spirit's voice and following His lead.
One day I found a children's book about Mother Teresa. As we began reading it together, I sensed the Holy Spirit saying, "Don't rush through this; take your time." That short book launched us into an extended unit study about Mother Teresa, India, and compassion. We gathered books from the library, drew maps of India, and learned about their beliefs and culture. We discovered what God's Word says about compassion and caring for those in need. We reached out to people in need in our community. We witnessed how God used one woman committed to Him to impact India and the world. We hadn't planned to study any of those topics that year. Our hearts were changed and our lives enriched as we set aside our planned curriculum and allowed the Holy Spirit to teach us His lessons.
Unexpected Surprises
Sometimes following the Holy Spirit's leading brings a major change in our plans. Our friend John was walking across America, praying for our nation. After completing his north to south route, he began walking and praying from the west coast, heading east on Interstate 30. His wife and daughter traveled with him in a small RV, as well as a family friend in a smaller RV. Soon they would pass by, only three hour from our home. I arranged for Rachel (14), Jonathan (12) and I to meet them, travel with them for the weekend, and stay over in their smaller RV.
Prayer Walk America was a faith walk for all involved. Daily we trusted God to lead us in praying. Daily we depended on Him to provide for our needs. Each evening John placed a marker in the ground at his stopping point. Every morning at 7:00 a.m. someone in the group blew the ram's horn to mark the start of that day's walk and prayers.
On Saturday night, John invited us to stay longer. My children definitely wanted to stay—this was a one-of-a-kind adventure! I wanted to stay too, but had valid reasons not to. My oldest son was home, my children had paper routes to deliver, we were starting school on Monday, and I didn't want us to be a burden on John and his family. I asked God for His plans for us. Hours later He whispered, "If you stay, I will use you."
A Step of Faith
I contacted my son; he encouraged us to stay. Friends back home agreed to deliver our paper routes. Every detail quickly fell into place.
We stayed—for seven more days! We walked and prayed with John up to twenty miles a day. We stayed overnight in the RVs in a driveway, an empty lot, someone's backyard, and a church parking lot. We stayed several nights at a homeless shelter. Sometimes people joined the team for part of a day and brought food to share. Local residents invited us to dinner. We ate several meals at a soup kitchen.
We witnessed God's daily provision of food and shelter for our group. We enjoyed close Christian community. We discovered new depths of prayer and passion for prayer. The Holy Spirit engraved these life lessons on our hearts.
Through our ten days with Prayer Walk America, the Holy Spirit set His focus for our homeschool that year: prayer… prayer for our family, our nation, our state, our city. That fall, when a homeschool family organized a prayer walk around our city, we heard the Spirit calling us to be involved. We also prayer-walked in neighborhoods and participated in a twenty-four hour prayer vigil. All because the Holy Spirit was prompting us, tutoring us, expanding our prayer lives.
Let's trust the Holy Spirit to guide us in what we need to learn. Let's allow Him to tailor design our homeschools.
Linda Joyce Heaner has been home educating her children for a decade. She is a free-lance writer and speaker. Her articles have been published in Homeschooling Today and Focus on the Family. You can contact Linda at linda@abidinghope.com.