Writer's Clubs Combine Fun with Learning
Awnali Mills

Contributing Writer

2005

11 May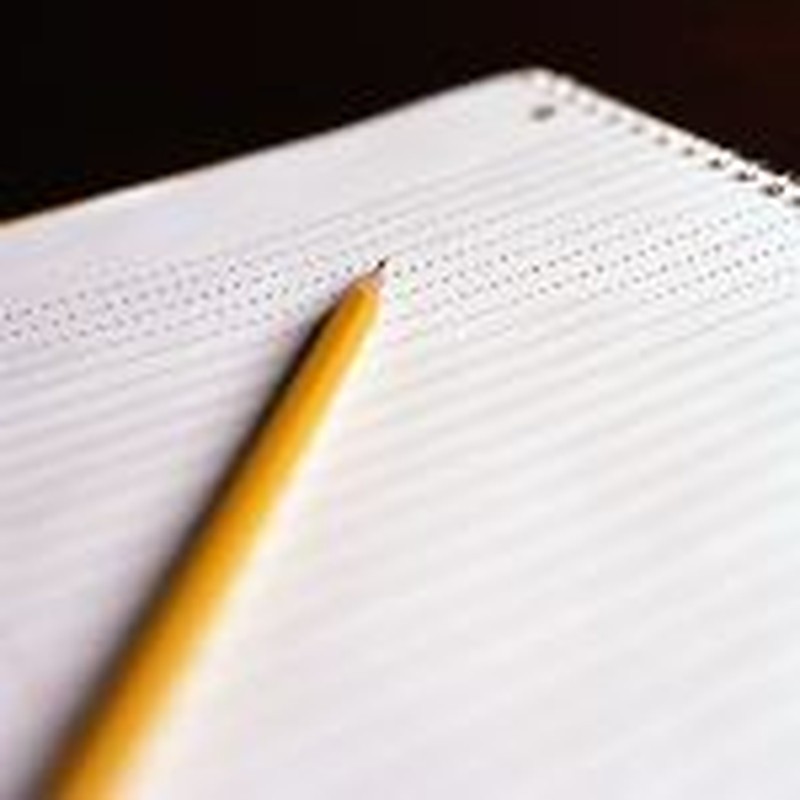 A few years ago, I was having a great deal of difficulty getting my children to write. Pulling my hair, begging and pleading seemed to have little or no effect, so I went for the big guns: peer pressure. If I could somehow make writing into a social activity, would the kids go for it? The answer is Yes, in a big way.
My solution was to create a writing club. Dubbed The Red Ink Writing Club by my clever husband, we now needed some structure and most importantly, some other participants. My idea was simple. Invite other homeschool kids to my house once a month and have them share their writing with each other. I made up a flyer and passed it around at one of our homeschool meetings. It was an instant success. I had about 15 kids and their parents show up for each meeting. My children wrote eagerly and other parents indicated that it had made their lives easier as well.
Here's the structure that I found worked well for me:
• Everyone was invited, but an adult needed to accompany them.
• Everyone was asked to be on time as a courtesy to others. (This may not seem like a big deal, but it's incredibly distracting to children to have others coming in during a presentation. Nobody needs that kind of pressure.)
• Each child was to bring a piece of work assigned by me and one free choice piece (this could be something from their regular schoolwork, a poem, or anything they chose to write).
• Each person was to read their own work aloud to the group. I made exceptions for shy children, allowing a parent or sibling to read for them. I found that they soon desired to present their own work. This also improved the children's read-aloud and presentation skills.
• The "audience" was expected to be on their very best behavior. I made it very clear that there were to be only positive comments, and no laughing except when they knew the work was meant to be funny. I pointed out that their turn to read was coming and that we were going to treat others as we expected to be treated.
People who couldn't follow that rule would be asked not to come again. Writing puts your heart and soul onto paper, and then puts it out there for everyone to see. I wanted a positive experience here, not a critique session. While critique has its place in improving writing, my goal was to get my children to enjoy writing and to look forward to it.

I discovered that their writing naturally improved as they listened to others and inwardly critiqued their own work. Several parents reported that they saw marked improvement in their children's writing, and it was visible to the rest of us as well. The children sucked up the cheering and applause for their work like little happy sponges.
• The third Thursday of the month worked well for me, so we met the same time and day each month of the school year (taking summers off). I highly recommend keeping the same time and day no matter how often you meet, making exceptions for holidays, of course.
• Each year I handed out a flyer with all the information and writing assignments on it. Anyone could join at any time, and no commitment was necessary, except for mine. I did discover that all my participants turned out to be in kindergarten through 6th grade (my kids were, too, so this worked out fine.) A senior high writing club would work just as well if younger children met separately.
• No meeting was to last more than an hour, and it never did. We started on time, quickly reviewed the rules and got right into our readings. This worked very well.
How to do the writing assignments
Frankly, with my fertile little brain, I didn't have too much trouble coming up with writing assignments. I gave a topic to write about. I let kids figure out the details. Here are a few examples to get your creative juices flowing:
• Write about your worst day ever. It can be real or imagined.

• Write a story about a frog.

• Write about what you would do if you were president.

• Write a story about the weirdest pet ever.

• Make up an invention. Draw a picture of it and write an advertisement for it.

• Write a story about an airplane.

• Write about your favorite animal. It can be a story or a report.

• Write a story that starts, "Once upon a time..."
I often checked the holidays of each month and tried to tie the writing assignments into it. It's a good idea to provide different types of assignments. Fiction, non-fiction, even technical writing (explain how to make a peanut butter and jelly sandwich) provide good experience. One of our favorite writing assignments was a bit complicated. But it was a tremendous amount of fun, so I'll share it with you.
• Each child should draw a picture of a monster and color it. The simpler, the better.

• On a SEPARATE piece of paper, write a description of the monster. (Mom may need to help younger ones.) Be sure that each child's name is on each sheet of paper.

• At the meeting, collect all of the descriptions and pictures. Redistribute the descriptions to different children along with drawing paper and crayons. Keep the pictures out of sight.

• Have each child use the description they've been given to try to draw the monster described.

• Make a gallery of the original drawings. Have the children try to match their 2nd drawing from the description to the original drawing.

• Give a prize (or prizes) for the best description, based on how well their description allowed someone else to draw their monster.
This assignment was a powerful tool for letting kids understand the importance of descriptive words. We made this meeting our last of the year, had a party, and let the kids play afterwards. It will take more than an hour!
The Red Ink Writer's Club met for two years, until our family moved out of the area. We still keep in contact with some of the families we got to know during that time. It was a tremendous blessing to both me and my kids. So, if you're struggling to get your kids to write, you know the solution. Join the club!


Awnali Mills is a busy homeschooling quilter. She, her husband two children and one obnoxious bird live in Richmond, VA. She can be reached at awnalimills@yahoo.com.