Your First Homeschool Convention
Melanie Hexter

Contributing Writer

2011

9 May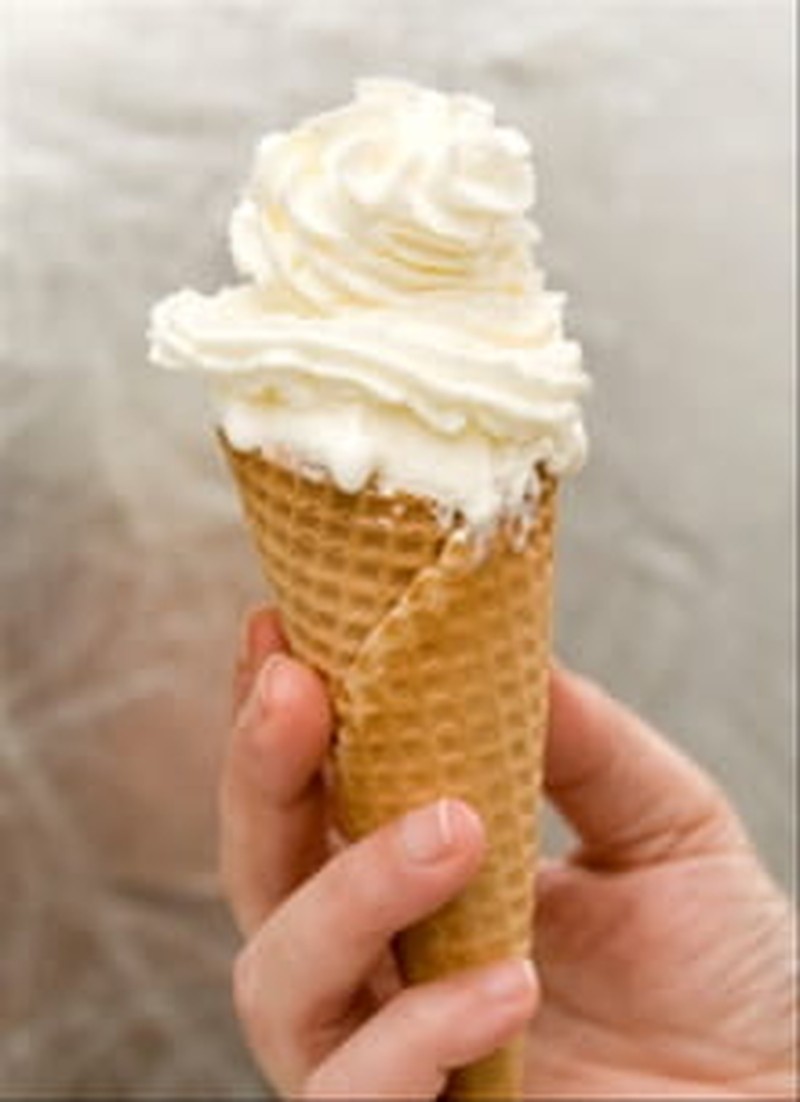 Convention season is upon us, and as a new homeschooler, you may be thinking about attending your first homeschool conference this spring. I remember my first convention experience. It was a bit like my childhood experiences at the Baskin-Robbins ice cream parlor, trying to choose between their "31-derful Flavors." Boy, did they have them! Barely tall enough to peer into their freezer cases, I stood on my tiptoes, gazing at the gallon-sized tubs full of delicious flavors. How could I possibly decide on just one flavor to order? I knew I didn't want to make the wrong choice and force my taste buds to regret my decision.
Signing up to attend my first homeschool convention felt the same way: overwhelming! The letter of confirmation came in the mail along with the tentative schedule of two keynote speakers, numerous workshop options, and countless curriculum demonstrations. The list of confirmed vendors selling their wares must have been 200 long! How could I possibly choose between them—and not regret my decisions? After all, I was planning school for several children for the entire year ahead on a limited budget, so the pressure was on.
But wait. God said, "Be careful for nothing; but in every thing by prayer and supplication with thanksgiving let your requests be made known unto God" (Philippians 4:6, emphasis mine). So if my good Heavenly Father said it, I must not worry about my time at the convention. How true that's become over the recent years I've attended our convention. I've learned that God does care about the details, and He has helped me select the best "flavors" for my children while I've been there. May I make a few convention suggestions to whet your taste buds a bit?
Pray! Pray! Pray!
Before you ever register, ask the Lord if He wants you at the convention this year. After all, it can be a large commitment of both time and money. But the rewards at the convention could be abundant. If He says "yes," should you go there alone or with your spouse? Should you attend with a fellow homeschooling friend? Or should it be more of a ministry time, inviting a reluctant grandparent to come along to learn the benefits of homeschooling? What about inviting a friend or neighbor who is considering homeschooling her children? Who should watch your children while you are there? All of these are issues I want to take before Jesus for His perspective before I make my decisions.
Plan With Your Husband
In advance of the convention, I discuss a financial budget with my husband. Although we set aside funds each month for minor homeschooling expenses like art supplies or a field trip, the bulk of our costs come from ordering curriculum and other supplies at the convention. (Last year our big ticket purchase was a stereo microscope.) Once we have agreed on a budget, I feel a tremendous amount of freedom at the convention to spend and make choices for our children's learning—whether my husband is there or home with our kids—because I know we have agreed on a spending limit.
Before the convention, I also try to set personal goals for each of our children. These are academic goals for the upcoming year, but also areas in which I'd like to see character growth and development of life skills. Then I share my goals with my husband and get his counsel. Sometimes he sees a deficiency in a child that he wants us to address in the coming year; most often he identifies in a child a strength he wants to see flourish. My dear husband has often stated, "I really don't care whether they learn the latest math or science. I do care whether they deeply know Jesus Christ and desire to walk with Him." Whether or not my husband can be with me at the convention, I have his perspective in mind while I am there making decisions on our family's behalf.
Create a Shopping List
Based on the individual goals for our children that I've set with my husband, I create a to-do list for my day(s) at the convention. Just like my grocery list, I use it to guide my decisions. Which workshops should I attend? Is my primary purpose at the convention to learn new teaching techniques for reading or art, or am I there to develop my Christian parenting skills? Am I seeking confidence in teaching my soon-to-be high schooler, or do I need help with my preschooler? Perhaps I simply need to be encouraged in my own faith in Christ.
My goals for my children also dictate my purchases. I create a shopping list on a 3x5 card, complete with target prices for each book or curriculum I'm looking for. Once at the convention, I may attend a vendor's seminar to learn about their product, then later visit their booth to ask follow-up questions. I look through their sample books to see what would challenge my children and still be easy enough for me to use. I purposely browse the vendors' tables first, making notes on new materials and the best prices I see. Later I head back through the vendor hall a second time, only then beginning to make purchases of items I'm certain I'll use.
Different Flavors
My husband and I have often commented on the variety of the believers in Christ at our homeschool convention. The homeschoolers in Ohio (and undoubtedly in your state, too) don't all look the same, dress the same, believe the same, or even worship the same. That is equally true of the variety of curricula that is available. From textbooks to workbooks, consumables to non-consumables, videos to CD-ROMs, classical to eclectic, denominational to secular, whole language to phonics—it's all there. That variety of "flavors" contributed to the overwhelmed feeling I had at several conventions. But, secure in my walk with Christ and firm in the goals we had set for our children, I confidently selected workshops to attend and curriculum to buy without judging someone else's God-led choices or second-guessing mine. If a dear friend selects another math program or science curriculum for her children than the one I do, I don't have to feel pressured to doubt my selections. I can rejoice in the flexibility of homeschooling and the creativity of the God we all seek.
Pack for the Day
I dress casually and wear comfortable shoes, because I'm planning on a long day with lots of walking. I pack lunch (if it's allowed inside the convention hall) and bottled water, some parking money, my checkbook and debit card, a highlighter pen, and my favorite bargain curriculum catalog, all packed inside a small, wheeled suitcase which I borrow from one of my children. The suitcase is for holding all my books and other purchases until I return home. I'll use my favorite bargain curriculum catalog for making price comparisons. The highlighter pen is for use in the program I receive when I check in at the convention. I usually spend the first few minutes at the convention highlighting the scheduled workshops which I'd like to attend, based on my previously set goals. I intentionally plan to skip some sessions, allowing myself time to shop at the vendor tables, eat, and withdraw to pray. I want to make sure that I'm not acting on impulse, that my decisions stay aligned with our predetermined goals.
Go With a Teachable Heart
Finally, and perhaps most importantly, I try to take a moldable, teachable heart to the convention. I want to be open to what the Lord can teach me through the main speakers and through the other presenters. His living Word, Jesus, can direct me to find encouragement in old friends and make new ones, if I am available. I need humility so that He can guide me to the materials I ought to purchase, all within the budget we have set.
To illustrate, two years ago I needed to find a language arts curriculum suitable for both my 10-year-old son, who didn't enjoy reading, and my 7-year-old daughter, who loved to read but had only basic skills. I went to a workshop session at our convention offered by the author of a reading curriculum. It was her first visit to our convention, so I wasn't familiar with her books. Her love for the Lord, her enthusiasm during her seminar, and the literary approach she offered left me thinking her curriculum would be a good match for our needs. So down I marched to the vendor hall to visit her booth. I spent another 30 minutes flipping through the pages and asking questions. Would this be the right material for my reluctant reader and his younger sister for the upcoming year? With my goals in mind, I decided that yes, this reading program would be a good fit for us. I can report that we had a wonderful, fun, challenging year using that curriculum, which turned out to be suitable for my 12-year-old voracious reader, too. What a blessing! God faithfully provided me His wisdom—through the convention—on how to best teach my children.
To sum it all up, when I have done sufficient pre-conference planning and have arrived at the convention with a teachable heart, I haven't felt overwhelmed. I've left the conference with a sweet taste in my mouth, hungry for more next year.
Originally posted April 28, 2008.
---
Melanie Hexter and her husband of 17 years, Matthew, live in central Ohio with their five children. She has lost count, but thinks they have attended six statewide homeschool conventions and a variety of other local ones. Melanie finds joy in Jesus, her family, ice cream (especially Matthew's homemade flavors), traveling, and encouraging other homeschool mothers.
This article was originally published in the Mar/Apr '08 issue of Home School Enrichment Magazine. For more information, visit http://homeschoolenrichment.com/.