3 Important Things to Tell Children When There is a Divorce
Pam Kanaly

Co-founder, Arise Ministries

2018

23 Aug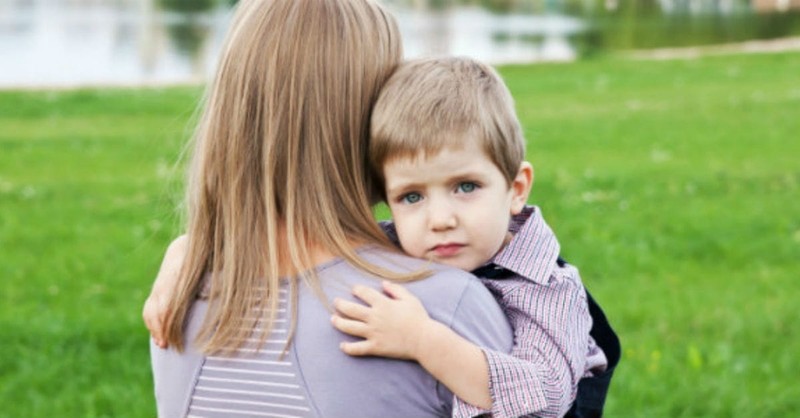 One of the most painful times in my life was facing the reality that my "Barbie dream house family" was likely not going to stay together. The announcement of my husband wanting a divorce left me hemorrhaging all over!
But unfortunately, life doesn't stop just because we're bleeding half to death. The kids still need transportation to soccer practice and someone still has to fix their sack lunches. And if that's not enough, we're faced with the disheartening burden of telling the children that the other parent is going to live under another roof! What in the world do we say to them?
Friend, just like a ship needs a stout head light and reliable navigation in the storm, we need the same. Experts give us hope by sharing these three starting points.
Tell the children, "It is not your fault." Many children believe that if they would have behaved better or fought less with their siblings, this would not be happening. Assure them that they had nothing to do with the separation; yet remember - they do not want to hear the details of the parents' pain. I've discovered over the years in my counseling with single parents that healthy relationships with the kids require the parent to share their negative emotions with an adult support person. Emotional wellness happens when parents reassure their children instead of "needing" the children to reassure them. So be careful with your words. Say to the children, "We've had some problems. But this is not your fault. This is a grown-up issue and we'll deal with it. Your job is to know that our love for you has not changed."
Tell the children, "I will always be here for you." For the younger child, their basic need is security and belonging. They need to know they are going to be safe. Calm them by saying, "Feelings often change with adults. But know this: I am not leaving you, and even though your other parent and I will not be living in the same house, we still love you. Our family unit is still here. It's just going to look differently than before." They are too young to view the pieces from your perspective. For the older child (teenager), their basic need during this time is stability on your part. Be the one to model resilience. How you accept the change in your family dynamic will pave the way in how they transition. Remember, children learn what you live. So if you tell the kids, "I will never leave you, then also tell yourself, "I will never be toxic to them, either." This happens when parents fight in front of the children or use them as a weapon or spy.
Tell the children, "God is with us." When the reality of a divorce happens, you feel defenseless. For days during the initial crisis stage, you do crazy things because you're too encumbered to think rationally. In my book, The Single Mom and Her Rollercoaster Emotions, I shared the three phases of one becoming single again. It's dreadfully frightening because the person has to not only parent well but learn how to function amidst the shock and chaos. It's normal to feel stranded emotionally. But you are not! Jesus whispers, "I am with you. Though this is a surprise to you, it is not to me. I have known before time that this would happen. You can trust me during this unnerving season. In your darkness, I am the head light on your ship, and I will guide you. Practice my presence because I am with you. I am leading you to a place of emotional wellness. Though the waves crash against you, they will not overflow you for I am Elohim - the God of the waters.
You ask, "How am I going to do life now without my spouse?" Friend, God's Word promises that when we bring Christ into our boats as the Overseer of the storm, He takes us to safe harbors for both us and the children. Your job is to call on Jesus. His job is to escort you through unsettledness and the daunting ocean of the unknown.
So stay strong, beloved mom! You will make it!
2 Timothy, "All deserted me, but the Lord stood with me and strengthened me."
Pam Kanaly, selected as National Mother of Achievement – 2015- in Washington, DC, and popular author of The Single Mom and Her Rollercoaster Emotions, remains one of the nation's leading advocates for single mothers. As founder of the single mothers' conferences – Survive 'N' Thrive, Pam exudes with a God-given passion in seeing women know their value in Christ. She is the co-founder of the national organization Arise Ministries bringing encouragement to single mothers worldwide through their online education center: EQUIP. Pam's been featured on the 700 Clubalong her own national television talk show. Pam is a favorite in Oklahoma having been nominated by the Governor for Oklahoma Mother of Achievement – 2015 through American Mothers. Pam and her husband Rich reside in Edmond, Oklahoma. For more information check out Arise Ministries and pamkanaly.com.
Publication date: August 7, 2015