A Prayer for the Newly Divorced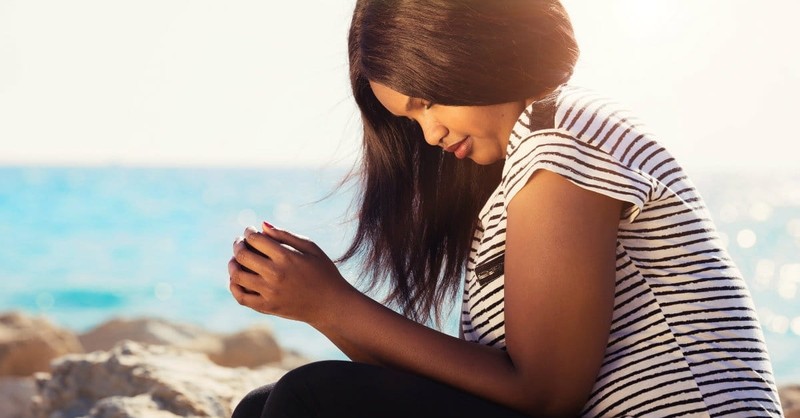 Days are riddled with change for the newly divorced. Joined traditions are being pulled back apart, some of them simply lost. The sense of togetherness will begin to fade into the background. How do we make it through these times and over the mountains of readjustment that we never thought we would have to climb? Prayer has the power to move God's heart. Psalm 34:10 assures us that "He is always listening." In the fresh moments of divorce, let us pray to our Healer for relief. 
Father,
Praise You for Your faithfulness. We are often unable to remain committed to the ideals of our hearts on this earth, but You are able to uphold justice and righteousness throughout time. Our minds change and shift, but you remain constant. What we fail to understand, You already know. The path we fear, You have already paved. In the scramble to rearrange our lives after divorce, You seepurpose for all of our pain clearly. 
Rather than wait for us to emerge on the other side of this pain, we know that those who have surrendered hearts to Jesus are never alone. Whether we are in physical pain, enduring the torture of heartbreak, or living in the sorrowful mess we've created, You remain. 
Thank You, Father, for the joys of our wedding day, and the hope that we held onto so dearly as time began to drift by. We gratefully look upon another day, but with the silent haunting wonder why marriage failed.
Time is rushing by and we are thankful, even for these broken minutes. You are capable of working miracles with fractured hours, and we praise You for assuring us that Your divine purpose for our lives has not been lost in what we see as a catastrophic end to all hope that our lives can be used for good. 
God, You are good. Heaven sings of hope that springs from tragedy and loss. When we follow Jesus, we never suffer in vain. Hallelujah! There will be life again. Thank You, Jesus, for hope. 
Forgive us for our part in this divorce. Where two people are joined together, their imperfections meet; for no one can boast perfection on this earth. Whether we own the mistake that sent our marriage tumbling off course, or have yet to understand why we've been abandoned, we ask Your forgiveness today. For the seen and invisible mistakes, the individual strongholds of sin, the battle for love that has been lost, we ask Your divine and all-knowing forgiveness. 
Convict our hearts and change us from the inside out as a result of this divorce. Hear our confession, and forgive our disobedience in ending what You joined forever. Help us to forgive ourselves, for marriage is never a guarantee. Though some are ready to label our mistake, our tragedy, our misfortune…You are not. Shame and guilt do not sprout from You. Help us to discern the voices of those reaching out to help us, and to hear Yours above all others—including our own. 
Bless and heal our hearts, Father. Mold them and make them more like Jesus' everyday. Inspire us with Your Word, and reveal Your love and character to us like never before. Show us what to do with the shambles of broken marital promises. Teach us how that can be used for good. We can love someone specifically because of the pain we've endured and the mistakes we've made. Remove the focus of each day from our own grieving hearts, and help us take new steps each day to reach out to others coming alongside and up behind us out of similar situations. As we reach out, our hearts will heal. 
God places people around us specifically, but we often miss them because we're watching for how they can help us, listening for advice and focused inward on our grief. When we start to listen to the stories that surround us, God remolds, heals, and restores us. 
We are promised that this world will be painful. No one walks down the aisle on their wedding day with the prospect of divorce on the horizon. Yet, it has become a part of our broken world. 
This side of heaven we will suffer from the consequence of our sin, but we may also suffer in very Job-like ways. He did nothing to deserve his immense suffering, yet his friends remained convinced otherwise. Divorce has a way of attracting opinions, when all we need is love. Test every piece of advice and consolation with God's Word. He is our Comforter and our Healer. Because of Jesus, our Savior, we are forgiven …even when it's our fault. Help us, Father, to forgive ourselves, turn from our sin, and bear witness of Your love in our lives. 
In Jesus' Name,
Amen.
Meg writes about everyday life within the love of Christ on her blog, http://sunnyand80.org. "Mom" is the most important calling on her life, next to encouraging others to seek Him first … authentically. A writer, dance mom, substitute teacher, youth worship leader/teacher and Bible Study leader, she can often be found having some kind of an adventure in the small little lake town where she resides with her husband of ten years, two daughters, and their Golden-doodle.
---
This article is part of our larger Prayers resource meant to inspire and encourage your prayer life when you face uncertain times. Visit our most popular prayers if you are wondering how to pray or what to pray. Remember, the Holy Spirit intercedes for us and God knows your heart even if you can't find the words to pray.
Prayer for Healing
Prayer for Strength
Prayer for Protection
Morning Prayers
Good Night Prayers
Now available is our new Daily Prayer devotional! An easy way to start your day with prayer; read today's prayer and sign up to receive it by email.
Photo credit: ©Thinkstock/B-C-Designs