4 Benefits of Marriage That Are Worthy of Celebration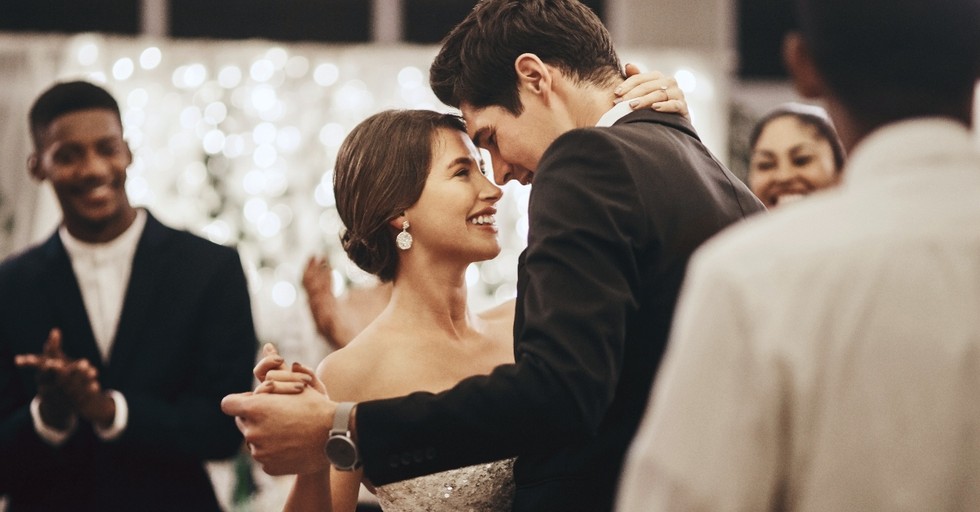 Married life can sometimes sound like a drag. We have heard the term "the old ball and chain" or seen the sitcoms that portray the middle years of marriage in a less-than-glamorous light. Others of us have seen people we look up to bail on their marriages for a variety of reasons that have led us to abandon the institution altogether for fear we may find yourself heartbroken in the future.
Marriage is not an easy commitment to keep. A lifetime together means a commitment to forgive, grow, and change as life brings new challenges and joys. Beyond that, we can't control the actions of others and sometimes people you love do things that are hurtful. Unfortunately, no relationship comes with guarantees, but even with all the challenges married life brings, the potential for joy outnumbers them when you lean in and make a love-filled home happen.
The world may think that there are no benefits if you're already living together, but God's plan for marriage was put in place so you can be better cared for. God loves you and he came up with the idea for marriage because He knows that two are better than one.
More than that, to remain unified as a couple, commitment is required! Marriage is the place where we enter into a covenant that signifies our loyal allegiance to one another through all the season life brings. It's a very important step in building a love that lasts the test of time.
Let's explore the many beautiful benefits of married life.
Photo Credit: ©iStock/Getty Images Plus/PeopleImages