4 Biblical Principles That Should Guide Communication in Your Marriage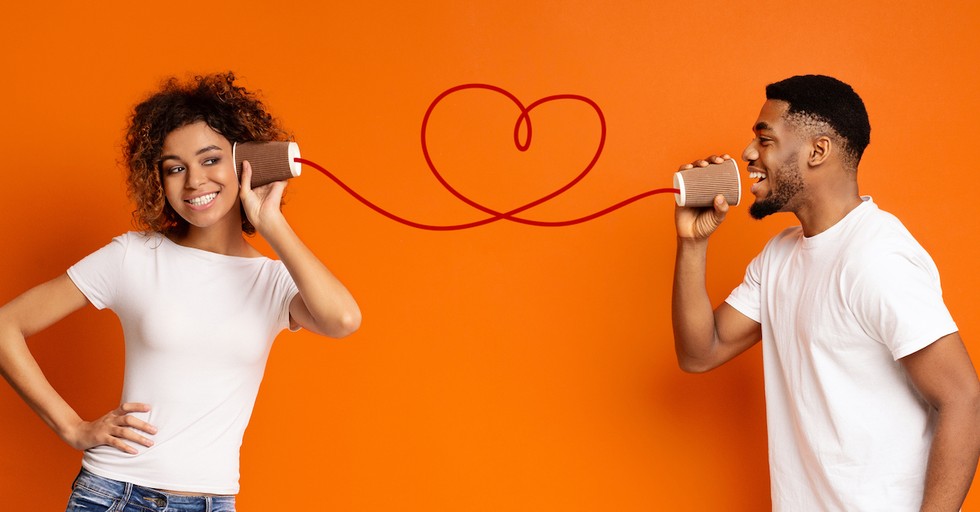 Many times, Scripture grants us beautifully simple insights to guide our life, yet we easily miss incorporating them in our lives because we want specific direction for each moment or circumstance. How we talk to one another in our marriage is one of these areas Scripture holds loads of wisdom for, but this wisdom often goes unapplied because it wasn't expressly highlighted for marriage.
Personally, I have found some of this type of Scripture application the most revitalizing during seasons of strain and stress in our marriage. Life might not allow date nights or the many other wonderful habits advised to us by marriage counselors. But how we talk to one another is something we have control over, we are all capable of, and I've found it more life-giving and powerful than all the other relationship skills we've practiced.
Following Scriptural guidelines in our conversations with our spouse is something everyone can do. Your budget or schedule can't hold you back. Most handicaps or illness can't hold you back. Kids climbing all over you while you attempt to find a corner of life for the "two of you" can't keep you from these Biblical principles!
We've had seasons where we practiced all the "good Christian marriage" habits only to enter times when life pressed in on us in such ways we couldn't figure out how to keep up those beneficial habits. During those times, I lamented our inability to do what we were "supposed to do" and worried over the health of our relationship.
During one of those seasons, I was rocking my crying son (he had some health issues that made him very physically uncomfortable for years) and I had flipped on Little House on the Prairie (yeah, I know, outdated, but that's how we roll around here), as I comforted my son, I watched Ma and Pa and thought how they never had weekly date nights… in fact their life was nearly defined by constant change and tumult.
There was no money for buying fancy gifts to express love or take lavish romantic get-aways. Yet their family was wrapped in love between husband and wife, parents and children. Yes, the story is fictionalized, but how many old time stories of enduring love have been handed down to us on the simple strength of commitment, fidelity, hard work, and the grace of God? My great grandparents didn't have date nights and annual marriage retreats, yet their love story lives on in the hearts of their decedents.
It was that late night epiphany that helped me release my heaviness over all the "supposed to-s" we were "messing up" and focus instead on what we could hold on to in this season, in any season. Scripture spoke right to that need!
Of course God hadn't designed a healthy marriage to be fulfilled in ways that evade us during hard times! His design groove is purposely simple enough for us to rest in even in the most stressful, stormy seasons.
Tending the way we talk to each other became one of the most important marriage-design-grooves we've found so far in our relationship.
Photo Credit: ©GettyImages/Prostock-Studio